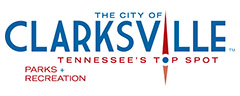 Clarksville, TN – The Clarksville Parks and Recreation Department hosted its annual Handmade Holidays this weekend.
This year, more than 70 vendors came to the show which has become a favorite of locals, and an unofficial start to the holiday shopping season.
Doors at the Wilma Rudolph Event Center were open from 9:00am–4:00pm Saturday, and from 12:00pm to 4:00pm Sunday. Inside, the center was filled with a variety of arts and crafts, some booths and trailers were set up outside the building as well.
Food was available from Big City Dogs and Fire & Ice.
Channel Lemon is an Events Specialist with Clarksville Parks and Recreation, "We actually have 71 vendors on site this year," Lemon said. "This 2-day craft fair is very popular, and totally free to the public. We think this is going to be another great year, we've had more than 300 people come in to the show already by 11:30am this morning."
Channel says the event attracts local artists and craftsmen, but vendors come from all over the region.
"We have booths selling homemade candies, and fried pies," Lemon said. "There is a little bit of everything out here. This is a juried event. Vendors show us the types of products they sell, and that allows us to put together a show that offers great variety for our shoppers. It's a great time for everyone to start their holiday shopping, or just pick up a few things for their own home.
Shoppers had a selection of seasonal décor items, ceramics, woodworking, metalwork, apparel, jewelry, soaps, toys, fabric crafts, candies, edibles, children's accessories and more. Channel estimated that more than 1,000 people would attend on Saturday alone.
Photo Gallery
About the Clarksville Parks and Recreation Department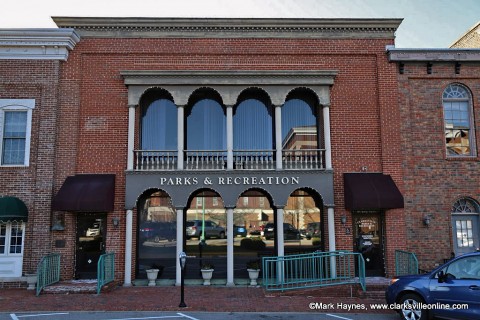 The mission of the Clarksville Parks and Recreation Department is to provide a variety of positive recreational experiences to enhance life values for individuals, families, and our diverse culture.
The Clarksville Parks and Recreation Department offers a wide variety of recreational facilities and activities for all ages, maintains more than 700 acres of parks and facilities, provides 22 park facilities that offer a variety of amenities, including playgrounds, picnic areas, walking trails and pavilions or picnic shelters and maintains three community centers with year-round programming for youth, adults and seniors, as well as four public swimming pools
The Clarksville Parks and Recreation Department is located at 102 Public Square, Clarksville.
To learn more call 931.645.7476.