Clarksville-Montgomery County has the Second Cheapest Gas Prices in Tennessee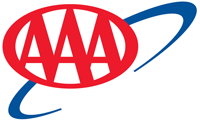 Nashville, TN – Gas prices plateaued over the weekend, after an unseasonable jump at the pump last week. Tennessee gas prices rose an average of 8 cents in 10 days. Some of the highest weekly hikes were in Knoxville (9 cents), Morristown (7 cents), Chattanooga (7 cents) and Cleveland (7 cents).
The state average's steady climb came to a crawl over the weekend. Tennessee gas prices averaged $2.34 on Sunday, just fractions of a penny less than the day before. The state average is 6 cents more than a week ago and 31 cents more than last year.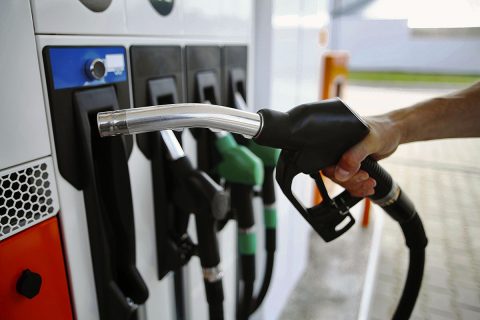 Most and Least Expensive Gas Prices in Tennessee
The most expensive gas price averages in Tennessee are in Jackson ($2.41), Knoxville ($2.38), and Morristown ($2.37)
The least expensive gas price averages in Tennessee are in Chattanooga ($2.22), Clarksville-Hopkinsville ($2.26), and Cleveland ($2.27)
"Our usual autumn pump price plunge was interrupted by rising oil prices," said Mark Jenkins, spokesman, AAA – The Auto Club Group. "Fortunately, oil prices let off the throttle last week, allowing gas prices to find what appears to be solid ground. However, motorists should expect gas prices to linger at their current levels this week."
"Analysts warn that oil prices could be somewhat volatile this week, as the consolidation of power in Saudi Arabia leaves speculators questioning the impacts on global oil supply," Jenkins continued. "Fortunately, domestic oil supply and production made solid gains. If that becomes a trend, oil prices could drift lower and take gasoline prices with them."
Crude Oil Reaches 2-Year High
Crude oil futures cooled off last week, after climbing nearly $6.00 in two weeks. The price for a barrel of WTI hit $57.35 on Monday; the highest daily settlement since June 2015.
"Increasing crude oil prices almost always lead to higher prices at the pump," Jenkins continued. "Expensive crude makes it more costly for refineries to produce gasoline, and that price is typically passed along to the consumer. Fortunately, oil prices backed off a bit last week, which pulled the plug on the gas price hike."
What Caused the Sharp Oil Price Increase?
Declining U.S. rig counts
Lower domestic oil inventories
Oil Production Cut Extension – The market responded sharply to news of OPEC's intent to extend an oil production cut agreement with Russia and other oil producing countries through all of 2018. A decision is expected during an OPEC meeting in Vienna on November 30.
Saudi Arabia Power Consolidation – Another factor influencing the crude oil market are reports that Saudi Arabia's King may abdicate his throne to the Crown Prince. The consolidation of power by the King has led to political instability and increased tensions with Lebanon. Since Saudi Arabia is one of the largest oil producers in the world and a major player within OPEC, any political decisions that affect their oil production could have a significant impact on global crude oil supplies.
Why is Oil Declining Now?
Rig Count Rises
Baker Hughes rig report, which showed that U.S. drillers added nine crude oil rigs since last week. The reports of increased rig count and U.S. production may be tempering expectations that an extended OPEC production agreement could rebalance the global oil glut.
U.S. Oil Inventories Increase
This week's U.S. Energy Information Administration (EIA) data report showed a considerable build in U.S. crude oil stocks with an increase of 2.2 million bbl to reach 457.1 million bbl. Additionally, U.S. crude oil refinery activity was also up, with 89.6% refinery utilization rate.
Gas Price Tools for Reporters/Consumers
GasPrices.AAA.com – Daily national, state, and metro gas price averages.
AAA Mobile app – Free app that shows current prices at a gas station near you.
Highs and Lows of 2017*
National: the highest average price for gasoline was $2.67 on September 8th. The lowest was $2.23 on July 5th.
Tennessee: the highest average price was $2.60 on September 10th. The lowest was $1.99 on July 5th.
Current and Past Price Averages
Regular Unleaded Gasoline
Sunday
Saturday
Week Ago
Month Ago
One Year Ago
Highest Price on Record
National
$2.560
$2.561
$2.526
$2.478
$2.173
$4.114 (7/17/2008)
Florida
$2.529
$2.530
$2.398
$2.498
$2.161
$4.079 (7/17/2008)
Georgia
$2.414
$2.412
$2.348
$2.472
$2.199
$4.164 (9/15/2008)
Tennessee
$2.336
$2.335
$2.283
$2.341
$2.029
$4.118 (9/15/2008)

Click here

to view current gasoline price averages
Gas Price Survey Methodology
AAA updates fuel price averages daily at www.GasPrices.AAA.com. Every day up to 120,000 stations are surveyed based on credit card swipes and direct feeds in cooperation with the Oil Price Information Service (OPIS) and Wright Express for unmatched statistical reliability. All average retail prices in this report are for a gallon of regular, unleaded gasoline.
About The Auto Club Group
The Auto Club Group (ACG) is the second largest AAA club in North America. ACG and its affiliates provide membership, insurance, financial services and travel offerings to over 9.4 million members across eleven states and two U.S. territories including Florida, Georgia, Iowa, Michigan, Nebraska, North Dakota, Tennessee, Wisconsin, Puerto Rico and the U.S. Virgin Islands; most of Illinois and Minnesota; and a portion of Indiana.
ACG belongs to the national AAA federation with more than 57.7 million members in the United States and Canada and whose mission includes protecting and advancing freedom of mobility and improving traffic safety. Motorists can map a route, identify gas prices, find discounts, book a hotel, and access AAA roadside assistance with the AAA Mobile app for iPhone, iPad and Android.
Learn more at AAA.com/mobile. AAA clubs can be visited on the Internet at AAA.com.