Clarksville, TN – Thanksgiving is a time to be grateful for life's blessings, and the Austin Peay State University Department of Languages and Literature, in association with the Center of Excellence for the Creative Arts at Austin Peay State University, hosts an annual reading to benefit those less fortunate in the community the best way it knows how: with the written word.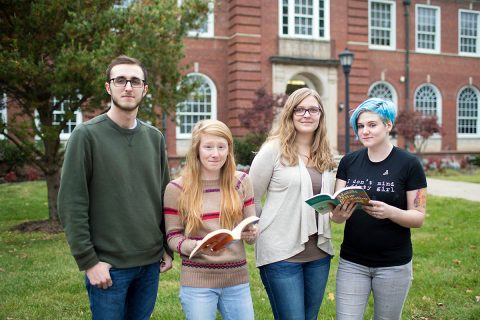 The tradition continues with the 23rd Annual Bread and Words reading on November 20th, 2017 in the APSU Morgan University Center Ballroom.
The evening begins with a meal of soups and breads at 6:00pm, followed by a 7:00pm reading of poetry and fiction by students and faculty from the creative writing program.
Chuck Emery will also be on hand to provide music.
A recommended donation of $5.00 is requested at the door. All proceeds will go to the APSU campus food bank to help students and staff members in need.
Readers for this year's event will be Barry Kitterman, Hannah Boyd, Tim Donahoo, Caleb Ervin, Arizona Hurn and Allison Parker.
Members and friends of the APSU Department of Languages and Literature who wish to provide pots of soup or loaves of bread may do so before 6:00pm the evening of the event.
For more information about the benefit, contact Kitterman by telephone at 931.221.7031 or by email at .