Montgomery County, TN – The Clarksville-Montgomery County School System (CMCSS) is exploring the opportunity to serve area students by implementing an elementary Spanish immersion program in 2018-2019 in partnership with add.a.lingua.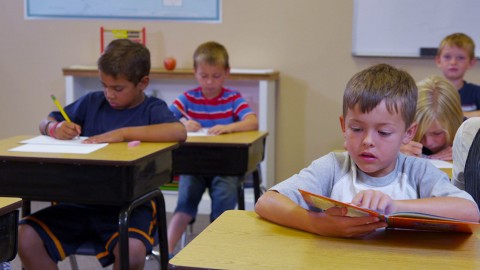 Current research demonstrates that fully proficient bilingual individuals outperform monolinguals in the areas of divergent thinking, pattern recognition, and problem solving.
CMCSS believes that students will be well served by a quality Spanish immersion education that ensures high proficiency in more than one language at no cost to English language academic performance.
CMCSS will inform the community and survey interest and support for this type of educational model. They invite all community members interested in learning more to attend an interactive informational meeting with experts from add.a.lingua at Barksdale Elementary School at 6:00pm on Tuesday, November 28th, 2017.
For more information on the benefits of Spanish immersion education, visit www.cmcss.net/immersion