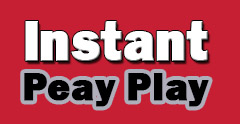 Clarksville, TN – Austin Peay State University's football team's historic and compelling football season came to an end not on the field of play, as one would have hoped, but late Saturday night or early Sunday morning in a conference room, as the FCS Playoff Committee felt the Governors season came up just short of making the 24-team tournament field.
In fact, the Govs, who finished the season in second place in the Ohio Valley Conference with an overall record of 8-4 and 7-1 in league play was one of the last two team out as far as making the tournament field, along with Delaware (7-4/T4th Colonial Athletic Conference).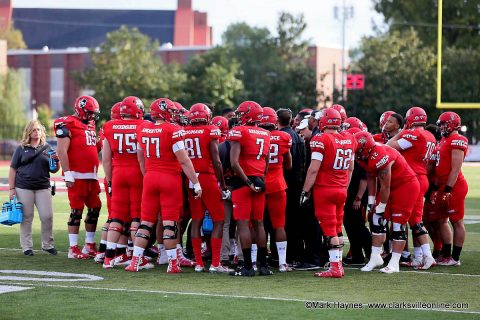 On the other hand, the last two teams into the tournament field were Nicholls State 8-3 (T3rd/Southland Conference) and South Dakota 7-4 (T5th Missouri Valley Conference).
So, the FCS committee saying a fifth-place team in the Missouri Valley is as good or better than the runner-up in the OVC.
That decision like that seems to be more a condemnation of the OVC and its' overall perception across the country than the Governors themselves.
But South Dakota wasn't the only team that got in that failed to win their respective conference, or at least come in as a runner up.
Western Illinois at 8-3 (Missouri Valley Conference and New Hampshire 7-4 (Colonial Athletic Conference) both tied for fourth in their league's standings, they got in.
Nicholls State, Elon 8-3 (Colonial Athletic Conference) and Northern Arizona 7-4 (Big Sky Conference) got in.
There is even the odd twist that Lehigh got in with an overall losing record, at 5-6, but they won their conference (Patriot League) so they got the automatic NCAA bid by doing so.
And finally, there were two teams Northern Iowa 7-4 (T2nd/Missouri Valley Conference) and Furman 7-4 (T2nd/Southern Conference) that got in as league runner-up's, but with fewer wins that the Govs recorded this season.
That's more slaps to the face of the OVC and its football programs.
Then there was the FCS Playoff Committee chairman, Richard Johnson – who is the athletics director at Wofford College – tried to set up all the committee's excuses for leaving out Austin Peay by opening with the fact that in his five years on the committee it was the hardest year yet in selecting teams.
That may or may not have been true, but for the sake of argument let's say that was.
Now we get into the muck of it.
First, he said the Govs were 0-3 versus FBS teams and 0-1 versus teams that were in the field (the number-two team in the nation Jacksonville State) selected and that was something they looked at consistently.
Then why is South Dakota in after going 1-3 versus teams in the tournament field, including dropping its last three games of the season versus those teams?
Furman was 0-3 versus playoff teams, Northern Arizona is 0-1 and Nicholls State was 0-1 after getting dump trucked 66-17 at Sam Houston State.
That logic doesn't add up.
Then was as well, they played (three) FBS teams (guarantee money games) and not FCS teams who they could have, or should have beaten, that went against them too.
Almost all, if not all, the FCS teams in the postseason played FBS teams for money … didn't seem to hurt them.
Again, it just doesn't add up.
Be honest selection committee, it came down to the overall perception that the OVC is a weak football conference — other than Jacksonville State — and that Austin Peay, whom had been down for several years, was viewed more like a fluke and not a worthy contender.
Anyone who watched Austin Peay play this year would say they more than passed the eye test on the field and looking at some of the other criteria sited, they passed the paper test too.
Austin Peay football not getting into the postseason … it just doesn't add up.