Tennessee Athletics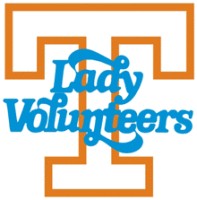 Knoxville, TN – Freshman Rennia Davis recorded the first double-double of her college career to lead No. 12/18 Tennessee to a 68-56 victory over Wichita State on Monday night at Thompson-Boling Arena.

Davis, a member of the nation's No. 1 ranked recruiting class, finished with 15 points and a team-high 10 rebounds as the Lady Vols (3-0, 0-0 SEC) pulled away in the second half. UT held the Shockers (0-4, 0-0 American Athletic Conference) to 36 percent shooting for the game.

After trailing by four at the end of the first quarter, Tennessee used a 12-0 run over the next six minutes to build an eight-point lead.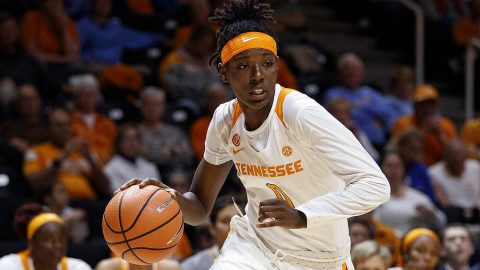 Wichita State fought its way back in the final stages of the half, cutting the UT advantage to 29-28 going into the break.
Jeliah Preston boosted the Shockers with nine first-half points.

Mercedes Russell recorded 10 points on 5-for-7 shooting to lead Tennessee offensively in the first half. With her 1,336th career point, the senior center moved past Lisa Harrison for 32nd place on the Lady Vols' all-time scoring list. Russell finished with a game-high 17 points and nine rebounds.

Tennessee went on an 11-0 run in the third quarter, highlighted by two Davis baskets in 10 seconds, to put the Lady Vols ahead by double digits. UT's defense remained aggressive as Wichita State was only able to hit three shots during the quarter. Led by the frontcourt duo of Russell and Davis, the Lady Vols dominated the inside, recording 38 points in the paint.

Jaime Nared added nine points and nine rebounds, including her 500th board in the orange and white midway through the first quarter. Tennessee's guard play was strong all night, as Meme Jackson posted a career-high four steals and Evina Westbrook dished out a game-high six assists. Anastasia Hayes netted 12 points, including eight free throws, in 27 minutes of play.

Diamond Lockhart led Wichita State with 13 points on 6-for-14 shooting. Angiee Tompkins added 12 points and nine rebounds.
Freshmen Finding Their Rhythm: Lady Vol freshmen Rennia Davis, Evina Westbrook and Anastasia Hayes combined for 36 of Tennessee's 68 points while also adding 11 assists and five steals. The group averaged 34 minutes of action and committed only one foul each.

Davis Double-Double: In her third career start Rennia Davis posted her first double-double with 14 points and 10 rebounds.

A Quick Bunch: Tennessee has had 11 or more steals in all three games this season. Last season they only managed 11+ steals on two occasions.
Up Next for Tennessee Lady Vols
Tennessee heads to Cancun, Mexico where it will face off against #20/19 Marquette Thursday in the first of three games at the Cancun Challenge. The game is set to start at 5:30pm CT and is available for viewing on CBS College Sports Live.