No. 13/18 Tennessee vs. Wichita State
Monday, November 20th, 2017 | 6:00pm CT
Knoxville, TN | Thompson-Boling Arena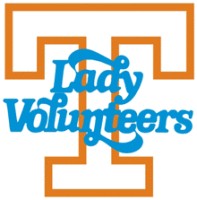 Knoxville, TN – No. 13/18 Tennessee (2-0) closes out a three-game home stand when it hosts Wichita State (0-3) Monday at 6:00pm CT at Thompson-Boling Arena.
UT enters undefeated after rolling past East Tennessee State, 87-49, and James Madison, 89-60, at Thompson-Boling Arena on November 12th and 15th, respectively.
Wichita State comes to Rocky Top with an 0-3 record. The Shockers opened with a pair of road losses at Creighton (66-61) and Oklahoma State (91-67) and then dropped the home opener to South Dakota, 62-48, on Saturday in Wichita.
Incidentally, Tennessee will play Oklahoma State and South Dakota, respectively, on Friday and Saturday in the Cancun Challenge in Mexico.
Mick Gillispie (PxP), Andraya Carter (Analyst) and Maddy Glab (Reporter) will describe the action for the Tennessee-Wichita State online broadcast on the SEC Network+ (SECN+) and WatchESPN.
Mickey Dearstone will handle the call for IMG College/Lady Vol Network radio/online broadcasts for the 19th season.
Tennessee Reset
Tennessee has averaged 88.0 points per contest and won by an average margin of 33.5 points in its first two games this season.
Despite losing four players from last year's team, UT is averaging five more points per game this year through two games than it did in 2016-17.
The Lady Vols have shot a sizzling 50.4 percent from the field while limiting their opponents to 30.3 percent shooting and only 54.5 points per game.
Seniors Jaime Nared and Mercedes Russell, who were named to the John R. Wooden Award Watch List last week, have led the way offensively this season, with Russell hitting for 20 points vs. ETSU and Nared tossing in 25 vs. JMU.
Nared leads the team at 19.0 points and 11.0 rebounds per game, shooting 50 percent from the field. She also is averaging four assists per contest and is second on the team in three-pointers made with four.
Russell, meanwhile, is posting 17.0 points and 9.0 rebounds per contest while firing at an incredible 83.3 percent success rate (15 of 18) from the floor.
A pair of freshman round out UT's double figures scorers, with Anastasia Hayes coming off the bench to score 12.0 points and average 5.5 assists, while Rennia Davis contributes 11.5 points, 8.0 rebounds and 3.0 steals as a starting forward.
Senior Kortney Dunbar has come out strong from beyond the arc. She has knocked down three of five three-point attempts for 60.0 percent. Junior wing Meme Jackson is hitting 50.0 percent (5 of 10).
After redshirting last season, junior forward Cheridene Green is off to a solid start. She is fifth in scoring (8.5 ppg.), fourth in rebounding (5.5 rpg.) and hits field goals at a 63.6 percent clip (7 of 11).
UT Last Time Out (UT 89, JMU 60)
No. 13/18-ranked Tennessee rolled to an 89-60 victory over James Madison at Thompson-Boling last Wednesday night, with senior forward Jaime Nared posting 25 points, nine rebounds and five assists to lead the way for the Lady Vols.
UT shot 55 percent from the field, 53.3 percent from behind the arc and had four players in double figures. Freshman forward Rennia Davis followed Nared as UT's second-leading scorer with 17 points, while center Mercedes Russell and forward Cheridene Green tallied 14 and 10, respectively.
Nared and fellow senior Russell set the tone early, combining for the Lady Vols' first 11 points and fueling an 11-2 UT run to start the game.
Tennessee opened up a 23-12 lead to close out the first quarter and never trailed in the contest.
Notables From the Last Game
Mercedes Russell added eight rebounds on the night, bringing her career total to 800 and making her just the 18th Lady Vol to reach that mark.
Tennessee scored 30 of its 89 points off fast breaks and tallied 24 points off JMU turnovers.
Seniors Jaime Nared and Mercedes Russell have combined for 72 points in Tennessee's first two games and, as a pair, are averaging 63 percent percent shooting.
Russell connected on seven of eight shots from the field vs. JMU.
Freshmen Anastasia Hayes and Evina Westbrook have led UT in assists the first two games. Hayes had eight vs. JMU, while Westbrook dished out six last Sunday vs. ETSU.
Coming Up for UT
On Tuesday afternoon, Tennessee will wing its way to Mexico for the Thanksgiving holiday, taking part in the Cancun Challenge at the Hard Rock Hotel Riviera Maya in Puerto Aventuras.
UT will face #16/19 Marquette on November 23rd (6:30pm), Oklahoma State on November 24th (4:00pm) and South Dakota on November 25th (4:00pm). CBS Sports Digital will handle the online broadcast.
The Lady Vols are back at home on November 30th, as Central Arkansas comes to town for a 7:00pm contest.
About Wichita State
Wichita State is paced by 6-1 redshirt senior forward Rangie Bessard, who averages 17.0 ppg. and 8.3 rpg.
Bessard has gotten to the free throw line 14 times in three games, hitting 11 for 78.6 percent.
Angiee Tompkins, a 6-2 senior forward is WSU's second-leading scorer and rebounder at 10.3 ppg. and 4.7 rpg.
Wichita State returned four starters, nine total letterwinners and 79.9 percent of its points from a year ago. Eight of WSU's players are seniors.
WSU is hitting only 38.0 percent from the field (23.5 on threes) and averages 58.7 ppg. while allowing 73.0 ppg.
The Shockers are led by head coach Keitha Adams, who is in her first season in Wichita but owns a 411-249 record in her 22nd year as a head coach.
WSU Last Time Out (USD 62, WSU 48)
After opening with a 13-11 lead after the first quarter, Wichita State was outscored the rest of the way by South Dakota, 51-35, en route to a 62-48 homecourt loss to the Coyotes.
Rangie Bessard paced WSU in scoring with 15 points on 6-of-15 shooting. She made it a double-double with 11 rebounds on the afternoon.
The Shockers shot only 35.6 percent for the game, including 11.1 percent (2-18) from the three-point arc.
WSU forced USD into 20 turnovers, though.
The Series vs. Wichita State
Tennessee leads 2-0 in the series vs. Wichita State, defeating the Shockers in Knoxville on December 16th, 2014, 54-51, and in Wichita on December 11th, 2016, 58-51.
In 2015, Wichita State put up a great fight in Knoxville during Lady Vol homecomings for (then) head coach Jody Adams and (then) assistant coach Bridgette Gordon, who is now at Tennessee. In that game, Cierra Burdick posted a double-double with 10 points and a career-high 17 rebounds, and Isabelle Harrison scored 14 points as the No. 11/13 Lady Vols held on for the win.
The game ended with a thrilling final minute, as Harrison made a layup with 38 seconds left to push the Lady Vols' lead to 52-48. Kelsey Jacobs answered at the other end of the floor with a three-pointer from the corner to pull Wichita State to within one point with 24 seconds remaining. Ariel Massengale made two big free throws with 5.1 seconds on the clock to put Tennessee's lead back to three for the final tally, 54-51.
In 2016, Tennessee went six-of-six at the free throw line over the final 1:20 to ice a 58-51 road victory and improve to 7-2 on the season.
The Lady Vols are 9-0 vs. teams from the state of Kansas, including 4-0 vs. the University of Kansas, 3-0 vs. Kansas State and 2-0 vs. Wichita State.
UT is 42-17 vs. teams from the American Athletic Conference.
Last Meeting Between UT-WSU
Bashaara Graves and Andraya Carter both scored 12 second-half points to lead No. 16/15 Tennessee to a hard-fought 58-51 win over Wichita State on December 11th, 2015, at Charles Koch Arena in Wichita, KS.
The game marked the first road contest of the season for the Lady Vols after opening the year with eight consecutive home games.
Graves posted her fourth double-double of the season and led all players with 18 points and 13 rebounds on the night. Carter also provided a major boost offensively, scoring 12 of her season-high 14 points in the second half while going 5-of-7 from the floor on the night.
The Lady Vols outscored the Shockers, 18-12, in the fourth quarter and iced the game at the free-throw line, going 6-6 in the final 1:20
Diamond Lockhart and TaQuandra Mike led the Shockers with 11 points each.