Tennessee vs. #18 Purdue
Wednesday, November 22nd, 2017 | 11:00am CT
Paradise Island, Bahamas | Atlantis Resort | TV: ESPN2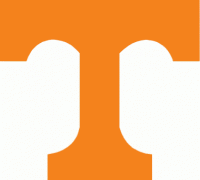 Knoxville, TN – Tennessee opens play at the Bad Boy Mowers Battle 4 Atlantis against one of the early season's top scoring teams in 18th-ranked Purdue. The Boilermakers enter Wednesday's contest (11:00am CT, ESPN2) boasting a scoring average of 102.0 points per game through the first four games of the season.
In fact, Purdue has eclipsed the century mark in three of its four games, including a 106-64 romp over Fairfield on Saturday in which it buried a program-record 19 3-pointers.
Purdue's quick start—aided by its 11-game international schedule over the summer—has captured the attention of Tennessee head coach Rick Barnes, who believes his team is preparing to face a Boilermaker squad already nearing midseason form.
"This will be good for us," Barnes said. "I'm really impressed with Purdue, having watched them play. I think they have benefitted greatly from their trip to the World University Games this summer. They are good, and there is no doubt about it. For our team, this is the time of year to get going, and the competition we will face [at the Battle 4 Atlantis] is going to be good."
Purdue is only one member of an impressive field set to the take the court this week on Paradise Island, Bahamas. On Day Two, the Vols will meet either No. 5 Villanova—last season's No. 1 overall seed in the NCAA Tournament—or Western Kentucky. Second-ranked Arizona, NC State, Northern Iowa and SMU round out the field. Four of the tournament's eight teams (Arizona, Purdue, SMU, Villanova) were NCAA Tournament teams a year ago.
"I can't imagine there is any better tournament around the country than this one," added Barnes. "When you look at the teams on the side we are on, it's pretty interesting. These tournaments are good for everyone. I think it gives you and early gauge of where you are and what you need to do."
Schofield Learning and Improving at the Wing
One of the key storylines heading into this season was Admiral Schofield's transition to playing the wing for the Vols. Though Schofield is still adapting to the new role, Barnes has noticed some positive progress from the 6-5, 238-pound junior through UT's first two games.

"He is still learning to play the position," Barnes said. "Since he's been here, he has been able to play on the perimeter some, but it's a different position. You can also drive inside and score, which he can do. I think he will continue getting better and better each game. He will see different things that people will do. People are going to try and exploit him in some ways, but he will have to guard on the other end as well. He's working to try and become a better perimeter defender. I think he will get better every game."

Through two games, Schofield is averaging 18 points and 5.5 rebounds per contest, while shooting 63 percent (12-19) from the field and 57 percent (4-7) from beyond the arc. Against Presbyterian, he posted 22 points on 8-of-12 shooting, grabbed five boards and had a pair of steals for an all-around performance.

With every game, he is becoming more settled into Barnes' system and embracing his role as a leader on the team.

"I've gotten more comfortable each game," Schofield said. "I'm starting to understand how I fit in with the flow of things. I just have to understand the details and get better every week. I think I've done a pretty good job. This is another opportunity for myself and my teammates to go out and display what kind of talent we have as a team and individuals."

Bad Boy Mowers Battle 4 Atlantis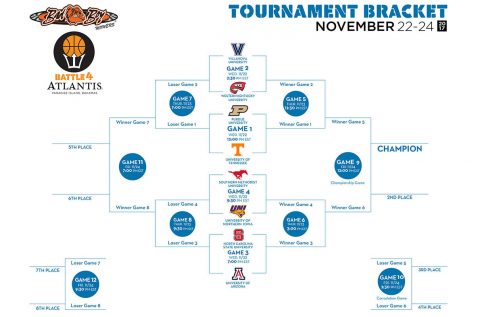 Sections
Sports
Topics
Admiral Schofield, Arizona, Bad Boy Mowers Battle 4 Atlantis, Bahamas, ESPN2, Fairfield, Knoxville TN, NCAA, NCAA tournament, North Carolina State, Northern Iowa, Paradise Island Bahamas, Purdue, Rick Barnes, SEC, SMU, Southeastern Conference, Tennessee, Tennessee Vols, UT, UT Basketball, UT Men's Basketball, UT Vols, Villanova, Vols, Volunteers, Western Kentucky