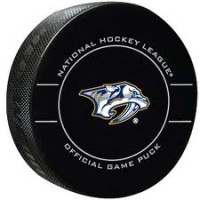 Nashville, TN – The Nashville Predators won their third consecutive game and eighth of their last nine with a 3-2 victory over the hapless Montreal Canadiens at Bridgestone Arena tonight.
Nashville was on their heels for most of the first period when Jordie Benn gave the Canadiens the lead at 1-0 at 12:47 of the period. The Predators couldn't keep the puck in their offensive zone and was playing "chase the puck" for most of the period, but with .08 seconds remaining, Filip Forsberg tied the game on the power play.
The second period didn't offer much in the way of offense and the two teams went to the locker room tied at 1-1.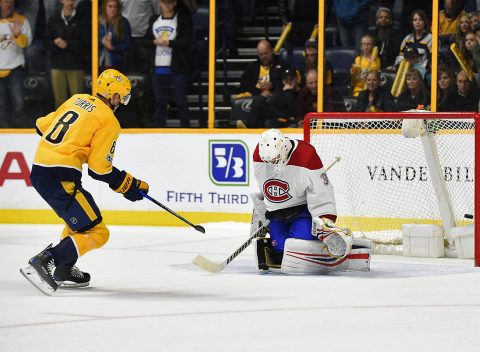 The third period had Predators fans a little "skittish" as this period has not been their best this season. The Predators are -9 in goal differential during the third period, which ranks them 28th in the NHL. It's a cause for concern for this team.
Forsberg would score his second goal of the night at 3:16 of the third period on another power play, getting the feed from Craig Smith. Forsberg has 11 goals on the season and is playing some of his best hockey.
As the game was winding down and the Predators were trying to maintain the puck and run out the clock, Montreal pulled goalie Antie Niemi and with just under one minute left in the game, Jo Morrow tied the game at 2-2 firing a bullet from the point.
There was an overtime period that produced no goals so the teams went to the shout out.
Kyle Turris scored for Nashville and that would be the only score in the shoot out and the Predators had secured another win.
Nashville travels to St. Louis on Friday night, and have the Chicago Blackhawks looming for Tuesday night in Smashville.