Tennessee Athletics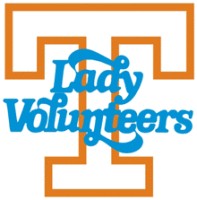 Puerto Aventuras, Mexico – No. 12/14 Tennessee outlasted Oklahoma State, winning 79-69 on day two of the Cancun Challenge.

Senior Jaime Nared and Mercedes Russell once again led the team in production, combining for 46 points and 18 rebounds. Nared had 21 points on the day, moving her career point total to 1,004 while adding 10 rebounds to notch her second straight double-double. Russell recorded a season-high 25 points and added eight rebounds.

Freshman Rennia Davis logged her third straight double-double, tallying 12 points and 10 rebounds in the contest.
Nared came out with a hot hand, scoring 10 points and going 2-for-2 from behind the arc in the opening minutes. She went 4-or-4 to close the quarter, putting Tennessee ahead 24-10.
Tennessee maintained its double-digit lead until the 6:57 mark of the second quarter when OSU went on a 12-5 run to cut the lead to 30-22. Nared countered, stealing a ball off the dribble and converting it into two points, but the Cowgirls answered with five quick points to creep within five. Tennessee closed out the final two minutes of the half with a 7-1 run to take a 10-point lead into the locker room.

OSU started the half with a 9-2 run to cut the lead to three at the 7:45 mark. Two Anastasia Hayes buckets would break the slump. As the quarter wound down, UT weathered a field goal drought of nearly four minutes before Russell converted on three-point play with 1:07 to go in the third. She would do so again with just six seconds left in the quarter to give Tennessee a 57-49 lead heading in to the final stanza.

Russell opened up the fourth quarter with a layup to stretch UT's lead to 10. The team traded baskets for several possessions until OSU's Loryn Goodwin cut the lead to six with 4:36 to go in the game. Russell answered with back-to-back buckets and Tennessee went on to win 79-69.

Goodwin led OSU in scoring with 29 points.

Nared Breaks 1,000
Jaime Nared scored 21 points to bring her career total to 1,004, making her the 45th Lady Vol to surpass 1,000 career points.

Freshman Three-Peat:
Rennia Davis notched her third consecutive double-double with 12 points and 10 rebounds. Through five games she is averaging 12.8 points and 9.2 rebounds per game.

Points In The Paint
The Lady Vols scored 42 points in the paint, accounting for more than half of their total points. Russell was a large part of that, connecting on 11 of 16 shots from the field. She now has hit 41 of 59 for the season, knocking down a sizzling 69.5 percent of her attempts.
Next Up for UT Women's Basketball
Tennessee will play its final game of the Cancun Challenge, facing off against South Dakota at 3:00pm CT tomorrow. The game is available for streaming online at CBS College Sports Live.