Tennessee Athletics
Tennessee claims third place at the Bad Boy Mowers Battle 4 Atlantis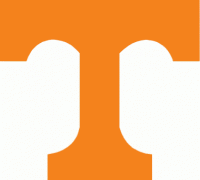 Paradise Island, Bahamas – Tennessee overcame a sluggish first half to hold off NC State, 67-58, to claim a third-place finish at the 2017 Bad Boy Mowers Battle 4 Atlantis.

A trio of sophomores led the Vols (4-1) in the scoring column, with Grant Williams notching a team-high 14 points while Jordan Bone and Jordan Bowden added 13 and 10, respectively. Bowden, who scored all of his points in the second half, reached double figures on his final shot of the game, beating the shot clock on a pull-up jumper to put Tennessee out of reach with just 44 seconds remaining.
Junior Kyle Alexander came through with another strong performance at Atlantis, notching eight points, 13 rebounds, four blocks and two steals. Fellow big-man Williams put forth a similarly well-rounded stat line, posting six rebounds, four assists, three blocks and two steals.

Though it never trailed in the game, Tennessee was plagued by turnovers and poor shooting in the first half. The Vols committed 12 turnovers in the frame, but NC State (5-2) managed just six points off those miscues. And while UT shot just 35.7 percent from the field over the opening 20 minutes, Bone supplied enough offense with 11 points on 3-of-3 shooting.

Williams settled in in the second half, scoring 10 points in the period and helping the Vols to a 54-43 advantage with 8:17 to play. The Wolfpack whittled away at the deficit, coming as close as 59-55 with 3:19 left in the game, but Bowden knocked down two free throws and then beat the shot clock with less than a minute to play to seal the win.

Alexander Stands Out in Tournament
Junior forward Kyle Alexander had a clear size advantage when he the stepped onto the court Friday, as NC State's tallest starter stood at 6-8, three inches shorter than the Milton, Ontario, native. With that height differential, he tied his career-high in rebounds at 13, blocked four shots and snagged a pair of steals to go along with eight points in 29 minutes of action. During the tournament, he averaged 8.3 ppg on 61 percent (11-of-18) shooting, 10.3 rpg and 1.7 bpg.

Vols Bolstered by Stout Defense
With the offense starting to fatigue from the grind of playing three games in three days, UT stepped up on defense. The Volunteers finished the game with 13 steals and nine blocks while forcing 21 turnovers and holding the Wolfpack to a season-low 58 points.

With the Win
Tennessee claimed its highest finish in an early-season tournament since placing third in the Puerto Rico Tip-Off in 2011. In Friday's third-place game, the Volunteers snapped a four-game losing streak to NC State.
Next Up for UT Men's Basketball
The Vols returns home to face Mercer for a 6:00pm CT tip on Wednesday, November 29th, 2017. That game will be available online through SEC Network+ (WatchESPN).
Sections
Sports
Topics
Bad Boy Mowers Battle 4 Atlantis, Bahamas, Grant Williams, Jordan Bone, Jordan Bowden, Kyle Alexander, Mercer, NC State, Paradise Island Bahamas, SEC, Southeastern Conference, Tennessee, Tennessee Vols, UT, UT Basketball, UT Vols, UT Women's Basketball, Vols, Volunteers, Wolfpack