APSU Sports Information

Stillwater, OK – Austin Peay State University men's basketball team weathered an impressive start by Oklahoma State before mounting a second-half comeback that brought the Governors to within eight points late in the second half before ultimately 79-63 at Gallagher-Iba Arena, Wednesday.
Oklahoma State (6-1) came out hot from beyond the arc, hitting nine first-half threes, including five in the first eight minutes.
«Read the rest of this article»
Tennessee Athletics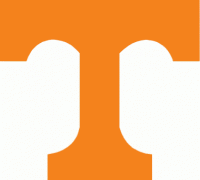 Knoxville, TN – Grant Williams scored 21 points and James Daniel III dished out 10 assists to lead Tennessee to an 84-60 victory over Mercer on Wednesday night at Thompson-Boling Arena.

In their first game since returning from the Battle 4 Atlantis tournament, the Vols (5-1) used a strong defensive effort to force 20 turnovers and hold the Bears (5-3) to a season-low in points.

The first half was highlighted by a balanced attack for Tennessee, as seven players recorded at least a point.
«Read the rest of this article»
Knoxville, TN – Tennessee Valley Authority (TVA) aquatic biologists identify new fish species in tributary streams to the Duck River in Middle Tennessee: the Tennessee Logperch (Percina apina).
When you hear news about an animal species these days, it's rarely good. Most often, it's about overabundance or scarcity.
But occasionally, there's a surprise: the discovery of something new.
«Read the rest of this article»
#12/13 Tennessee (6-0) vs. Central Arkansas (3-1)
Thursday, November 30th, 2017 | 6:00pm CT
Knoxville, TN | Thompson-Boling Arena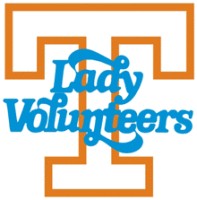 Knoxville, TN – No. 12/13 Tennessee (6-0) meets Central Arkansas (3-1) at 6:00pm CT on Thursday at Thompson-Boling Arena.
The UT-UCA game is the fourth of seven home tilts in UT's first 10 scheduled contests. It also is the first of a four-game home stand.
The Lady Vols remain undefeated after winning all three games at the Cancun Challenge in Mexico last Thursday through Saturday at the Hard Rock Hotel Riviera Maya in Puerto Aventuras.
UT beat a talented No. 20/20 Marquette squad, 101-99, in overtime on Thursday night; held off a previously-unbeaten Oklahoma State squad, 79-69, on Friday evening and closed with a 69-49 victory over a solid South Dakota club on Saturday.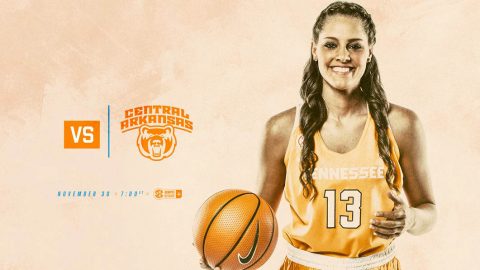 «Read the rest of this article»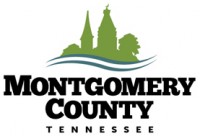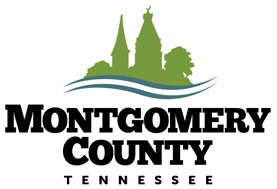 Montgomery County, TN – This Saturday, December 2nd, 2017 there will be multiple activities taking place in the Downtown Commons and throughout downtown to celebrate the Christmas Season. SpiritFest begins at the Downtown Commons at 2:00pm, kicking off with Northeast High School Show Choir, Starlight Grande performance, Infinity Dance Fitness Academy, Clarksville Academy, and Rossview Singing Hawks.
At 3:30pm, the Montgomery Central Elementary School Choir will perform followed by greetings from Montgomery County Mayor Jim Durrett at 3:45pm.
«Read the rest of this article»
New leader sets sights on community development role
Clarksville, TN – Patricia Tyus, the new Executive Director of the Clarksville Housing, has quickly begun work on her goal of establishing a broader community development role for the local housing agency.
Since starting the job on October 4th, Tyus has been using her extensive management experience to evaluate and better position the Clarksville Housing Authority for a big menu of affordable housing programs and community development initiatives.
«Read the rest of this article»

Clarksville, TN – In this age of turning comic book characters into living, breathing real-life heroes on the big screen, Officer Greg Granderson has taken a different approach and is turning real-life heroes into comic book characters.
He has taken his lifelong passion for superhero comic books and recently authored the first issue of a three part comic book series to complement teaching the Gang Resistance and Education Training (G.R.E.A.T.) program in elementary schools.
«Read the rest of this article»

Clarksville, TN – The Clarksville Police Department put out a release in April 2017 requesting the public's assistance in trying to locate Bernard "Poo-Poo" Nelson, 59, of Clarksville. He has not been seen since March 17th, 2017.
Clarksville Police have checked shelters in Clarksville and Nashville, entered him in a nationwide database, and followed any leads presented and still have not found him.
«Read the rest of this article»
Wednesday, November 29th, 2017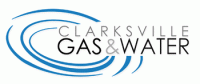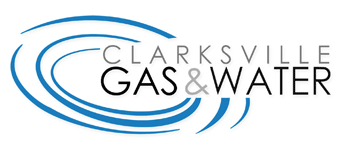 Clarksville, TN – Clarksville Gas and Water has turned off water service on Amber Way, Amber Court and Northwind Drive to repair a fire hydrant.
Low water pressure may also affect area residents.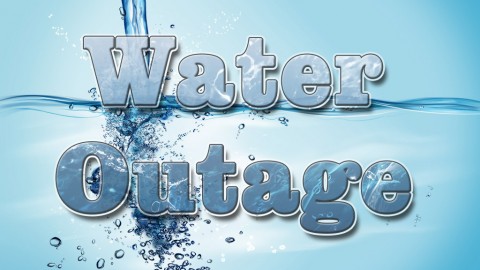 «Read the rest of this article»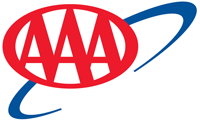 Tampa, FL – The national gas price average has been trending cheaper for 10 days. At $2.51, today's price is three cents less than last Monday. On the week, 49 states are paying less at the pump for a gallon of regular gasoline.
The District of Columbia and Hawaii saw their gas price increase by one cent. Prices have dropped between one and 15 cents elsewhere across the country.
«Read the rest of this article»