Tennessee Athletics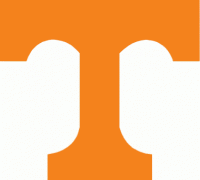 Atlanta, GA – Despite a sluggish offensive showing, the Tennessee men's basketball team rallied in the final minutes to hold off Georgia Tech, 77-70, Sunday at McCamish Pavilion.
Lamonte Turner led the way for the Volunteers (6-1), tying a career-high with 24 points on 6-of-12 shooting from the floor. He was also crucial in the closing minutes of the game, when Tennessee made 17-of-19 from the charity stripe in the final three minutes of action, burying all seven of his attempts during that stretch.
Grant Williams finished with 11 points and six boards after being limited due to foul trouble. Admiral Schofield and Jordan Bowden both added 10 points each to round out UT's double-digit scorers.
The Yellow Jackets were led by center Ben Lammers, who tallied 17 points and nine rebounds in the contest, including 15 points in the second half to help Georgia Tech stay within striking distance.
Tech fought back to make things interesting in the second half by using a 7-2 run to make it a one-point game with 2:58 remaining. The Vols answered with an 11-1 run of their own and capped off the change in momentum with a Turner three-point play on an and-one. The swing gave UT an insurmountable 69-58 edge with 51 seconds left.
After a slow start, the Vols' offense started clicking after the first media timeout, using an 11-4 run to pull ahead of the Yellow Jackets, 15-12. During the stretch, UT was a perfect 4-for-4 from the field and knocked down a trio of 3-pointers.
Tennessee closed out the half by hitting five of its last seven shots and holding Georgia Tech without a basket over the final 2:30 of play. The Volunteers entered halftime with a 35-29 lead. Williams paced the Vols with 10 points, five boards and a pair of blocks before the break.
Turner Fuels UT Offense
With the Vols struggling to get a basket down the stretch, Lamonte Turner knocked down the only pair of shots from the field for UT during the final nine minutes of play. Turner had 13 points during the final 6:25 of play to prevent Tennessee's offense from going stagnant.
Closing Out with the Freebies
After attempting only two free throws in the first half, the Volunteers made it to the charity stripe 25 times in the second period, converting on 84 percent (21-25) of those trips. Of the second-half attempts, 19 came in the final three minutes of action to help UT seal the victory.
Next UP for UT Men's Basketball
After Sunday's win, UT returns home for a three-game home stand that against Lipscomb (December 9th), North Carolina (December 17th) and Furman (December 20th).