Legislators on finance committee represent 19 of the 19 counties in the district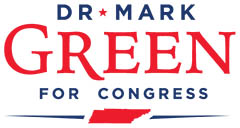 Franklin, TN – Today, Dr. Mark Green announced his 147-member Finance Committee for his campaign for Congress. 68 members of the Tennessee General Assembly are on the Finance Committee, including 14 legislators who represent all 19 of the 19 counties in the 7th congressional district.
«Read the rest of this article»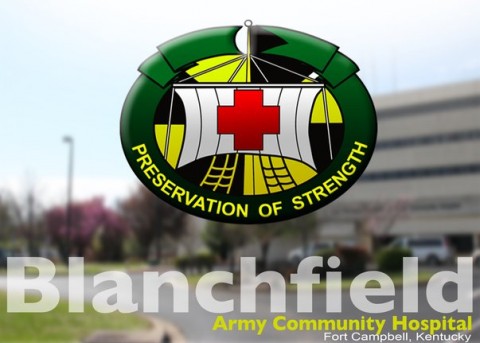 Fort Campbell, KY – In observance of the federal holiday for Christmas and New Year's, Blanchfield Army Community Hospital will only offer emergency care and inpatient services December 25th and January 1st.
The Warrior Care Clinic and all Soldier and Patient-Centered Medical Homes, including Air Assault, Byrd, Campbell Army Airfield, Gold, LaPointe, Screaming Eagle, and Young Eagle, and all pharmacies are closed on the federal holidays.
«Read the rest of this article»
APSU Sports Information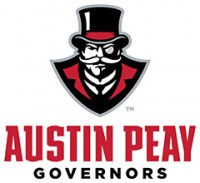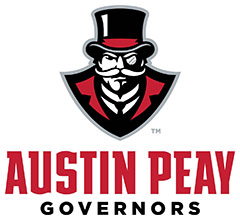 Brentwood, TN – After a fall campaign that saw its volleyball team win a championship and its football team post its best finish in four decades, Austin Peay State University's athletics department finished the fall season ranked third among all Ohio Valley Conference programs in the season-long Commissioner's Cup competition.
The Governors third-place ranking after the fall season's events – men and women's cross country, women's soccer, volleyball and football – was their best fall finish since the Commissioner's Cup was reformatted in 2008-09. Austin Peay's volleyball team received 13 points for claiming the both the regular-season and tournament titles. Meanwhile, the Governors football team scored 11 points for its second-place finish.
«Read the rest of this article»
Clarksville, TN – Clarksville Transit System is offering several free services to help residents cope with the hustle and bustle of the holiday season.
On Saturday, December 23rd, 2017 CTS will offer free rides to all passengers to help with last-minute holiday shopping trips. So make your list, check it twice and then sit back and let CTS do the driving.
«Read the rest of this article»
Tennessee Athletics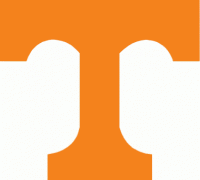 Knoxville, TN – University of Tennessee, Knoxville Chancellor Beverly Davenport and Director of Athletics Phillip Fulmer will hold a press conference Thursday at 5:05pm CT in the Peyton Manning Locker Room to introduce Jeremy Pruitt as Tennessee's next head football coach.
The press conference will be streamed live on UTsports.com and can be heard throughout the state on the Vol Radio Network.
"Six days ago, I mentioned several attributes that I sought to find in the next leader of our football program, and Coach Pruitt meets all criteria," Fulmer said. "I'm certain he appreciates the unique opportunity to lead a program of Tennessee's caliber. He's driven to win at the highest level. He will honor our university's values, operate with integrity and be a role model for our student-athletes.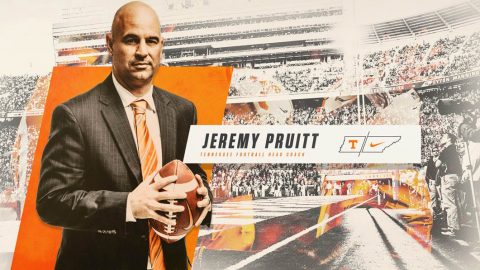 «Read the rest of this article»

Clarksville, TN – The Clarksville Police Department reports Jonathan Ray Humphrey was located and booked into Montgomery County Jail. He is charged with Aggravated Assault with a $25,000 bond.
On Wednesday, December 6th, 2017, around 3:30am, CPD Officer Trescott saw a vehicle occupied with four people inside in front of a Cherry Tree Drive residence.
«Read the rest of this article»

Clarksville, TN – On December 7th, 2017 around 8:10am, the Clarksville Police Department received notification from Orlando Police Department that Donald Wilson was located and is safe. Thanks to all for your assistance
Wilson was reported missing by his spouse on December 6th, 2017. She dropped him off at the YMCA, 260 Hillcrest Drive and later went back to pick him up. He supposedly had left with a friend, but Wilson never returned home.
«Read the rest of this article»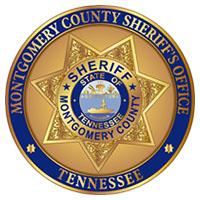 Clarksville, TN – The Montgomery County Sheriff's Office raised $4,060 for St. Jude Children's Research Hospital through their participation in No-Shave November.
No-Shave November is a non-profit organization devoted to growing cancer awareness and raising funds to support cancer prevention, research, and education.
Deputies were able to participate in No-Shave November by making a $30.00 donation to St. Jude Children's Research Hospital.
«Read the rest of this article»
Fran Riordan to Manage Club After Leading Double-A Midland to Texas League Title
Nashville, TN – Fran Riordan has been named the new manager of the Nashville Sounds as announced by the Oakland Athletics today. Riordan is the 28th manager in franchise history.
Riordan, 42, takes over the manager role vacated by Ryan Christenson who was hired as the bench coach for Oakland.
Riordan will manage at the Triple-A level for the first time after leading the Double-A Midland RockHounds to a Texas League title in 2017. It was the fourth consecutive championship for Oakland's Double-A affiliate.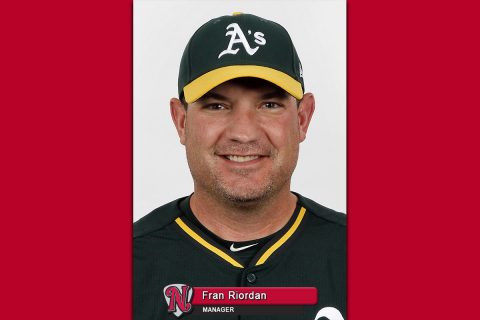 «Read the rest of this article»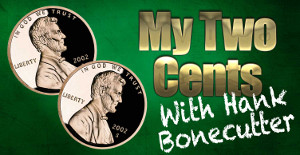 Clarksville, TN – I read some disappointing news this morning. Demetria Kalodimos has apparently cleaned out her desk at WSMV, Channel 4, in Nashville Tennessee.
So, let me get this straight. You give your employer 33 years of stellar service. You're one of the best in the business. And you have to creep into the office at 2:00am and get your stuff?
WOW!
«Read the rest of this article»