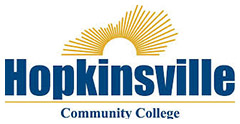 Hopkinsville, KY – Military Times has announced its Military Times Best: Colleges 2018 rankings, formerly known as Best for Vets. Hopkinsville Community College (HCC) is ranked 17th in the 2-year college list. HCC has been included in the list for eight consecutive years, since the Military Times' rankings began.
"We are honored to again be included in the list of colleges that focus on and serve the military and veteran population," said HCC Fort Campbell Campus Director Allisha Lee.
«Read the rest of this article»
Tennessee Athletics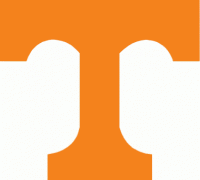 Knoxville, TN – Senior Jaime Nared scored 23 points and recorded 13 rebounds to lead No. 11/13 Tennessee to a signature win over No. 2/4 Texas in front of a crowd of 9,651 on Sunday afternoon at Thompson-Boling Arena.

After another strong start in front of their home fans, the Lady Vols (10-0) never trailed during the game and held the Longhorns (7-1) to 36 percent shooting. Fueled by clutch rebounding and aggressive defense, Tennessee answered every Texas run to hang on down the stretch and earn its first home win over a top-two ranked opponent since beating No. 2 Stanford in 2010. It also halted a three-game losing skid to the Longhorns.
«Read the rest of this article»

Nashville, TN – Hankook Tire America Corp., the leading and one of the fastest growing tire companies in the world, continued its successful partnership with DAV (Disabled American Veterans) in 2017 by expanding the number of Hankook-sponsored DAV Mobile Service Office (MSO) stops across the country, which had an even greater impact on the veteran community.
This year's program provided free services to 355 veterans and their families – more than tripling the number of veterans serviced since the partnership program began in 2015.
«Read the rest of this article»

Hardeman County, TN – The Tennessee Fish and Wildlife Commission received an update on Asian carp among its agenda items at the final meeting of the calendar year which concluded Friday.
The TFWC met for the first time at Lone Oaks Farm in Hardeman County near Bolivar and Middleton, which is operated by the University of Tennessee.
Frank Fiss, Tennessee Wildlife Resources Agency Fisheries Division chief, presented an update on Asian carp.
«Read the rest of this article»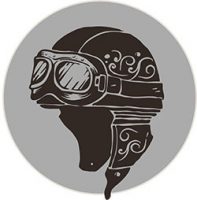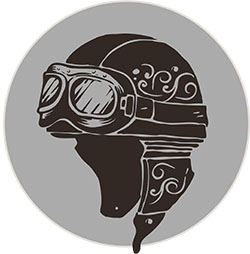 Clarksville, TN – When I launched this blog, I did it as a journal. It was therapy for me. I had just discovered what motorcycles were all about. I was caught up in this culture and what makes it special. It pulled me out of depression.
Along the way, I've shared my journey and you have responded. I've met so many incredible people and been to so many places that I would have never seen had it not been for my Harley.
So, I thought it would be cool if I asked YOU to share your journey with me and let me publish it here on Dodging the Roadkill. You don't have to be a writer, or have any writing experience. Just tell it like it is and put it in an email and send it to me.
«Read the rest of this article»
Think outside the Gift Box: Donate Blood and Give More Life
Nashville, TN – The best gifts can't be bought in a store. The American Red Cross urges eligible donors to give more life by giving blood this December.
Alison Wissen knows the power of blood donations. She received 22 units of blood products after experiencing complications during childbirth. "I truly owe my life to blood donors," she said. "Even the skilled hands of my surgeons could not have saved me without the blood." Because of blood and platelet donors, Wissen will celebrate the holidays with her three children and husband.
«Read the rest of this article»
Tennessee Titans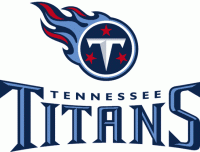 Nashville, TN – In Week 15 of the 2013 season, the Tennessee Titans hosted the Arizona Cardinals at Nissan Stadium in a game that went to overtime. Despite storming back from a 17-point fourth quarter deficit, the Titans' rally fell short as Cardinals kicker Jay Feely connected on the game-winning 41-yard field goal in overtime to push Arizona past Tennessee, 37-34.
Trailing 34-17 with 3:12 remaining, wide receiver Michael Preston kickstarted the Titans' comeback with his first touchdown of the game, a 10-yard strike from quarterback Ryan Fitzpatrick.
«Read the rest of this article»
Written by Mary Therese Griffin
U.S. Army Warrior Care and Transition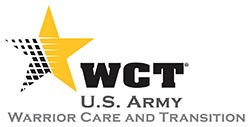 Arlington, VA – Make no mistake. Lindsey Davison is a tough physical therapist. She wants results.
The Fort Campbell Kentucky Adaptive Reconditioning Program Manager attended the Warrior Care and Transition Leadership Training Summit in early November at Fort Belvoir, VA where she very candidly told the audience of over 80 plus leaders from the Warrior Transition Battalions, her secret to assist in readiness.
"This is a hard position, I feel, for a battalion commander to be in. Most of the time WTB commanders are not medical officers they are infantry, artillery, etc. and they have a business to run." Davison feels this is where she and the rest of the WTB staff are there to fully support their commanders.
«Read the rest of this article»
Written by Alan Buis
NASA's Jet Propulsion Laboratory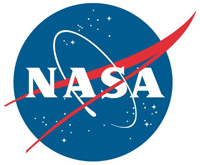 Pasadena, CA – A team of NASA scientists is using a high-altitude aircraft and a sophisticated imaging spectrometer built by NASA's Jet Propulsion Laboratory in Pasadena, California, to study environmental impacts caused by the devastating Southern California wildfires.
NASA's ER-2, based at Armstrong Flight Research Center in Palmdale, California, flies as high as 70,000 feet (21,300 meters), almost twice as high as a commercial airliner.
NASA uses the unique perspective of the ER-2 for science research missions over much of the world.
«Read the rest of this article»