Montgomery County, TN – The Clarksville-Montgomery County School System has announced that Montgomery Central High School counselor Bethany Erb was named Tennessee High School Counselor of the Year by the Tennessee School Counseling Association.
Montgomery Central Elementary School has been selected as one of two Tennessee schools named to the National Title I Distinguished School Program.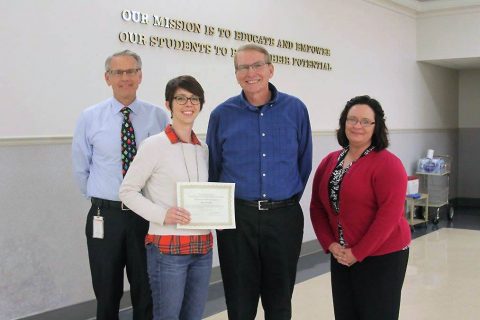 The National Title I Association has been selecting examples of superior Title I school programs for national recognition through the National Title I Distinguished Schools program since 1996.
These schools demonstrate a wide array of strengths, including team approaches to teaching and learning, focused professional development opportunities for staff, individualized programs for student success and strong partnerships between the school, parents and the community.
What makes National Title I Distinguished Schools' stories especially powerful are the documented student achievement gains that have resulted from their innovations.
MCES was selected based on its exceptional achievement results. Montgomery Central is truly meeting your mission "to educate and empower students to reach their potential."