Clarksville, TN – Clarksville Police report that on Thursday, December 14th, 2017 around 4:30am, a 2007 Kia Optima, driven by a 37 year old man, was traveling east on 101st Parkway at a high rate of speed, went off the right side of the roadway for an unknown reason.
The vehicle then hit a rock embankment, flipped several times, the driver was ejected, and the vehicle came to rest near the West Fork Bridge.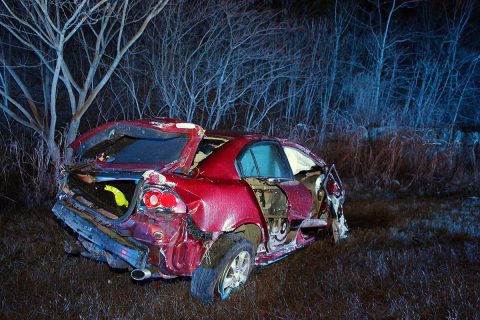 The driver was taken by LifeFlight to Vanderbilt University Medical Center where he died from his injuries.
It was a single vehicle crash and there was no one else in the vehicle.
The name will be released pending notification of the family.
This is the 12th vehicle fatality for 2017.
The investigation is ongoing.
Photo Gallery