APSU Sports Information

Clarksville, TN – Coming off a week long break, Austin Peay State University women's basketball team returns to the court 2:00pm, Saturday in Champaign, IL to take on Illinois.
The Govs seven-game win streak was broken December 9th, against Western Illinois 81-68. The win streak was the longest for a Governors squad since 2003-04, when the Govs won eight-straight contests.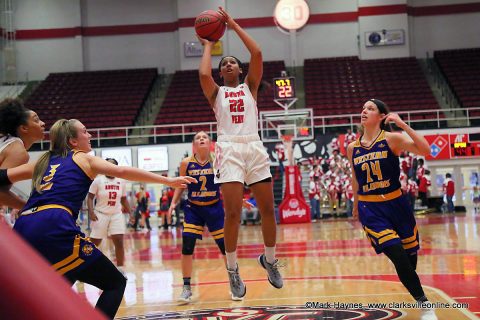 The Governors are led by Keisha Gregory's consistent performances averaging 12.3 points per game, 6.1 rebounds and shooting 59.4 percent from the floor.
Brianah Ferby and Falon Baker are also averaging double figures, scoring 10.9 and 10.4 points per game respectively. Baker is shooting 37.0 percent from beyond the arc, while Ferby has racked up 10 assists and 15 steals in her freshman campaign.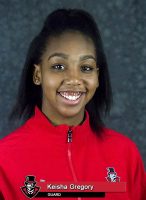 The Govs home game against Western Illinois saw Keisha Gregory record her seventh-straight double digit game, leading the Governors with 17 points, shooting 61.5 from the floor and dishing out four assists.
Falon Baker scored a season high 16 points, shooting 50.0 percent from three-point territory. Shelbe Piggie gave the Governors a lift off the bench in the second half, scoring nine points and dishing out two assists as the Governors worked to mount a second half comeback.
Austin Peay racked up 19 bench points and converted 16 points off 14 Leatherneck turnovers.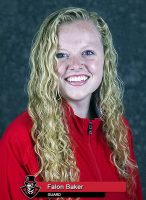 The Governors grabbed 10 points on second chance opportunities, while outscoring Western Illinois by seven points in the final two periods, but were unable to overcome the first half deficit.
The Govs are facing a Fighting Illini team that is currently shooting 40.1 percent from the floor and averaging 5.9 three-pointers made per game. The Governors will have to shut down the forward-guard tandem of Alex Whittinger and Brandi Beasley, who are both averaging double digits, scoring 12.7 and 11.4 points per game.
APSU Storylines
First Time Foes
Austin Peay faces Illinois for the first time in program history. This is the third-straight game where the Govs will meet a team for the first time, previously December 5th against Northern Kentucky and December 9th against Western Illinois.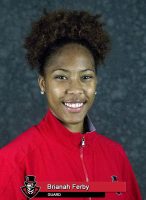 Bench Benefits
Freshman Brianah Ferby scored five points against Western Illinois and is averaging 10.9 points per game while pulling down 2.7 rebounds per game.
Double-Digits
Three Governors are averaging double-digits through the first nine games: Gregory (12.3), Brianah Ferby (10.9) and Baker (10.4).
Winning Streak
The Govs seven-game winning streak, snapped against Western Illinois, was the longest for Austin Peay since the 2003-04 season.
Follow APSU Women's Basketball
Be sure to follow all the Austin Peay women's basketball action at LetsGoPeay.com and the official Facebook page of Austin Peay Athletics. In addition, live play-by-play coverage can be found on Twitter (@AustinPeayWBB) and live video can be found at fightingillini.com/watch.