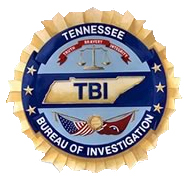 Nashville, TN – Special Agents from the Tennessee Bureau of Investigation have arrested and charged a Castalian Springs man accused of pointing a firearm at sheriff's deputies following a pursuit in October.
At the request of 18th District Attorney General Ray Whitley, TBI Agents began investigating the October 24th incident in Bethpage. During the course of the investigation, Agents determined John Francis Kimball (DOB 1-28-88) led deputies from the Wilson County Sheriff's Office on a brief pursuit from Lebanon to a location on Whitson Road.
There, Kimball exited his vehicle, brandished a firearm, and pointed it in the direction of four deputies.
The situation further escalated when Kimball refused commands to drop his weapon and deputies fired upon him, hitting and injuring him.
Today, after being discharged from medical treatment, a TBI Agent arrested Kimball and charged him with four counts of Aggravated Assault, one count of Evading Arrest, and one count of Reckless Driving. Authorities subsequently booked him into the Sumner County Jail on $250,000 bond.