Tennessee Athletics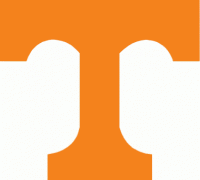 Knoxville, TN – After a hard-fought battle, the 20th-ranked Tennessee men's basketball team came up short against No. 7 North Carolina, 78-73, before a sold-out crowd of 21,678 at Thompson-Boling Arena Sunday.

The Volunteers led for 37:10 of the contest, but a late 11-3 scoring run pushed the defending national champion Tar Heels to the win.

Grant Williams led five Vols in double-figure scoring with 15 points. James Daniel finished with 15, Jordan Bowden had 12 and Admiral Schofield and Jordan Bone chipped in 10 points each.
After a turnover with 1:25 left, Schofield hustled to force a crucial turnover on the inbounds play by UNC. Tennessee took possession, and Williams got the ball near the free-throw line and drove to the paint for a basket with 1:09 left to give UT a 70-67 lead.

North Carolina responded by getting to the foul line, converting both free throws and then forcing a UT turnover on the ensuing inbounds attempt. Kenny Williams dropped a massive 3-pointer for the Tar Heels with 32.7 seconds left to give UNC a 72-70 advantage.

The Vols struggled to find a basket in the second half, shooting just 30 percent (11-36) from the floor. Jordan Bowden hit a three to with six seconds remaining to make it a one-possession game, but North Carolina drained a pair of free throws in the final moments to put the game away.

Both teams shot the lights out to begin the game. At the under-12 media timeout (10:16), North Carolina was shooting 60 percent (9-15) from the field, while Tennessee shot 56 percent (9-16) to make it a 22-21 game in favor of UT. Out of the break, the Volunteers used a 12-4 run behind a trio of baskets by Williams to extend their lead.

The Vols had active hands on defense in the opening half, nabbing six steals and forcing 12 turnovers that led to 15 points. Tennessee went into halftime with a 38-32 lead.

Daniel paced UT in the first 20 minutes, coming off the bench to post 11 points on 3-of-4 shooting in 11 minutes of action. Bone also scored in the double-digits, entering the break with 10 points.

Sharing the Ball
Tennessee has had 10 or more assists in each game this season, and they recorded 11 tonight.

Crashing the Boards
The 18 offensive rebounds by the Vols are the most allowed by UNC this season.

Great Defense
The Vols forced 16 North Carolina turnovers and scored 19 points off those miscues.
Hot First Half
Tennessee has scored 30 or more points in the first half of all games this season and scored 38 in the first half today.
Next Up for UT Men's Basketball
Tennessee will stay home to welcome Furman to Thompson-Boling Arena Wednesday, December 20th, at 8:00pm CT (SEC Network).
Sections
Sports
Topics
Admiral Schofield, Furman, Grant Williams, Jordan Bone, Jordan Bowden, Knoxville TN, North Carolina, SEC, SEC Network, Southeastern Conference, Tar Heels, Tennessee, Tennessee Vols, Thompson-Boling Arena, UNC, UT, UT Basketball, UT Men's Basketball, UT Vols, Vols, Volunteers