Tennessee Athletics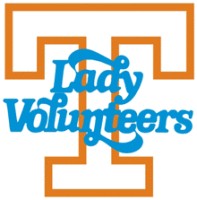 Stanford, CA – Senior Jaime Nared posted a 28-point effort to lead the No. 7 Lady Vols to an 83-71 victory on the road against No. 18 Stanford (6-6). The win improved Tennessee to 12-0 on the season and broke a five-game Tennessee losing streak at Maples Pavilion dating back to December 4th, 2005. That season also marked the last time UT opened a season with 12 straight wins.

Senior Mercedes Russell contributed a double-double with 11 points and 10 rebounds on the night, while freshman Evina Westbrook posted a career high of 17 points. In addition to a season-high 28 points, Nared also posted a career-best seven steals.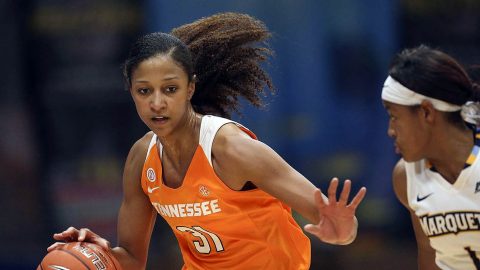 Brittany McPhee was Stanford's leading scorer and the only Cardinal in double digits, notching 27 points on the night.

The Lady Vols got off to a cold start, going 0-of-5 from the field before Rennia Davis ended the drought at the 6:20 mark. Tennessee claimed its first lead of the game 20 seconds later, going up 6-4 off an Evina Westbrook layup. Westbrook went on to shoot 4-of-5 from the field and 2-of-2 from the free throw line, finishing the quarter with 10 points to help propel Tennessee to a 23-14 lead by the end of the period.

McPhee added eight points for Stanford in the opening minutes of the second quarter, cutting Tennessee's lead to four with 5:09 to go in the half. Nared answered, sinking a 12-foot jumper before dishing out an assist to Russell on the following play to put the lead back at eight. Tennessee closed out the quarter with a 10-0 run to take a 46-30 lead into the locker room.

The Lady Vols struggled with fouls in the third quarter with Russell, Davis and Westbrook all picking up their third one before the four-minute mark. Nared contributed seven points in the quarter, and Tennessee took a 62-47 lead into the final period.

Stanford opened the fourth quarter with an 8-4 run to trim the lead to eleven with 6:30 to go in the game. Davis ended a nearly four-minute field goal drought for Tennessee, knocking down a jumper to make the score 68-55 with 6:11 to go. The Cardinal again mounted a run, going on a 7-0 spree to cut the lead to 68-62 with just over three minutes to play. Tennessee answered, hitting 15-of-16 free throws in the final 2:15 to win 83-71.
Up Next for UT Women's Basketball
Tennessee will begin their SEC schedule on the road against Kentucky, tipping off at 11:00am CT on Sunday, December 31st. The game will be televised on the SEC Network.