#21 Tennessee at Wake Forest
Saturday, December 23rd, 2017 | 11:30am CT
Winston-Salem, NC | Lawrence Joel Veterans Memorial Coliseum | TV: ESPN2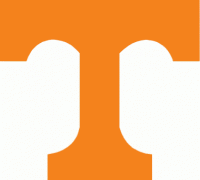 Winston-Salem, NC – The 21st-ranked Tennessee Volunteers hit the road again this weekend to face off against another ACC foe in Wake Forest at Lawrence Joel Veterans Memorial Coliseum. The game will tip at 12:30pm and will be televised live on ESPN2 and streamed online via WatchESPN.
Tennessee (8-2) enters the matchup with a pair of victories over teams from the ACC (NC State, 67-58, and Georgia Tech, 77-70) already this season. UT fell to No. 7 North Carolina in a hard-fought battle in Thompson-Boling Arena last Sunday, marking the Vols' first home loss of the year. On Wednesday, Tennessee bounced back to hold off a Furman team riding a five-game winning streak, 66-61.
Wake Forest (7-4) returns 11 of 16 players from last year's roster that made the NCAA Tournament, including two starters in Bryant Crawford and Keyshawn Woods.
The Demon Deacons enter the contest on a six-game winning streak and are playing their best ball of the season. Over the streak, WF is averaging 86.0 ppg while holding its opponents to 69.6 ppg.
After the game, the Vols begin conference play with a trip to Arkansas the following weekend before hosting Auburn and Kentucky in back-to-back home games at Thompson-Boling Arena.
The Series
Overall: UT leads, 8-2
In Knoxville: UT leads, 6-0
In Winston-Salem: Tied, 1-1
Neutral Sites: Tied, 1-1
Current Streak: UT has won three straight
Last Meeting: UT won, 82-63, in the Bahamas, 11/30/13
Rick Barnes vs. Wake Forest: 4-9
Rick Barnes vs. Danny Manning: No meetings
Right Now
Wake Forest is UT's fourth ACC opponent in the last 30 days. This is the seventh ACC game the Vols have played in two-plus seasons under Rick Barnes.
The Vols are rated No. 12 in the NCAA and ESPN InsideRPI, with the nation's 10th-rated SOS. Tennessee's two losses this season have come at the hands of the last two national champions.
A Win Would
Improve UT's all-time record against current members of the ACC to 109-99
Ensure that the Vols enter SEC play with two or fewer losses for the first time since 2009-10
Give the Vols a 2-0 record in true road games this season (both at ACC venues)
Be UT's fourth victory away from home over a Power Five opponent (fifth if you count the exhibition win at Clemson)
About Wake Forest
Head coach Danny Manning is in his third season with the Demon Deacons.
Last season, All-American and first team All-ACC performer John Collins (19.2 ppg, 9.8 rpg) led the Deacs to their first NCAA Tournament appearance since the 2009-10 season. Collins chose to enter the NBA Draft after the season and was selected 19th overall by the Atlanta Hawks.
Despite the loss of its star player, Wake Forest returns 11 of 16 players from last year's roster, including two starters. Junior guard Bryant Crawford (16.2 ppg, 5.5 apg, 3.8 rpg) started all 33 games for the Deacs and led the team in assists and steals last year. Redshirt junior guard Keyshawn Woods (12.5 ppg, 4.2 rpg, 3.5 apg) is the other returning starter.
Crawford has picked up where he finished last season, averaging 16.4 ppg, 4.9 apg, 2.7 rpg and 2.0 spg. He excels at drawing fouls and getting to the charity stripe, where he's converting on 92 percent (58-of-63) of his attempts.
Junior center Doral Moore, who had only one start in his career entering the season, has started every game for Wake and is reaching his potential as a top-100 prospect out of high school. So far, he's posting 11.1 ppg on an impressive 85 percent (52-of-61) shooting from the floor. He is the team-leader in rebounds (7.9) and blocks (2.0) per game.
Wake Forest enters the contest riding a six-game winning streak and is playing its best ball of the season. Over the streak, WF is averaging 86.0 ppg while holding its opponents to 69.6 ppg.
Little Ricky from Hickory
A native of Hickory, North Carolina, Rick Barnes has lined Tennessee's schedule with several opponents located in his home state over the last two-plus seasons. Saturday's Wake Forest clash is UT's seventh game against a North Carolina-based school during the Barnes era. The Vols are 4-2 vs. teams from his native state.
Last Meeting with Wake Forest
Tennessee throttled Wake Forest, 82-63, on November 30th, 2013, in the fifth-place game at the 2013 Battle 4 Atlantis in Paradise Island, Bahamas.
Playing their third game in three days, the Vols were led by eventual NBA Draft pick Jarnell Stokes, who totaled 21 points, 10 rebounds, three assists and two steals. It was his third double-double of the tournament.
Freshman Darius Thompson had the best game of what would end up being a brief, one-year career (he transferred to Virginia following the season), making 9-of-9 shots at the free-throw line en route to a season-high 16 points. He also had three assists.
Tennessee led by as many as 28 points in the second half.
Tennessee led 43-32 at halftime. UT shot 53.2 percent in the game and outscored the Demon Deacons 40-26 in the paint. The Vols received 29 points off the bench.
Wake Forest was led by Codi Miller-McIntyre and Travis McKie, who scored 17 and 15, respectively.
First-Half Defense Stifling
Through its first 10 games, UT has held opponents to an average 25.6 points during the first half. Tennessee's average lead at halftime this season is 14.1 points, and the Big Orange have yet to trail at the break all season (one tie).
J-Bird reaches 2K Milestone
Graduate transfer James Daniel III is Division I's active career scoring leader, and on December 20th vs. Furman (his 100th career game played), he eclipsed the 2,000 career point milestone. He now has 2,006 total collegiate points.
90 of those games, and 1,933 of those points, were scored during Daniel's standout career at Howard University.