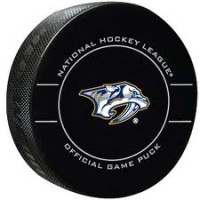 Nashville, TN – The Nashville Predators dropped their second straight game, losing to the Carolina Hurricanes, 4-1, after Carolina scored 4 goals in the first 6:30 of the game.
Nashville goalie Pekka Rinne was sent packing and Juuse Saros stymied the Hurricanes the rest of the way.
But the Predators just couldn't recover from the opening onslaught.
Derek Ryan scored for Carolina just 40 seconds into the game, on a power play.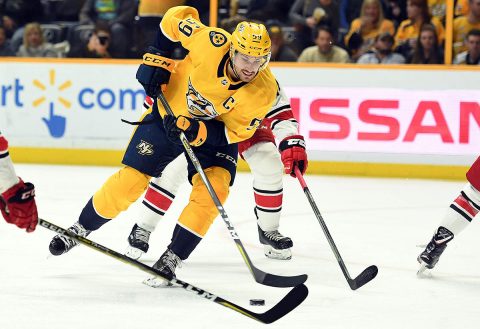 Elias Lindholm made it 2-0 at 3:11, Noah Hanifin made it 3-0 at 4:47 and then Victor Rask scored the final tally for the Hurricanes at 6:29.
That was the end of Rinne's night.
Kevin Fiala scored the lone Predators goal at 15:33, but that would be the end of the Nashville scoring. It would be Fiala's tenth goal of season.
Nashville was without the services of Craig Smith who was listed as having a lower body injury.
The Predators and the hyped up Bridgestone crowd seemed stunned at the opening minutes of the game and neither would recover the rest of the night.
Carolina kept the pressure on Nashville, squashing any momentum and keeping the raucus "Smashville" crowd out of the contest.
Carolina has won four of their last five games.
Nashville travels to Dallas for a weekend match-up.