#7 Tennessee at Kentucky
Sunday, December 31st, 2017 | 11:02am CT
Lexington, KY | Rupp Arena | TV: SEC Network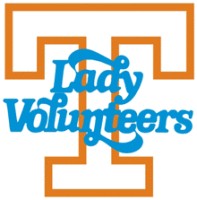 Lexington, KY – No. 7/7 Tennessee (12-0) opens SEC play on the road, facing Kentucky (8-6) at Rupp Arena in Lexington on Sunday. Tip-off is slated for 11:02am CT.
This will mark UT's third straight road affair, with the Big Orange winning at Long Beach State (90-61) and at #18/24 Stanford (83-71) on December 17th and 21st, respectively.
The Lady Vols will be aiming to go 13-0 for only the fifth occasion in school history and for the first time during the Holly Warlick era.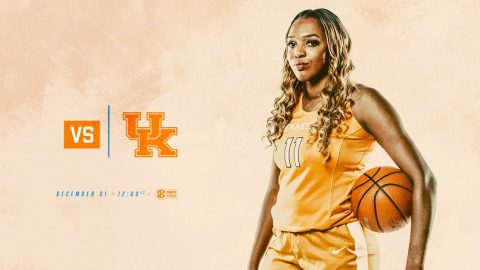 Kentucky enters Sunday's match-up at 8-6 after dropping a 62-57 decision to Middle Tennessee in Murfreesboro on Thursday night.
The Wildcats have lost five straight and six of their last eight after opening the year 6-0.
Pam Ward (play-by-play) and Gail Goestenkors (analyst) will describe the action for the Tennessee-Kentucky television broadcast on the SEC Network.
Mickey Dearstone is handling the call for IMG College/Lady Vol Network radio/online broadcasts for the 19th season. A link to the live audio stream can be found on each game's Hoops Central page or the Lady Vol schedule on UTSports.com.
Air time for games on the Lady Vol Radio Network generally occurs 30 minutes prior to tip-off.
The Lady Vols In SEC Openers
Tennessee is 29-6 all-time in SEC openers, including 16-3 at home and 13-3 on the road.
UT has won three straight SEC openers and has triumphed in its last 10 league lid-lifters that were played on the road.
The Lady Vols are 31-4 all-time in the first SEC game that is played at home during a season and 27-8 in the first one on the road.
Tennessee and Kentucky are meeting for the fourth time in an SEC opener, with UT winning the previous meetings (all three in Knoxville) on January 11th, 1987 (76-64), January 8th, 2009 (69-64) and January 1st, 2017 (72-65).
The Lady Vols are 4-1 in SEC openers under Holly Warlick, including 2-1 at home and 2-0 on the road.
#12/13 UT won at #18/15 South Carolina in the first SEC opener for Warlick, 73-53, on Jan. 3, 2013.
#5/5 UT lost at home to #16/16 LSU (80-77) on January 2nd, 2014, #8/9 Tennessee won at home over Missouri, 63-53, on January 2nd, 2015; #12/11 UT took down #20/RV Missouri in Columbia, 71-55, on January 4th, 2016; and the unranked Lady Vols beat #17/23 Kentucky in Knoxville, 72-65, on January 1st, 2017.
Tennessee In SEC Play
UT is 377-64 in SEC regular-season games through 2016-17, winning 18 championships and capturing 17 SEC tourney titles.
During the Holly Warlick era, Tennessee is 60-20 in league games, making Warlick the top-ranked active SEC coach in terms of winning percentage in league play at .750.
South Carolina's Dawn Staley is the next coach behind Warlick at .678 (97-46), followed by UK's Matthew Mitchell at .658 (102-53).
In only her sixth year as a head coach, Warlick already ranks fourth in total league wins among active SEC coaches and has won regular season titles in 2013 and 2015, and a tourney crown in 2014.
Warlick's record stands 80-26 in non-conference games.
Playing On New Year's Eve
Tennessee is 3-0 in games played on New Year's Eve, winning all three of those games on the road.
This is the second SEC game UT has played on December 31st, with the #1/1 Lady Vols edging #8/9 Vandy on New Year's Eve 1994 in the first NYE appearance for the Big Orange.
No. 1/1 UT beat No. 12/12 Notre Dame, 62-51, on 12/31/05 in the most recent NYE tilt.
The other NYE match-up came on 12/31/95, when #5/4 UT beat unranked Memphis, 84-63.
Tennessee Reset
At 12-0, the Lady Vols are in the midst of their longest winning streak since reeling off 25 in a row from December 18th, 2010 to March 28th, 2011.
UT is one of only six undefeated teams remaining in NCAA Division I basketball. The other squads are Ball State, Connecticut, Louisville, Mississippi State and West Virginia.
On December 21st, the Lady Vols beat the #18/24 Cardinal, 83-71, and halted a five-game, 10-year losing skid at Stanford's Maples Pavilion that began on December 22nd, 2007 (L, 73-69 OT).
On December 10th, UT got its biggest home win since beating (then) No. 3/2 Stanford on December 19th, 2010, as the Lady Vols outlasted No. 2/4 Texas, 82-75.
The Big Orange women have won 10 of 12 games by double-digit margins, including by 43 vs. Central Arkansas and 53 vs. Alabama State, 62 vs. Troy and 29 vs. Long Beach State in four of their last six games.
They've scored 100 or more points three times in a season for the first time since doing so in 2010-11. UT hasn't had more than three 100+ games in a campaign since hitting that mark four times in 2000-01. The Big Orange record for 100-point efforts in a year is seven in 1987-88.
Holly Warlick has started the same five players every game thus far. That quintet includes Jaime Nared and Rennia Davis at the forward positions, Mercedes Russell at center and Evina Westbrook and Meme Jackson at guard.
It's the longest Tennessee has opened a season with the same starting five through 12 games since at least the 1977-78 season. Box scores that season and prior do not indicate who started.
In modern Lady Vol history, the previous long streak for the same starting five reached 11 games in 2007-08, when Pat Summitt chose the same lineup of Candace Parker, Angie Bjorklund, Nicky Anosike, Shannon Bobbitt and Alexis Hornbuckle to report for the opening tip. UT went 10-1 in that span and went on to win the NCAA title with a 34-3 record and the SEC title with a 14-0 mark. In game 12, in the team's visit to Chicago, Parker missed curfew and didn't get the starting nod vs. DePaul on January 2nd, 2008.
UT has four players averaging double figures in scoring, including seniors
Jaime Nared
(17.9) and
Mercedes Russell
(16.4), and freshmen
Anastasia Hayes
(12.3) and
Rennia Davis
(12.0).
Nared's current average is the highest by a Lady Vol since Candace Parker put up 21.3 in 2007-08.
Russell and Nared have led Tennessee in scoring five times each, while Hayes has done so twice, and Davis and Meme Jackson once each.
Russell has scored in double figures in every game, while Hayes and Nared have done so 10 times and Davis has hit 10 or more in seven games.
Holly Warlick's squad has led at the half of all 12 games, including a double-digit margin in nine of those.
Tennessee has outscored its opponents in the points-in-the-paint category in 10 of 12 games, averaging a 44.0 to 30.0 difference.
Tennessee has allowed only one opponent this season to shoot better than 40 percent (Marquette, .437, fourth game).
The Lady Vols bested their foes in second chance points nine times and tied another time. UT averages 16.1 second chance points, while its opponents tally 10.9.
UT had an 18-0 fast break points edge vs. Long Beach State and a 12-4 margin vs. Stanford, improving the team's season edge to 15.4 to 7.4 per game.
Yep, We're A Basketball School
Tennessee is one of only seven schools to currently have its men's and women's basketball programs ranked in the AP 25, with the Lady Vols at No. 7 and the Vols at No. 19.
Other schools and their women's/men's rankings include: Baylor (6/18), West Virginia (9/7), Florida State (13/24), Duke (14/4), Villanova (18/1) and Texas A&M (22/5).
Best Starts
Tennessee has recorded its best start since 2005-06 and has one of the top five opening efforts in school history.
1997-98: 39-0 (NCAA Champs/SEC Champs)
2005-06: 18-0 (Elite Eight/SEC Runner-up)
1994-95: 16-0 (NCAA Runner-up/SEC Champs)
1993-94: 14-0 (Sweet 16/SEC Champs)
2017-18: 12-0 (TBD)
Streak Busters
Tennessee has put an end to some negative streaks this season and last, as the Lady Vols elevate themselves back into the national conversation.
The Lady Vols ended a three-game skid vs. Texas this season with a home victory over the No. 2/4 ranked Longhorns.
UT ended a five-game venue losing skid at Stanford's Maples Pavilion, winning there for the first time since December 4th, 2005, with an 83-71 defeat of the No. 18/24 Cardinal on December 21st.
Last season, UT ended a six-game losing streak in the Notre Dame series, defeating the #6/6 Fighting Irish in Knoxville.
UT has a three-game road losing skid at Notre Dame it will have an opportunity to end on January 18th.
The Lady Vols brought an end to two more bad jags a year ago, ending three-game dry spells vs. #3/2 Mississippi State and #4/4 South Carolina, both on the road.
UT Statistical Nuggets
Tennessee ranks No. 3 nationally and leads the SEC, pulling down 49.9 rebounds per game, with Jaime Nared (8.9), Mercedes Russell (8.8) and Rennia Davis (8.2) setting the tone.
As a note, UT's school record for season rebound average is 46.9, set in 1992-93.
The team is No. 2 nationally in defensive rebounds per game, grabbing 35.
The Big Orange women have won the battle of the boards in every game but one (Stanford), forging a +12.2 advantage on the glass that ranks No. 9 nationally.
The squad from Rocky Top has shot a higher percentage than 11 of 12 opponents (not Marquette) and stands at 48.1 for the season. That rate ranks Tennessee No. 18 nationally and second in the SEC.
Mercedes Russell continues to shoot at an very high percentage, connecting on 63.3 percent of her shots (81 of 128). She ranks No. 12 nationally and third in the SEC with that number.
The Lady Vols are No. 1 in the NCAA in free throws attempted (339) and No. 1 in free throws made (240).
Anastasia Hayes ranks No. 9 in free throw attempts (89) and No. 16 in free throws made (65).
The Lady Vols are No. 11 in scoring margin (26.4) and No. 7 in scoring offense (88.3).
That per game average would rank fourth best in UT annals if the season ended today.
Tennessee ranks No. 4 in three-point field goal defense (.232).
The Lady Vols are shooting .481 from the field this season, ranking No. 18 nationally, and holding opponents to .339, which is 15th.
What Have You Done Lately?
Jaime Nared has averaged 20.7 points, 9.0 rebounds and 4.3 steals over her past three games. She has hit 27 of 32 free throws during that stretch for 84.4 percent.
Nared has scored 23 or more points in three of her last four contests.
Evina Westbrook has averaged 15.3 ppg., 3.3 apg. and 3.0 spg. over the last three games, hitting 48 percent from the field, 42 percent from the three-point arc (5 of 12) and 79 percent from the free throw line (11 of 14).
Westbrook has scored 15, 14 and 17 points during that span, her longest streak of double-figures scoring this season.
Mercedes Russell has three double-doubles in her last three games, averaging 13.3 points and 10.7 rebounds.
Reserve guard Anastasia Hayes has hit 60 percent of her field goal attempts (12-20) and 73 percent of free throws (11 of 15) over the past three outings.
Tennessee has outscored its opponents 73 to 31 at the free throw line, getting 49 more shots there the past three contests. (96-47). UT has hit at a 76 percent clip.
Meme Jackson is 5 of 10 from the three-point arc over her last three games and has recorded a team-low two turnovers during that time frame.
Tennessee Last Time Out (UT 83, Stanford 71)
Senior Jaime Nared posted a 28-point effort to lead the No. 7 Lady Vols to an 83-71 victory on the road against No. 18 Stanford (6-6) on December 21st.
The win improved Tennessee to 12-0 on the season and broke a five-game Tennessee losing streak at Maples Pavilion dating back to December 4th, 2005. That season also marked the last time UT opened a season with 12 straight wins.
Senior Mercedes Russell contributed a double-double with 11 points and 10 rebounds on the night, while freshman Evina Westbrook posted a career high of 17 points.
In addition to her season-high 28 points, Nared also posted a career-best seven steals, dished out five assists, pulled down three rebounds and blocked two shots.
Brittany McPhee was Stanford's leading scorer and the only Cardinal player in double digits, notching 27 points on the night.
Tennessee connected on 31 of 36 free throws for the game, salting the contest away in the fourth quarter by knocking down 19 of 20 attempts at the charity stripe.
The Series vs. Kentucky
UT enters this meeting with Kentucky holding a 54-11 all-time record in the series and has won five of the past six vs. UK.
The Lady Vols are 20-8 vs. Kentucky in games played in Lexington after dropping a 64-63 heartbreaker on January 25th, 2016 at Memorial Coliseum.
Kentucky holds a 1-0 edge in games played at Rupp Arena. The unranked Wildcats took down No. 1/3 UT, 66-63, on Jan. 26, 2006.
Holly Warlick was an assistant for UT at the time, and former Lady Vol aide Mickie DeMoss was head coach at Kentucky.
The Lady Vols own a 24-3 mark against UK in games played in Knoxville, with the Wildcats only winning on Rocky Top in 1983, 1985 and 2014.
Tennessee is 10-0 vs. Kentucky at neutral sites and 9-0 in postseason games.
UT is 3-1 in overtime games vs. Kentucky, including 3-0 in Lexington and 0-1 in Knoxville, with the last OT contest in the series coming in 1994.
Holly Warlick was 7-1 as a player vs. Kentucky from 1976-80, going 3-0 in Knoxville vs. the Wildcats, and she is 5-3 as head coach.
UT has faced only two other teams more times than the Wildcats – Vanderbilt in 78 meetings and Georgia in 66 games. UT-UK game 66 is Sunday.
Either Tennessee or Kentucky had taken turns winning four SEC regular season crowns until South Carolina won in 2014, with UT winning in 2013, 2011 and 2010 and UK prevailing in 2012. UT added another in 2015, tying with South Carolina, while the Gamecocks won outright the past two seasons.
From 2010-15, Tennessee, Kentucky or both were in the SEC Tournament title game.
Tennessee emerged victorious over Kentucky in the 2010 (70-62), 2011 (90-65) and 2014 (71-70) SEC Tournament championship games.
Kentucky's staff includes five members who previously spent time at Tennessee as players, staff members, students or all three.
Wildcats head coach Matthew Mitchell was on the Tennessee staff in 1999-2000 as a graduate assistant.
UK Associate Head Coach Kyra Elzy played at Tennessee from 1996-2001 and was an assistant coach and associate head coach at UT from 2012-16 in between stints working with Mitchell at Kentucky as an assistant coach and associate head coach (2008-12, 2016-present).
Kentucky assistant Niya Butts played at Tennessee from 1996-2000.
Amber Smith, who played at Kentucky from 2008-12 and was a graduate assistant in 2013-14 at Tennessee, is back at UK in a player development role.
Lin Dunn, who joined the UK staff prior to the 2016-17 season with a wealth of experience at the WNBA and collegiate levels, earned her master's degree from Tennessee in 1970 after completing her undergraduate work at UT-Martin.
Last Meeting Between UT & UK
Redshirt junior Diamond DeShields made a huge return to the hardwood in Tennessee's 72-65 win over No. 17/23 Kentucky last New Year's Day at Thompson-Boling Arena.
After missing the previous two games, DeShields scored 21 points on 50 percent (8-of-16) shooting to go along with four rebounds, two assists and a block. Fellow redshirt junior Mercedes Russell compiled another strong outing, scoring 22 points, grabbing nine boards and dishing out three assists with no turnovers in 38 minutes of duty.
Junior Jaime Nared scored in double digits for the 10th consecutive game, posting 18 points behind 5-of-10 shooting to go with five rebounds, two assists and a steal. She also was 5-of-6 from the charity stripe, making her last four within the final minutes of the game to ice Tennessee's fifth-straight win.
A trio of players led Kentucky (9-5, 0-1 SEC) in scoring. Taylor Murray finished with 23 points and six rebounds. Evelyn Akhator recorded the contest's only double-double, posting 11 points on 100 percent (5-of-5) shooting and 10 rebounds. Maci Morris finished with 15 points on the day.
The key story line for the second period was Tennessee's ability to hold preseason All-American Makayla Epps scoreless until 1:10 remaining in the first half, when she nailed a pair of free throws. She would finish the half with four points on 1-of-5 shooting. Russell fueled the Lady Vols, totaling 12 points and seven rebounds in the half. UT went into the intermission leading, 36-29.
Last Time At Rupp Arena
Kentucky and Tennessee are meeting in the first of three UK women's games being played this season at Rupp Arena in downtown Lexington. The Wildcat women's team usually plays at Memorial Coliseum on campus.
This will mark only the sixth time in program history and the first time since the 2007-08 season that the Wildcats have played three or more regular-season games inside Rupp Arena.
UK played five games at Rupp in 2007-08, four games in 2006-07 and 2005-06, three games in 2004-05 and three games in 1979-80. Kentucky played two regular-season games and one NCAA Tournament game in Rupp in 2015-16.
The Lady Vols and Wildcats last met in Rupp on January 26th, 2006, with unranked UK knocking off #1/3 Tennessee, 66-63, in front of a record crowd of 13,689 for the Big Blue's first win over UT since 1986.
After dropping a game at #2/2 Duke on January 23rd and following with a loss at Kentucky, the Lady Vols suffered their first back-to-back defeats in nine years.
Kentucky head coach Mickie DeMoss earned her biggest victory over her mentor, Pat Summitt, whom she had served as assistant coach for 18 years.
Kentucky Reset
The Wildcats started the season 6-0, but they have dropped six of their last eight and five straight games to fall to 8-6.
UK has not scored more than 64 points in its last five games.
Junior guard Maci Morris leads the Cats at 16.0 ppg. per game, draining 34 of 69 threes for 49.3 percent accuracy.
Also scoring in double figures are junior guard Taylor Murray (10.9) and freshman forward Tatyana Wyatt (10.4), who comes off the bench.
Kentucky hosted Cal on December 21st, and the Cats fell to the #20/25 Golden Bears by only 10, 62-52.
Matthew Mitchell's squad continues to play its traditional tough defense, allowing only 62.1 points per game, with only #6/6 Baylor (90) and #3/4 Louisville (87) tallying more than 70 points vs. the Cats.
UK Last TIme Out (MTSU 62, UK 57)
Maci Morris scored 13 points and Alyssa Rice added 11 points and eight rebounds, but the Kentucky women's basketball team fell to Middle Tennessee (8-5) 62-57 on Thursday night at the Murphy Center in Murfreesboro.
Kentucky (8-6) hit 11 of 20 shots in the first half, but the Wildcats connected on just eight of 28 shots after the break. Kentucky hit just four of its 17 shots from behind the arc in the game, while Middle Tennessee connected on seven of 17.
In the second period, the Blue Raiders cut Kentucky's lead to 16-14, but the Wildcats went on a quick 7-0 run, sparked by four points from Tatyana Wyatt, to make it 23-14 with 5:32 left in the half. Middle Tennessee would cut the lead to 23-17 before Kentucky finished the half on a 9-3 run, capped by a Jaida Roper three ball, to lead 32-20 at the break.
The Wildcats held the advantage in bench points (18-10) and points in the paint (20-18). But the Wildcats lost the battle of the boards 34-26.