#7 Tennessee vs. Vanderbilt
Sunday, January 7th, 2018 | 11:02am CT
Knoxville, TN | Thompson-Boling Arena | TV: SEC Network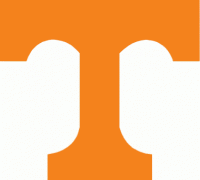 Knoxville, TN – No. 7/7 Tennessee (14-0, 2-0 SEC) closes out a two-game home stand with an in-state rivalry match-up against Vanderbilt (4-12, 0-2 SEC) at 11:02am CT on Sunday, January 7th, 2018 at Thompson-Boling Arena.
The Lady Vols and Commodores will meet for the 79th time overall and the 33rd time in Knoxville during the series.
Tennessee will be aiming to go 15-0 for only the fourth occasion in school history and for the first time during the Holly Warlick era. The last time Tennessee began a season 15-0, the Lady Vols extended the streak to 18 games before finally falling during the 2005-06 season en route to a 31-5 overall record and an Elite Eight finish.
UT also will attempt to extend its home winning streak to 11 games, beginning the successful spree here with wins over Arkansas and Florida to close out the 2016-17 home slate.
The Lady Vols had to overcome a four-point deficit with 4:26 to go Thursday night to stay unbeaten, holding off upset-minded Auburn, 70-59, in Knoxville.
Vanderbilt comes to town on the heels of an 81-52 home loss to Florida on Thursday evening. The Commodores have lost two straight and six of their last eight. After opening 0-4, VU had rallied to win three of five before hitting the current rough patch.
Broadcast Information
Tiffany Greene (play-by-play) and LaChina Robinson (analyst) will describe the action for the Tennessee-Vanderbilt TV broadcast on the SEC Network.
Mickey Dearstone is handling the call for IMG College/Lady Vol Network radio/online broadcasts for the 19th season. A link to the live audio stream can be found on each game's Hoops Central page or the Lady Vol schedule on UTSports.com.
Air time for games on the Lady Vol Radio Network generally occurs 30 minutes prior to tip-off.
Game Promotions/Information
Every Sunday home game is Kids' Day at Thompson-Boling Arena. Check out the fun at Kids' Corner at Gate F!
This Sunday, the first 500 youth 12 & under receive a free Lady Vol replica jersey!
Postgame autographs with Jaime Nared will take place near section 116 on the concourse.
Postgame lay-ups for kids every Sunday home game!
High-five tunnel for the first 50 kids every game! Pick-up a wristband for the tunnel at section 113 on the concourse.
Free parking & shuttle service from UT's Ag Campus.
Coming Up On The Schedule
After the Vandy match-up the Lady Vols begin what appears to be their most grueling stretch of the season, facing four Top 20 teams (three of them ranked in the top five) in 11 days.
At #19/19 Texas A&M (Jan. 11th, 6 p.m. CT)
At #4/5 South Carolina (Jan. 14th, 1 p.m. ET)
At #2/2 Notre Dame (Jan. 18th, 7 p.m. ET)
Home vs. #5/3 Mississippi State (Jan. 21st, 3 p.m. ET)
Tennessee In SEC Play
UT is 379-64 in SEC regular-season games through the Auburn game, winning 18 championships and capturing 17 SEC tourney titles.
During the Holly Warlick era, Tennessee is 62-20 in league games, making Warlick the top-ranked active SEC coach in terms of winning percentage in league play at .756 among coaches with at least one season at a school.
South Carolina's Dawn Staley is the next coach behind Warlick at .688 (99-45), followed by UK's Matthew Mitchell at .642 (102-57).
In only her sixth year as a head coach, Warlick already ranks fourth in total league wins among active SEC coaches and has won regular season titles in 2013 and 2015, and a tourney crown in 2014.
Warlick's record stands 80-26 in non-conference games.
Home Sweet Home
This is the 31st season that the Tennessee women's and men's basketball teams have called Thompson-Boling Arena home, and the Lady Vols own a 436-35 mark (.926) in the venue.
UT is 83-12 (.874) there during Holly Warlick's sixth season at the helm and has won 10 straight at T-BA, dating back to last season.
The Lady Vols have a 589-59 (.909) home record in contests played at Thompson-Boling Arena, Stokely Athletics Center and Alumni Gym.
UT finished 13-3 at home in 2016-17.
Capacity at Thompson-Boling Arena is 21,678.
UT has led the nation in attendance 19 times in the past 26 years, finishing second the past three years after an 11-season run at No. 1.
Tennessee ranked second in the nation in home attendance last season with an average of 9,184 through 16 dates and currently ranks fourth at 8,132 per contest behind South Carolina (12,825), UConn (11,514) and Iowa State (9,732).
Tennessee Reset
At 14-0, the Lady Vols are in the midst of their longest winning streak since reeling off 25 in a row from December 18th, 2010, to March 28th, 2011.
UT is one of only four undefeated teams remaining in NCAA Division I basketball. The other squads are Connecticut, Louisville and Mississippi State.
Tennessee is one of only four SEC schools remaining unbeaten in league play. That list also includes LSU, Mississippi State and South Carolina.
The Big Orange women have won 12 of 14 games by double-digit margins, including the first two SEC contests. The largest victory margins include 43 vs. Central Arkansas , 53 vs. Alabama State, 62 vs. Troy, and 29 vs. Long Beach State.
Tennessee opened league play with a 14-point win at Kentucky, UT's biggest margin of victory over the Cats in Lexington since 2008, and then beat Auburn by 11, 70-59.
UT has led every game this season at the half except for a tie vs. Auburn (30-30) and has owned a double-digit advantage at the intermission in 10 of 14 contests (Wichita State, Marquette, Texas and Auburn are the exceptions).
The Lady Vols have allowed only two opponents to score more than 71 points (Marquette – 99, Texas – 75) and a have allowed only one team to shoot better than 40 percent from the field (Marquette, .437).
They've scored 100 or more points three times in a season for the first time since doing so in 2010-11. UT hasn't had more than three 100+ games in a campaign since hitting that mark four times in 2000-01. The Big Orange record for 100-point efforts in a year is seven in 1987-88.
Holly Warlick has started the same five players every game thus far. That quintet includes Jaime Nared and Rennia Davis at the forward positions, Mercedes Russell at center and Evina Westbrook and Meme Jackson at guard.
It's the longest Tennessee has opened a season with the same starting five since at least the 1977-78 season. Box scores that season and prior do not indicate who started.
In Lady Vol history, the previous long streak for the same starting five reached 11 games in 2007-08, when Pat Summitt chose the same lineup of Candace Parker, Angie Bjorklund, Nicky Anosike, Shannon Bobbitt and Alexis Hornbuckle to report for the opening tip.
UT went 10-1 in that span and went on to win the NCAA title with a 34-3 record and the SEC title with a 14-0 mark. In game 12, in the team's visit to Chicago, Parker missed curfew and didn't get the starting nod vs. DePaul on January 2nd, 2008.
UT has five players averaging double figures in scoring, including seniors Jaime Nared (17.5) and Mercedes Russell (15.9), and freshmen Anastasia Hayes (11.5), Rennia Davis (11.3) and Evina Westbrook (10.4).
Jaime Nared has led UT in scoring six times, followed by Russell (5), Hayes (2), and Davis, Meme Jackson and Evina Westbrook (1).
Russell has scored in double figures 14 times, followed by Nared (12), Hayes (10), Davis (7), Westbrook (7), Jackson (4), Green (2) and Dunbar (1).
Tennessee has outscored its opponents in the points-in-the-paint category in 11 of 14 games, averaging a 42.0 to 29.6 difference.
The Lady Vols bested their foes in second chance points 11 times and tied another time. UT averages 15.3 second chance points, while its opponents tally 10.1.
What Have You Done For Me Lately?
Evina Westbrook is UT's leading scorer in SEC play, averaging 17.5 ppg. while shooting .667 (12-18) on FGs, .636 (7-11) on 3FGs and .800 (4-5) on FTs.
The Lady Vols are holding SEC opponents to only 54.0 points per contest and a .310 field goal percentage.
Tennessee has increased its free throw percentage to .791 in SEC play connecting on 34 of 43 attempts.
Jaime Nared (10.5) and Rennia Davis (10.0) are averaging double figures in rebounds in league action.
Nared has hit 14 of 15 free throws (.933) vs. SEC opponents.
Mercedes Russell is averaging 4.0 blocks in SEC play.
Best Starts
Tennessee has recorded its best start since 2005-06 and has one of the top five opening efforts in school history.
1997-98: 39-0 (NCAA Champs/SEC Champs)
2005-06: 18-0 (Elite Eight/SEC Runner-up)
1994-95: 16-0 (NCAA Runner-up/SEC Champs)
2017-18: 14-0 (TBD)
1993-94: 14-0 (Sweet 16/SEC Champs)
If The Season Ended Today
Tennessee's rebound average (49.5) would rank No. 1 Lady Vol history. UT's scoring average (85.2) would rank No. 4 mark in school history.
The Lady Vols' points allowed (60.8) would rate 13th-best all-time at UT.
Among all-time UT freshmen, Evina Westbrook (4.7) and Anastasia Hayes (3.6) would rank No. 2 and No. 5 in assists, while Rennia Davis (8.4) would rate No. 3 in rebounding.
Among all-time UT seniors, Jaime Nared (17.5) would rank No. 7 in scoring, while Nared (9.1) and Mercedes Russell (8.5) would stand No. 6 and 10 in rebounding.
These all-time statistical rankings are listed on page 167-169 of the media guide.
Tennessee Notes vs. Vanderbilt
Tennessee holds a 69-9 all-time record vs. Vanderbilt, dating back to January 18th, 1976.
The UT women are 240-60-1 all-time vs. four-year college teams from the Volunteer State.
The Lady Vols are a perfect 32-0 in Knoxville, 27-7 vs. the Commodores in Nashville, and 10-2 at neutral sites, with the latter being all postseason contests.
In the last 11 meetings in Nashville, Tennessee has an 8-3 record vs. Vandy, but has won three straight and four of its last five at Memorial Gymnasium.
These squads have been to overtime on one occasion, with Tennessee seizing a 92-79 decision in Nashville on January 19th, 1997.
Holly Warlick is 9-1 as head coach vs. Vanderbilt, including 5-0 in Knoxville and 4-1 in Nashville.
Tennessee is 7-1 during redshirt senior Mercedes Russell's time in Knoxville, while seniors Jaime Nared and Kortney Dunbar are 6-0 vs. the Commodores.
UT has held Vanderbilt to 63 points or fewer in the last seven meetings and to 64 or fewer in the last eight meetings in Knoxville.
In the 2014-15 and 2015-16 seasons, UT held the Commodores to 49, 49, 49 and 51 point totals.
The first of those games came in Memorial Gym in Nashville, as the #7/9 Lady Vols held off Vanderbilt, 57-49, on January 5th, 2015.
That 49-point total by Vandy was the lowest scored by the Commodores in Nashville in the UT series since VU tallied 27 in a 96-27 loss in the first meeting on January 18th, 1976.
UT's victorious 57-point sum in the 2015 meeting in Nashville, meanwhile, was the lowest ever by the Lady Vols in the series.
Warlick had a hand as a player in the #4 Lady Vols' 77-53 road victory over Vanderbilt on November 21st, 1979.
The senior point guard dished out a game-high 10 assists and added four points and a rebound with only one turnover in 27 minutes of action in her only career contest vs. the Commodores.
The Last Meeting Between UT & VU
After a dominating first half by the Lady Vols, an early attempt at a second half comeback by Vanderbilt was not enough, as Tennessee beat the Commodores, 91-63, on January 22nd, 2017, at Thompson-Boling Arena.
Four Lady Vols (12-7, 3-3 SEC) had double-digit scoring outings with Diamond DeShields leading the way with 23 points to go along with four rebounds, three assists and a steal. Alexa Middleton posted 19 points and seven assists, while Jaime Nared and Mercedes Russell had 17 and 15 points, respectively.
Erin Whalen and Marqu'es Webb led the Commodores with 13 points each on the night, but Vanderbilt (10-10, 0-7 SEC) struggled to find its rhythm, shooting 40-percent from the field.
Vandy Reset
The Commodores enter on a two-game losing streak, dropping their first two league games, and have suffered setbacks in six of their last eight contests.
VU has been outscored by an average of 83.0 to 58.5 and outrebounded 38.5 to 30.5 in SEC play.
Vanderbilt has struggled with turnovers as well, committing 50 in two SEC games while dishing out only 19 assists.
Chelsie Hall, who averages 14.4 points for the season, has elevated her play in SEC action, averaging 17.5 ppg. thus far.
Rachel Bell's effort has been consistent, averaging a team-leading 14.4 ppg. overall and 14.5 vs. SEC foes.
VU is coached by Stephanie White, who played at Purdue and who coached Lady Vol great Tamika Catchings while she was head coach of the Indian Fever.
Associate head coach Carolyn Peck, who played at Vanderbilt, was a member of Pat Summitt's Tennessee staff from 1993 to 1995, working alongside UT's (then assistant) Holly Warlick and current LSU assistant Mickie DeMoss.
Vanderbilt Last Time Out (UGA 81, VU 52)
Chelsie Hall led the way with 17 points – 11 coming in the second half – but Vanderbilt (4-12, 0-2 SEC) couldn't overcome turnovers as it dropped an 81-52 contest to Georgia (13-2, 1-1 SEC) on Thursday night in Memorial Gym in Nashville.
Rachel Bell added 10 points for the Commodores.
Georgia converted 28 VU miscues into 23 points off turnovers and scored 21 second change points after grabbing 15 offensive boards.
UGA jumped out to a 22-9 lead after the opening quarter and closed with a 21-9 spree in the fourth stanza. The Commodores were outscored only 19-16 in the second period and 19-18 in the third.
Tennessee Last TIme Out (UT 70, AU 59)
Senior Jaime Nared recorded a double-double with 19 points and 11 rebounds to lead No. 7/7 Tennessee to a 70-59 victory over Auburn (10-4, 1-1 SEC) on Thursday night at Thompson-Boling Arena. The win snapped a seven-game win streak for the Tigers and moved Tennessee to 14-0 for only the fifth time in school history.
Freshman Evina Westbrook chipped in a career-high 18 points and a game-high six assists, while senior Mercedes Russell added 10 points and four blocks on the night for Tennessee as the Lady Vols improved to 8-0 at home this season.
Daisa Alexander paced Auburn in scoring with 16 points, while Tiffany Lewis and Janiah McKay each added 10.
After a largely back-and-forth affair that included 16 lead changes, the Lady Vols (14-0, 2-0 SEC) ended the game on a 19-4 run, and overcome a season-high 28 turnovers to earn the win. With the victory, UT improves to 14-0 for the first time since the 2005-06 season when it won its first 18 games.
At this point, UT is one of only two teams to score 70 or more points on Auburn. The other was Va. Tech (72).