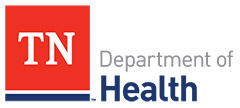 Nashville, TN – Buprenorphine is an important part of treatment for many with substance use disorder, and coupled with therapy and support it can save lives. However, Tennessee Department of Health data show an increase in deaths associated with buprenorphine when the drug is used with another respiratory depressant.
As organizations and individuals across Tennessee work to reduce the impact of the epidemic of drug overdoses in our state, TDH is raising awareness of risks associated with buprenorphine when combined with other drugs.
«Read the rest of this article»
APSU Sports Information

Brentwood, TN – After starting the Ohio Valley Conference schedule 4-0 for the first time since 2010-11, Austin Peay State University men's basketball team continued to reap rewards with Terry Taylor taking adidas® OVC Men's Basketball Freshman of the Week honors and senior Averyl Ugba picking up a share of the Newcomer of the Week honor.
«Read the rest of this article»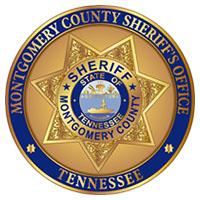 Clarksville, TN – Investigators with the Montgomery County Sheriff's Office have made four arrests in connection with a series of car-hopping incidents that occurred in late 2017.
One adult, James Pau-Andrews Adams, 19, and three juveniles, ages 14, 17, and 17 were arrested for stealing firearms, cash, jewelry, electronics, purses, wallets, clothing, credit cards, debit cards, social security cards, and drivers licenses out of unlocked vehicles.
«Read the rest of this article»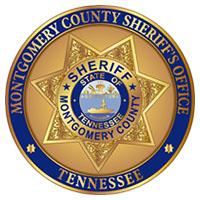 Clarksville, TN – The Montgomery County Sheriff's Office has partnered with Workforce Essentials to launch the High School Equivalency Test (HiSet) program for inmates in the Montgomery County Jail.
The HiSet program allows adults who left high school before graduation earn their general equivalency diploma. Participants take an initial assessment test, receive classroom instruction based on their academic needs, and complete a standardized exam.
«Read the rest of this article»
#24 Tennessee at Vanderbilt
Tuesday, January 9th, 2018 | 8:00pm CT
Nashville, TN | Memorial Gymnasium | TV: SEC Network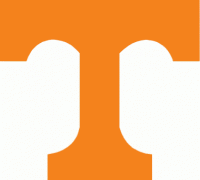 Nashville, TN – Coming off a huge win over Kentucky, the 24th-ranked Tennessee Volunteers will look to build off that momentum Tuesday night with a matchup against in-state rival Vanderbilt at Memorial Gymnasium. The game is a 8:00pm CT tip and will be televised on SEC Network and can be streamed online via WatchESPN.
The Vols (10-4, 1-2 SEC) came from behind to earn a much-needed 76-65 victory over the No. 17 Wildcats this weekend. Junior forward Admiral Schofield posted one of his most impressive performances since coming to Rocky Top with 20 points on 8-of-13 shooting, nine rebounds, four assists, a career-high four steals and a block.
«Read the rest of this article»

Clarksville, TN – On Sunday, January 7th, 2018, around 10:45am, Clarksville Police Officers responded to a shooting already occurred at 119 Bennett Drive.
When officers arrived, they found a man, in his 20s inside of an apartment. He was deceased and had sustained a gunshot wound. He was alone inside of the apartment when officers arrived.
«Read the rest of this article»
APSU Sports Information

Nashville, TN – A sweep of the distance events gave Austin Peay State University track and field a leg up at Sunday's Ed Temple Classic, hosted by Tennessee State at the Gentry Center.
Austin Peay's big winner on the day was sophomore Emmaculate Kiplagat, who dusted the field in the mile run with a 5:30.39 mark in the mile run, then returned for a win in the 3000m with an 11:05.82 mark.
«Read the rest of this article»
Residents South of the River Will Greatly Benefit from the Projects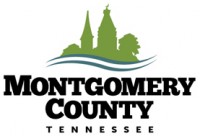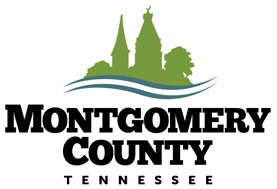 Montgomery County, TN – Tennessee Governor Bill Haslam's announcement to award IMPROVE Act funds for the widening of SR 149/13 will bring long awaited traffic relief for residents on the south side of the Cumberland River.
According to Transportation Director Stan Williams, of the Clarksville Metropolitan Planning Organization, traffic improvements to SR 48/13 and SR149 have been studied since 2000 when they were included in the adopted 2025 Long Range Transportation Plan.
«Read the rest of this article»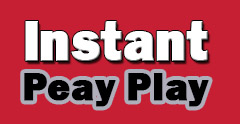 Clarksville, TN – Former Austin Peay State University baseball pitcher Jared Carkuff was part of an off-season trade, Jan. 6th that also included major league player Yangervis Solarte, with the former Govs right hander moving from the Toronto Blue Jays organization to the San Diego Padres minor league farm system.
Carkuff played at Austin Peay from 2013-16 and drafted in the 35th round of the MLB June Amateur Draft by the Blue Jays and who along with center fielder Edward Olivares were two minor league prospects picked up by the Padres for Solarte – who had 18 home runs and 64 RBI in 128 games for San Diego in 2017 playing mostly at second base, but can play all four infield positions.
«Read the rest of this article»
NASA Headquarters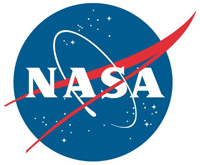 Washington, D.C. – Astronaut John Young, who walked on the Moon during Apollo 16 and commanded the first space shuttle mission, died Friday, January 5th, 2018, at the age of 87 from complications of pneumonia. Young began his impressive career at NASA in 1962, when he was selected from among hundreds of young pilots to join NASA's second astronaut class, known as the "New Nine."
"Today, NASA and the world have lost a pioneer," acting NASA Administrator Robert Lightfoot said in a statement. "Astronaut John Young's storied career spanned three generations of spaceflight; we will stand on his shoulders as we look toward the next human frontier.
«Read the rest of this article»