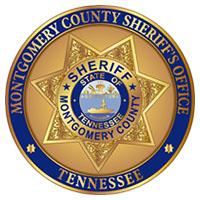 Clarksville, TN – Investigators with the Montgomery County Sheriff's Office have made four arrests in connection with a series of car-hopping incidents that occurred in late 2017.
One adult, James Pau-Andrews Adams, 19, and three juveniles, ages 14, 17, and 17 were arrested for stealing firearms, cash, jewelry, electronics, purses, wallets, clothing, credit cards, debit cards, social security cards, and drivers licenses out of unlocked vehicles.
Forty-nine warrants and juvenile petitions were issued in connection with these incidents.
Adams bond was set at $300,000.
The arrests were made after a joint effort between the Sheriff's Office and the Clarksville Police Department to solve numerous car-hopping incidents that occurred in the county and city.
Car-hopping is when a criminal walks a neighborhood at night checking for unlocked vehicles and steal its easily accessible contents.
No vehicles in these incidents showed signs of forced entry. The Sheriff's Office would like to remind citizens to always lock their vehicles and never leave valuables in plain sight.