Tennessee Athletics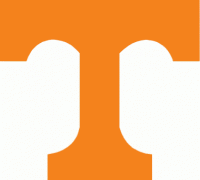 Nashville, TN – A career night by Grant Williams lifted the 24th-ranked Tennessee Volunteers to a 92-84 victory over in-state rival Vanderbilt at Memorial Gymnasium on Tuesday night.
Williams finished with a career-high 37 points on 12-of-20 shooting from the field to go along with seven rebounds, three blocks and a pair of assists. Admiral Schofield posted his second straight 20-point performance, tying his career-high with 22 points to go with a game-high nine rebounds.
UT's 92 points in Memorial Gym was the most ever scored by a Tennessee squad, assisted by 40 points in the paint to match Vanderbilt's hot shooting from beyond the arc.
Despite a 10-point deficit at the half, the Volunteers (11-4, 2-2 SEC) opened the second half by hitting 8-of-10 shots from the field and using a 10-0 run to give UT a 57-56 lead with 12:39 remaining.
After that, it was all Tennessee, as the Vols outscored the Commodores 57-39 in the second half to earn the road win. UT shot 57 percent (30-of-53) from the field to fuel its second double-digit comeback win away from home this season (other vs. Purdue).
The Dores were paced by freshman guard Saben Lee, who posted 21 points on 7-of-10 shooting in 32 minutes of action.
Vanderbilt (6-10, 1-3 SEC) had the hot hand early on, converting on seven consecutive field goals after starting 1-for-6 from the floor. However, the Vols' aggressive play getting to the basket evened things out to make it 18-18 at 11:19 in the first half.
Williams dominated the paint during the first period, dropping 17 points on 7-of-11 shooting to go along with three rebounds and a block. Schofield chipped in nine points and five boards of his own to help UT shoot 52 percent (13-of-25) from the floor.
Despite a strong start by Tennessee, Vanderbilt struggled to miss throughout the entire frame, connecting on 59 percent (17-of-29) of its shots from the field. The Commodores knocked down eight threes, including one at the buzzer to make it a 45-35 game at intermission.
Have a Night, Mr. Williams
Grant Williams put on a show at Memorial Gym, posting a career-high 37 points, seven rebounds and three blocks. It was his third career 30-point performance as a Vol.
Next Up for Tennessee Men's Basketball
The Vols return home for an important matchup against Texas A&M at 5:00pm CT on Saturday. UT then heads to Missouri for a 8:00pm CT tip against the Tigers and former Tennessee head coach Cuonzo Martin.
Sections
Sports
Topics
Admiral Schofield, Commodores, Cuonzo Martin, Grant Williams, Memorial Gym, Missouri, Nashville TN, Purdue, Saben Lee, SEC, Southeastern Conference, Tennessee, Tennessee Vols, Texas A&M, Tigers, UT, UT Basketball, UT Men's Basketball, UT Vols, Vanderbilt, Vols, Volunteers