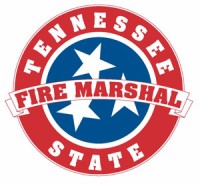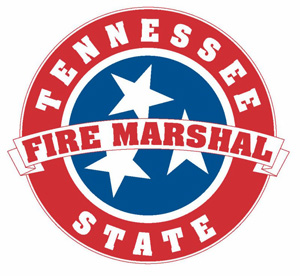 Nashville, TN – The Tennessee State Fire Marshal's Office (SFMO) urges Tennesseans to focus on home fire safety during what has traditionally been the most tragic week for fire-related incidents in the Volunteer State: The second week of January.
SFMO data shows that Tennessee has averaged 3.6 fire deaths (29 in eight years) during the second week of January since 2010. This is the highest number of fire deaths for any week of the year and is nearly double the rate of the average week.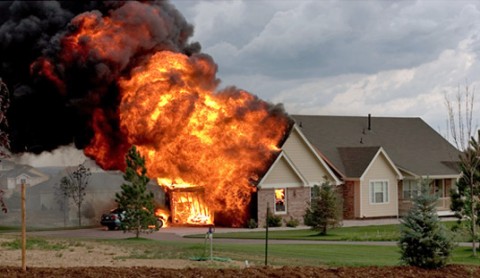 "While fire safety efforts are important all year long, winter causes more fire-related tragedies in Tennessee than any other season," said State Fire Marshal and Tennessee Department of Commerce & Insurance (TDCI) Commissioner Julie Mix McPeak. "We're urging Tennesseans to help us fight winter fire during what is historically the deadliest week for home fires in Tennessee."
In Tennessee, nearly half (46.8 percent) of all fatal fires occur between November and February. When the temperature drops below 32 degrees Tennesseans are 40 percent more likely to have a home fire than if it were above 32 degrees. For temperatures below 15 degrees, Tennesseans are twice as likely to have a fire.
Heating fires are a major reason for the increase in fires and fire deaths. SFMO data indicates that 37.7 percent of fatal heating fires may have been caused by electric space heaters. The second leading possible source of ignition was wood stoves at 23 percent. January leads all other months in residential fires, heating fires and fatal fires.
"Tennesseans can make a difference for their families by remembering a few simple safety tips," said TDCI Deputy Commissioner Gary West. "Always turn off portable space heaters when leaving a room, test smoke alarms and carbon monoxide detectors to ensure they're working, practice a home fire escape plan with your family, and always close the door behind you if you have to escape a fire."
The SFMO encourages Tennesseans to utilize the following safety precautions to avoid common winter fire hazards and help prevent fire-related deaths:
Keep anything that can burn at least three feet away from a furnace, fireplace, wood stove, or portable space heater.
Remember to turn portable heaters off when leaving the room or going to bed.
Check electrical cords for space heaters and other appliances to make sure they are not frayed or damaged.
Never use your oven to heat your home.
Always use the right kind of fuel, specified by the manufacturer, for fuel burning space heaters.
Make sure the fireplace has a sturdy screen to stop sparks from flying into the room. Ashes should be cool before putting them in a metal container. Keep the container a safe distance away from your home.
Install smoke alarms on every level of the home, including the basement.
Replace smoke alarms that are 10 years old or older.
Make a home fire escape plan. Have two ways out of every room in the home if possible and a designated outside meeting place.
Throughout 2017, the SFMO continued to bolster its fire-prevention efforts through its "Get Alarmed" smoke alarm installation program. From January to December 2017, SFMO staff distributed over 26,000 smoke alarms, coordinated 14 door-to-door smoke alarm installation events statewide, increased its list of fire safety partners to 514 organizations, and recorded the 197th life saved as a result of the SFMO's alarms.
The SFMO recently debuted new winter fire safety TV and radio commercials to raise public awareness of the risks of fire during cold-weather months.