APSU Sports Information

Cookeville, TN – A streak was going to come to an end Thursday night for Austin Peay men's basketball team in its contest at Tennessee Tech, one way or another.
Either the Governors would bump up their season-long winning streak to five games or continue their season-long search for a road victory.
«Read the rest of this article»
Tennessee Athletics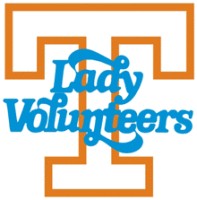 College Station, TX – Danni Williams made three free throws with 7.8 seconds remaining in overtime to put No. 17/16 Texas A&M ahead and help hand No. 6/6 Tennessee its first loss of the season, 79-76, on Thursday night at Reed Arena.

Mercedes Russell recorded 21 points and 10 rebounds to lead the Lady Vols (15-1, 3-1 SEC). The loss marks the first time Tennessee has dropped a game since being eliminated from last year's NCAA tournament on March 20th.

Khaalia Hillsman led the Aggies (14-4, 3-1 SEC) with 22 points on 8-of-9 shooting from the floor and added 11 boards. Williams chipped in 22 of her own while going 3-for-7 from 3-point range. Texas A&M has now won its past two match-ups with the Lady Vols and the last two meetings in College Station, both in overtime.
«Read the rest of this article»
APSU Sports Information

Clarksville, TN – In their first conference road game of the season, Austin Peay State University women's basketball team dropped a close matchup against Tennessee Tech, Thursday, 63-59.
«Read the rest of this article»

Clarksville, TN – On Thursday, January 11th, 2018, around 11:37am, Clarksville Police report an RV caught on fire at 514 Kraft Street.
The RV had been started by the owner and was warming up outside of the business and for an unknown reason caught on fire. The fire department was on scene, within two minutes and put out the fire.
«Read the rest of this article»
Nashville, TN – The National Weather Service has issued a Winter Storm Warning for Clarksville-Montgomery County and parts of Middle Tennessee that is in effect from 5:00am Friday Morning, January 12th until 9:00pm Friday Night.
Precipitation will begin to transition from rain to freezing rain and sleet around 5:00am Friday morning.
For the northwestern counties of Middle Tennessee, a system will move in Friday morning bringing rain that will transition shortly before sunrise to a mix of freezing rain and sleet, and then to all snow by the mid morning hours, with snow lasting into Friday evening.
«Read the rest of this article»

Nashville, TN – The Tennessee Department of Transportation can assure motorists it is stocked and ready to clear roadways of ice and snow. In preparation for the winter season, salt supplies have been replenished in all 95 counties, and crews have readied snow plows and brine trucks.
"We begin our winter preparations months in advance," TDOT Commissioner John Schroer said.
«Read the rest of this article»
Tennessee Titans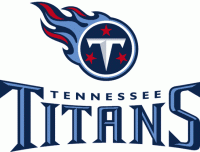 Nashville, TN – The Houston Oilers and Boston Patriots were charter members of the American Football League in 1960. In the league's inaugural season, the Oilers swept both games, winning 24-10 in New England and 37-21 in Houston.
The teams met 20 times as part of the AFL (1960-69), with the Patriots earning a 10-9-1 advantage.
Upon the AFL-NFL merger in 1970, the Oilers moved to the AFC Central Division, and the Patriots began play in the AFC East. They officially became the New England Patriots in 1971.
«Read the rest of this article»

Montgomery County, TN – Due to impending winter weather, the Clarksville Montgomery County School System has announced that schools will be closed on Friday, January 12th, 2018 due to impending winter weather.
Schools also are closed Monday, January 15th for Martin Luther King, Jr. Day.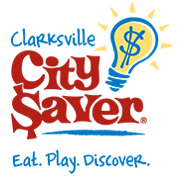 Clarksville, TN – For the eight consecutive year, the Clarksville-Montgomery County School System and the CMC Education Foundation have partnered to sponsor the City Saver Education Funding Campaign that will run from January 12th – February 9th, 2018.
Last year's campaign raised over $200,000 for local schools and the CMC Education Foundation, with a total of $1.4 million raised over the past seven years.
During this year's campaign, all Clarksville-Montgomery County elementary and middle school students will sell the new 2018 Clarksville City Saver coupon book, which contains thousands of dollars in savings at over 200 local favorite restaurants, attractions and retail stores.
«Read the rest of this article»

Clarksville, TN – The Austin Peay State University Grounds Department, in partnership with the APSU Center for Service Learning & Community Engagement and the Clarksville Parks & Recreation Department, is once again a distribution location for 250k Tree Day, the largest community-tree-planting event in Tennessee history, and the largest tree-planting event in the United States.
«Read the rest of this article»