Tennessee Athletics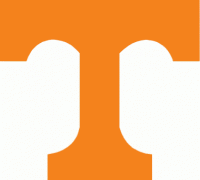 Knoxville, TN – Kyle Alexander [1] scored a career-high 14 points and No. 24/23 Tennessee held off Texas A&M on Saturday at Thompson-Boling Arena, 75-62.
The Vols (12-4, 3-2 SEC) forced 17 Texas A&M turnovers, the second-most of the season for the Aggies, on their way to a third-straight SEC win. The win was also Tennessee's first over Texas A&M in Knoxville since the Aggies joined the SEC in 2012, and the first time the Vols had strung together three straight SEC wins since January 21st-31st, 2017 (Mississippi State, Kentucky, Kansas State).
Tennessee led by as many as 14 at 65-51 with 6:27 remaining, but Texas A&M (11-6, 0-5 SEC) put together a quick 8-0 run to cut the lead to six with 3:41 to go. From there, the Vols finished strong, ending the game on a 10-3 run.
In addition to Bowden's performance, Kyle Alexander [1] turned in a stellar outing, tallying 14 points on 5-of-6 shooting with five rebounds. Alexander's 14 points were a career-high. Admiral Schofield [2] and Jordan Bone [3] also scored in double figures, with 12 and 10 points respectively.
Admon Gilder paced Texas A&M with 16 points on 7-of-13 shooting, while DJ Hogg added 13. The Vols held Tyler Davis, the Aggies leading scorer who came in averaging 14.6 points per game, to just nine points.
Trailing 12-11 midway through the first half, Tennessee used a 13-3 run to take a 24-17 lead with 8:02 before halftime, a lead they would never relinquish.
The Vols battled their way to a 36-28 halftime advantage, with seven different Vols scoring in the opening period. The lead at the break came thanks in part to Texas A&M's 13 turnovers, which Tennessee converted into 15 points.
Despite their turnovers, the Aggies managed to stay in the game in the first half due to their 3-point shooting, as they connected on five of eight treys in the opening 20 minutes. Texas A&M finished the game with eight made 3-pointers.
First Half Dominance
Tennessee has scored 25 or more points in the first half of each game this season scoring 36 in the first half tonight.
Points Off Turnovers
The Vols made it their 11th game this season with 15 or more points off turnovers…scoring 22 points of the Aggies' 17 turnovers.
Takeaways
The Vols set a season-high in steals with 10 tonight against Texas A&M.
1000 For Barnes
Rick Barnes coached his 1000th career game as a head coach tonight in a win of Texas A&M.
Next Up for UT Men's Basketball
The Vols will hit the road as they head to Missouri for a 8:00pm CT tip against the Tigers and former Tennessee head coach Cuonzo Martin Wednesday, January 17th, 2018. Then with will head to Columbia, SC, to face last year's Final Four participant South Carolina Saturday, January 20th for a 5:00pm CT tip.