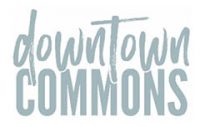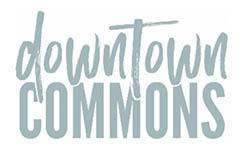 Montgomery County, TN – Major General Andrew Poppas and his 101st Airborne Division team won the inaugural Mayor vs Major Broomball game at the Downtown Commons ice rink Wednesday night, January 10th, 2 to 1 in overtime.
TRC Executive Director Norman Quirion commented after the game, "What an event. I'm going to say there were at least 300 people out here, and the condition of the ice made tonight's game more competitive than expected. It wasn't a high-scoring game, but the competition was real."
Quirion played on the Montgomery County team which consisted of local county leaders, as well as APSU's Will Healy, Ryan Ivey, Matt Figger, Travis Janssen and Derek van der Merwe. The team also had a couple of ringers, with former Predators Hal Gill and JP Dumont taking the ice. Montgomery Mayor Jim Durrett was joined in his coaching duties by Nashville Predators Senior Vice President Nat Harden.
"This was Mayor Durrett's idea," Quirion said. "He said, 'what about a broom ball match', and then several of us came together to form a team. We contacted MG Poppas, and he reacted just like a 101st Commander does. He was immediately all-in, with winning being the only option.
"He brought a formidable team, and their passion really showed out there on the ice tonight. I guarantee it will happen again, and Montgomery County will take it back next year. We wanted to let them have that good winning feeling this first year, so to them I say, you're welcome."
MG Andrew Poppas Commanding General 101st Airborne Division (Air Assault) came ready to win. His, was probably the highest ranking ice hockey team in history. BG John Brennan, BG Todd Royar, and BG Rich Johnson were on the front lines, supported by some of the best from the 101st leadership team.
"I thought it was wonderful," MG Poppas said. "You see the camaraderie and friendship out there, and the competitiveness. We all walk away tonight as great friends. This is a great community, and I am very grateful to Mayor Durrett for offering up this challenge."
'Obviously, we didn't come out on the end we wanted to," Mayor Durrett said. "But, to echo the general, what a great evening. There was great camaraderie and friendship. It was very competitive. But, it was also fun and respectful. Everyone seemed to have a great time. There certainly will be a lot of people who wake up sore in the morning. All in all, it was a great win for Fort Campbell, and a great win for us, having them in our community."
Photo Gallery