Tennessee Athletics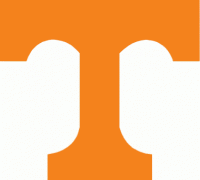 Birmingham, AL – The Tennessee football team will start the 2018 season in Charlotte against West Virginia at Bank of America Stadium on September 1st, 2018 and wrap up the regular season at Vanderbilt on November 24th, as the SEC announced the 2018 schedules for all 14 conference schools.
The Vols face the Mountaineers for the first time in school history and will begin the year in a neutral site game at an NFL stadium for the second straight year after defeating Georgia Tech 42-41 in double-overtime to start the 2017 season.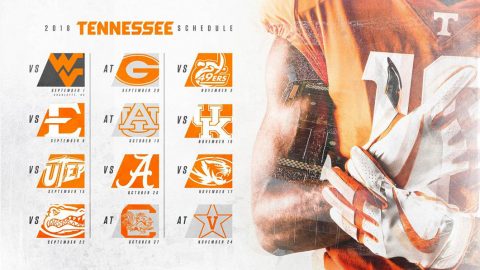 Following WVU, Tennessee will host ETSU (September 8th), UTEP (September 15th) and Florida (September 22nd) at Neyland Stadium before traveling to Athens, GA, to face Georgia (September 29th).
The Vols will meet the Buccaneers for the first time, and the clash with the Miners will be the third meeting and first since 1990.
UT's bye week falls on the weekend of October 6th.
After the break, Tennessee will travel to Auburn on October 13th to face the Tigers for the first time since 2013.
The Vols host Alabama on October 20th before traveling to South Carolina on October 27th.
Tennessee opens November with a three-game homestand starting with the Vols' first-ever game against Charlotte (November 3rd) before welcoming Kentucky (November 10th) and Missouri (November 17th). UT ends the regular season at Vanderbilt on November 24th.
The SEC Championship Game will be played on December 1st in Atlanta and Mercedes-Benz Stadium.
Tennessee 2018 Football Schedule
Date
Opponent
Location
Sept. 1
vs. West Virginia
Charlotte, N.C.
Sept. 8
ETSU
Knoxville, Tenn.
Sept. 15
UTEP
Knoxville, Tenn.
Sept. 22
Florida *
Knoxville, Tenn.
Sept. 29
at Georgia *
Athens, Ga.
Oct. 13
at Auburn *
Auburn, Ala.
Oct. 20
Alabama *
Knoxville, Tenn.
Oct. 27
at South Carolina *
Columbia, S.C.
Nov. 3
Charlotte
Knoxville, Tenn.
Nov. 10
Kentucky *
Knoxville, Tenn.
Nov. 17
Missouri *
Knoxville, Tenn.
Nov. 24
at Vanderbilt *
Nashville, Tenn.
* SEC Game BOLD = Home Game