Austin Peay at Tennessee State
Thursday, January 18th, 2018 | 5:00pm CT
Nashville, TN | Gentry Center

Nashville, TN – Austin Peay State University men's basketball seeks its second straight road win by traveling just down I-24 to face Tennessee State, 5:00pm, Thursday, January 18th, 2018 in an Ohio Valley Conference matchup at the Gentry Center.
The contest start was pushed up two-plus hours because of weather/road conditions from the recent winter storm.
«Read the rest of this article»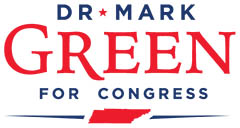 Franklin, TN – Dr. Mark Green filed his nominating petition to appear on the August primary ballot with the State Election Commission and Coordinator of Elections. The campaign also received notice a requisite number of signatures have been verified by the Division of Elections.
"Our team had a great time in multiple counties collecting signatures for the nominating petition", stated Green. "
«Read the rest of this article»
Austin Peay at Tennessee State
Thursday, January 18th, 2018 | 3:00pm
Nashville, TN | Gentry Center

Clarksville, TN – Austin Peay State University women's basketball team continues their four-game road swing 3:00pm, Thursday at Tennessee State.
The Govs are coming off a difficult road swing at Tennessee Tech and Jacksonville State, where first-half struggles proved to be the Achilles heel for the Governors, despite strong second-half surges.
«Read the rest of this article»

Clarksville, TN – Clarksville Police are trying to identify a woman who withdrew over $8,000 from a bank which did not belong to her.
On January 5th, 2018, a woman, identifying herself as Brenda Molinet entered a Clarksville bank and requested bank statements for her accounts. The teller requested an ID and was provided a Florida driver's license with the name and driver's license number specified on the bank accounts.
«Read the rest of this article»

Montgomery County, TN – Schools in the Clarksville-Montgomery County School System are closed for Thursday, January 18th, 2018 due to continued hazardous driving conditions.
Central Support at Gracey, South, Greenwood, Operations and Onsite will report at 10:00am.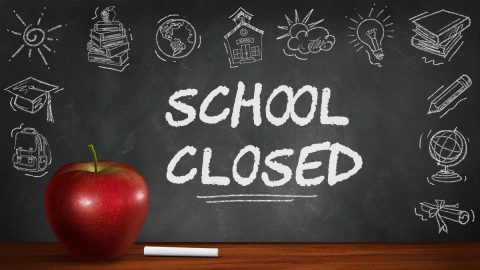 «Read the rest of this article»
#6/7 Tennessee Lady Vols vs. #5/5 Notre Dame
Thursday, January 17th, 2018 | 6:02pm CT
Notre Dame, IN | Joyce Center | TV: ESPN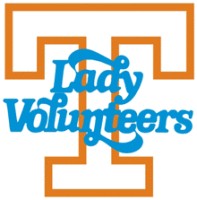 Knoxville, TN – No. 6/7 Tennessee (16-1, 4-1 SEC) makes one final stop on a challenging three-game road swing with a Thursday night, January 18th visit to Purcell Pavilion at the Joyce Center to take on No. 5/5 Notre Dame (16-2, 5-1 ACC). The Lady Vols' final regular-season non-conference contest is slated to tip at 6:02pm CT.
This marks the 28th meeting between these schools in women's basketball, with UT holding a 21-6 advantage. The Lady Vols will try to halt a three-game road losing skid in the series and end a 17-game homecourt winning streak by the Irish. A year ago, Tennessee ended a six-game Notre Dame series win streak, defeating the (then) No. 6/6 Fighting Irish, 71-69, at Thompson-Boling Arena in Knoxville on a last second jumper by Jaime Nared.
«Read the rest of this article»

Clarksville, TN – Due to the recent inclement weather, Austin Peay State University and Tennessee State have agreed to move up the start times for Thursday's Ohio Valley Conference basketball doubleheader at the Gentry Center.
«Read the rest of this article»

Clarksville, TN – The Clarksville Police Department has released the crash totals within the city limits from Friday, January 12th, 2018 as of 9:30am this morning, Wednesday, January 17th.
There were 99 crashes, 9 of those were injury crashes. January 12th had the highest total with 41 with 22 of those happening between 10:00am and 2:00pm.
«Read the rest of this article»
Tennessee Athletics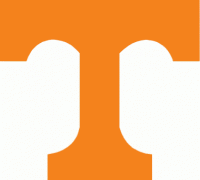 Columbia, MO – The 21st-ranked Tennessee Volunteers never found a rhythm offensively on Wednesday night in Mizzou Arena, falling to Missouri, 59-55.

After back-to-back threes by the Tigers, the Vols (12-5, 3-3 SEC) faced a 10-point deficit with 6:43 remaining. UT would fight back to make it a one-point game with 1:33 left in the game.

After a stop on defense, Tennessee had a chance to take the lead, but a turnover in the paint with less than a minute to play gave the Tigers the ball back to run the clock down. The Volunteers were forced to foul with 14.4 seconds left. Junior guard Jordan Geist knocked down both free throws to make it a 3-point game.
«Read the rest of this article»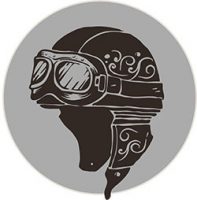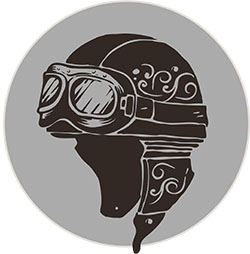 Clarksville, TN – I've been dealing with a major winter snowstorm here in Middle Tennessee. We've had a couple of inches of ice, and now a few inches of snow.
It's treacherous.
My friends who actually LIVE in harsh winter weather, just sit back a chuckle at us southerners, and I don't blame them. We're just not built for this.
That means I'm dealing with cabin fever. I've spent the entire day watching YouTube videos about motorcycles, motorcycle trips and various motorcycle infomercials. Now I want to ride. But can't!
«Read the rest of this article»