Austin Peay at Belmont
Saturday, January 20th, 2018 | 5:00pm CT
Nashville, TN | Curb Event Center

Clarksville, TN – For the second time in a week, Austin Peay State University men's basketball will be playing one of the Ohio Valley Conference favorites on the road.
Last Saturday, the Governors rolled to an 87-67 victory at defending OVC tournament champion Jacksonville State, picked to finish second in the preseason conference standings.
«Read the rest of this article»

Clarksville, TN – After snow and ice delays, Urgent Team, one of the Southeast's largest independent operators of urgent and family care centers, has finally opened in Clarksville at 1690 Fort Campbell Boulevard in front of Walmart.
«Read the rest of this article»
Austin Peay at Belmont
Saturday, January 20th, 2018 | 3:00pm CT
Nashville, TN | Curb Event Center

Clarksville, TN – The Austin Peay State University women's basketball team concludes their four-game road swing 3:00pm, Saturday, January 20th, 2018 against Belmont at the Curb Event Center.
«Read the rest of this article»

Clarksville, TN – On Thursday, January 18th, 2018 around 1:40pm, Clarksville Police report a 99 Ford Ranger driven by a 55 year old man, had a green light and was traveling east on Crossland Avenue when a 2011 GMC Sierra driven by an 18 year old male, traveling south of Talley Drive, ran through a redlight and crashed into the driver side of the Ford Ranger.
According to witness accounts, the 18 year old was driving at a high rate of speed on Talley Drive when he ran the redlight.
«Read the rest of this article»
#12 Tennessee Vols at South Carolina
Saturday, January 20th, 2018 | 5:00pm CT
Columbia, SC | Colonial Life Arena | TV: ESPN2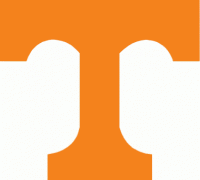 Columbia, SC – After a loss on the road Wednesday, the 21st-ranked Tennessee Volunteers will look to bounce back with a win over South Carolina at Colonial Life Arena on Saturday, January 20th, 2018. The game will tip at 5:00pm CT and will be televised live on ESPN2 and streamed online via WatchESPN.
The Vols (12-5, 3-3 SEC) rallied back from a 10-point deficit with less than seven minutes remaining against Missouri earlier in the week but fell short after a turnover in the finals seconds of the game.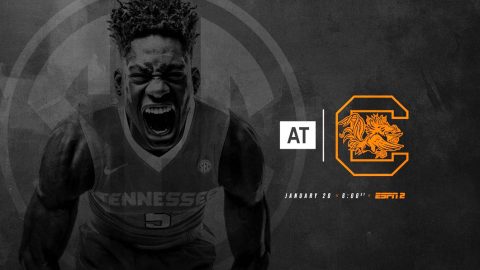 «Read the rest of this article»

Clarksville, TN – On Thursday, January 19th, 2018, Clarksville Police Chief Al Ansley recognized three officers for their actions during emergency situations, presenting each with a Lifesaving Award. The Lifesaving award is given to officers whose direct actions saves or extends the life of another person.
The officers receiving the awards were Sgt Johnny Ferguson, Officer Michael Blackwell, and Officer Brandan Hendricks. The awards were present for the following actions.
«Read the rest of this article»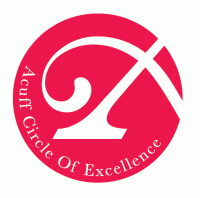 Clarksville, TN – Award-winning textile artist Sonya Clark will return to the campus of Austin Peay State University as the 2017-2018 Acuff Chair of Excellence. Clark was selected as this year's Acuff Chair by the faculty of the APSU Department of Art + Design after an overwhelmingly positive response to her first APSU visit in March 2017 as part of the Center of Excellence for the Creative Arts (CECA) Visiting Artist Lecture series.
This spring, Clark will facilitate a course for APSU art students, titled "Measuring Histories," which will be an in-depth extension of her featured PBS Art Assignment episode of the same name.
«Read the rest of this article»
Saturday, January 20th, 2018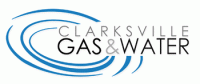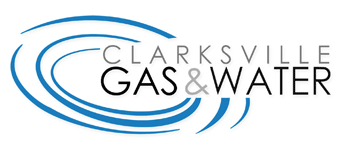 Clarksville, TN – The Clarksville Gas and Water Department will be reading meter routes on Saturday, January 20th, 2018 from 7:00am until 3:30pm. The revised meter reading schedule will help make-up for lost reading time due to recent inclement weather.
Workers will be reading meters on the following roads listed and possibly surrounding areas.
«Read the rest of this article»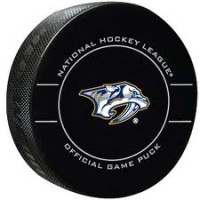 Clarksville, TN – Wins are not coming easy for the Nashville Predators, but they keep coming. The Predators went to a shootout to defeat Arizona, 3-2 tonight at the Bridgestone Arena.
Ryan Ellis ties the game 2-2 with 2:36 remaining, then Craig Smith sealed the deal in the shootout, along with Kyle Turris, 2-1.
The win avenges a loss at Arizona earlier and moved the Predators into first place in the Central Division. Nashville is now 27-11-6.
Scott Hartnell got things started at 18:17 of the second period, lighting the lamp for Nashville on a breakaway goal, after a superior pass from Ryan Ellis.
«Read the rest of this article»
Written by Elizabeth Zubritsky
NASA's Goddard Space Flight Center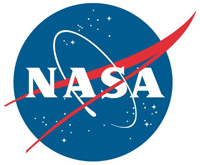 Greenbelt, MD – Like the waistband of a couch potato in midlife, the orbits of planets in our solar system are expanding. It happens because the Sun's gravitational grip gradually weakens as our star ages and loses mass. Now, a team of NASA and MIT scientists has indirectly measured this mass loss and other solar parameters by looking at changes in Mercury's orbit.
The new values improve upon earlier predictions by reducing the amount of uncertainty. That's especially important for the rate of solar mass loss, because it's related to the stability of G, the gravitational constant. Although G is considered a fixed number, whether it's really constant is still a fundamental question in physics.
«Read the rest of this article»