Tennessee Athletics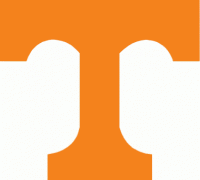 Knoxville, TN – Despite a strong second half by Vanderbilt, No. 22 Tennessee held on to complete the regular-season sweep over its in-state rival, defeating the Commodores, 67-62, in Thompson-Boling Arena on Tuesday night.

The Commodores (7-13, 2-6 SEC) would fight back in the second half after facing a 17-point halftime deficit, using a run with eight consecutive made fields goals to pull within four points at 51-47. During the stretch, Vanderbilt senior Riley LaChance connected on four treys and had 15 straight points.
Vanderbilt stayed within striking distance of the Vols (14-5, 5-3 SEC) but could never capture the lead because of 2-of-8 shooting during the final minutes of the game. Tennessee countered Vandy's 47 second-half points by converting on 14 of its 20 free throws in the period.

Tuesday's contest was a low-scoring affair out of the gates, as the Vols totaled just four points over the first six and a half minutes of play in the game. The Big Orange turned its scoring around, though, shooting 42 percent (10-of-24) from the floor in the frame.

The Volunteers used a 14-2 run to take a 32-15 lead into halftime behind 11 points from Jordan Bowden. Vanderbilt's 15 points at the break marked the fewest points Tennessee has allowed in a half during SEC play this season.

UT was lead by Bowden, who finished with a team-high 19 points and tied a career-high five 3-pointers, while Grant Williams posted his 17th game with double-figure scoring with 18 points. Williams was 12-for-14 from the charity stripe.

Vanderbilt was led by LaChance and Jeff Roberson who both scored in double figures. LaChance finished with a game-high 25 points, and Roberson added 21 for the Commodores, who shot 40.4 percent from the floor on 23-of-57 shooting.
1ST Half Dominance
For the third time this season, Tennessee held an opponent to 15 points or fewer in the first half. Vanderbilt scored just 15 in the first half a season-low.
Next Up for UT Men's Basketball
The Vols head to Ames, Iowa, to face Iowa State as part of the Big 12/SEC Challenge on Saturday, January 27th, 2018 at 3:00pm CT on ESPNU. Tennessee will then return home to face LSU on January 31st at 5:30pm CT, with the game televised on the SEC Network.