Clarksville, TN – According to the Clarksville Police Department, there have been three robberies of the Rite-Aid on Madison Street: (1) October 28th, 2017 at 9:55am; (2) November 14th, 2017 at 8:00pm; and (3) January 24th, 2018 at 8:45am.
In all cases a white male entered the store and passed a note demanding drugs from the pharmacist.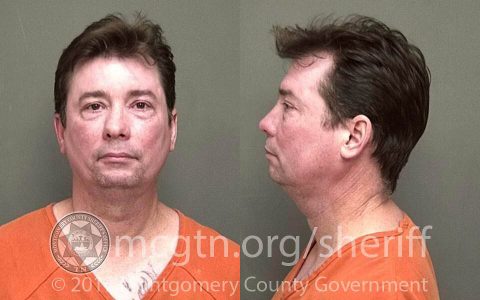 On the January 24th, 2018 robbery, Clarksville Police caught a break when a witnessed observed the robber run from Rite Aid and enter a green Dodge Ram truck with a silver gas cap.
That information was distributed by the media and Thomas Holmes was identified as a possible suspect.
On Wednesday, January 26th, he was located, interviewed and police determined Holmes was responsible for all three robberies. With the assistance from the Montgomery County Sheriff's Office, Thomas Holmes was taken in custody at a Briarwood Road residence, in Montgomery County.
On Wednesday, January 26th, 2018, around 3:45pm, Thomas Holmes, 44, was booked into the Montgomery County Jail and charged with: Aggravated Robbery. His bond was set at $100,000.
Additional charges are pending.