Tennessee Athletics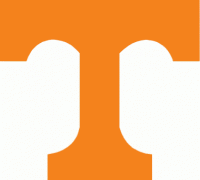 Ames, IA – No. 22 Tennessee fought past slow start to defeat Iowa State, 68-45, at Hilton Coliseum on Saturday as part of ESPN's Big 12/SEC Challenge.

The Vols (15-5) are 3-1 when competing in the cross-conference showcase and have now won five true road games this season, which is more than they had all of last season.

UT had total control of the game in the second half, holding at least a 15-point lead for the final 18 minutes of play. The Volunteers would knock down 12 threes en route to Rick Barnes 650th career victory as a head coach.
Lamonté Turner paced UT's scoring attack with 20 points on a career-high six treys. James Daniel III chipped in an additional 16 points. Both Vols came off the bench to lead all scorers in the contest.

Tennessee shot 50 percent (13-of-26) from the floor in the second half and 39 percent for the game. The Vols outpaced Iowa State (11-9) on the glass, holding 49-31 edge. Grant Williams and Kyle Alexander paced UT on the boards, with 10 rebounds apiece.

ISU played strong defense to begin the game, holding the Vols to just 2-for-14 shooting from the floor. During the stretch, the Cyclones jumped out to a 12-5 lead.

Tennessee responded in a big way, though, going on a 20-3 run to earn its first lead of the game. Daniel paced the scoring-attack during the change in momentum, dropping 12 points in the run and tallying 14 in the period on 5-of-6 shooting.

UT ended the frame on a 16-2 run over final 7:52 of play to take a 31-19 advantage into halftime. The Vols shot just 31 percent (11-of-36) from the field but knocked down six treys to go up by double digits at the break.
Daniel Sparks Offense
With the Vols taking their first lead of the game at 15-14, James Daniel III exploded for 14 points over the final 8:23 to play. The stretch helped push UT out to a 12-point lead at intermission.
Pressuring Early
Saturday's game marked the fourth time this season Tennessee has held an opponent to fewer than 20 points in the first half—and the second time in as many games. The Vols limited Vanderbilt to 15 first-half points on Tuesday in Knoxville.
Streak Snapped in Hilton
Entering Saturday's matchup, Iowa State had won 17 consecutive non-conference games at Hilton Coliseum. Tennessee snapped that streak to win its third in a row and sixth of its last seven.
Next Up for UT Men's Basketball
Tennessee returns home for a two-game stretch at Thompson-Boling Arena against LSU (January 31st at 5:30pm CT) and Ole Miss (February 3rd at 5:00pm CT).
Sections
Sports
Topics
Ames IA, Cyclones, ESPNU, Grant Williams, Iowa State, James Daniel III, Kyle Alexander, LSU, Ole Miss, Rick Barnes, SEC, Southeastern Conference, Tennessee, Tennessee Vols, Thompson-Boling Arena, UT, UT Basketball, UT Men's Basketball, UT Vols, Vols, Volunteers