Clarksville, TN – Ward 2 City Councilman Deanna McLaughlin will hold her monthly town hall meeting on Tuesday, January 30th, 2018 from 5:30pm to 6:30pm at the Clarksville Police Department's District One Precinct which is located at 211 Cunningham Lane.
«Read the rest of this article»

Nashville, TN – As technology continues to progress, the disparity of women in science, technology, engineering, and math (STEM) careers grows ever more apparent. According to a recent poll conducted by Pew Research Center, the percentage of female representation in this field has actually decreased – dropping from 32% in 1990 to 25% today. More than ever, young women need encouragement and support to begin their journey into these competitive fields.
That's where the Tennessee Women in Science, Technology, Engineering, and Research (T.W.I.S.T.E.R.) Conference comes into play.
«Read the rest of this article»

Clarksville, TN – Around 5:14pm, on Sunday, January 28th, 2018, Clarksville Police reports that 911 received multiple calls which ranged from suspicious person loading a gun, to shots fired, to an active shooters. The emergency room went on lockdown.
Clarksville Police responded, combed the grounds of the hospital, found no suspicious person, any evidence of shots being fired or an active shooter.
«Read the rest of this article»
Written by Curtis Johnson
Tennessee State Representative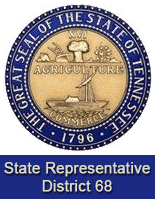 Nashville, TN – Tennessee's opioid crisis was front and center this week as Governor Bill Haslam, members of the General Assembly, and other state leaders announced a comprehensive plan to tackle the problem.
The plan, called TN Together, employs a three-legged stool of enforcement, treatment and prevention to stop the flow of these drugs in the state, help those who are addicted, and prevent citizens from becoming drug-dependent.
Tennessee Department of Health data shows 1,631 Tennesseans died from drug overdoses in 2016, while there were 13,034 nonfatal overdoses reported.
«Read the rest of this article»
Tennessee Athletics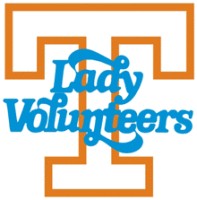 Baton Rouge, LA – Mercedes Russell scored 14 points and added nine rebounds, but No. 10/10 Tennessee Lady Vols could not overcome a 44-point second half by LSU in a 70-59 loss on Sunday at the Pete Maravich Assembly Center.

The Lady Vols (17-4, 5-3 SEC) shot 9-for-30 from the field over the final 20 minutes, and saw a five-point halftime lead slip away in their fourth loss of the season. UT was also faced with foul trouble in the second half, as six players picked up at least three personal fouls.

LSU (13-6, 5-3 SEC) was fueled by a dominant effort on the glass, including 23 offensive rebounds.
«Read the rest of this article»

Nashville, TN – Mackenzie Roeder, a graduate student at Austin Peay State University, is the second recipient of the Robert M. Hatcher Memorial Scholarship. She was recognized and presented the award at the January meeting of the Tennessee Fish and Wildlife Commission.
The $1,000 scholarship is named in honor of Bob Hatcher, who served the Tennessee Wildlife Resources Agency for 38 years, which included the Non-Game and Endangered Species Coordinator from 1987 until 2001. Members of the Hatcher family attended the presentation at the TFWC meeting held at the agency's Region II Ray Bell Building.
«Read the rest of this article»
BACH continues to Reschedule Canceled Appointments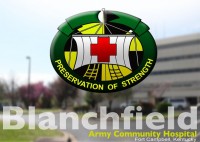 Fort Campbell, KY – Blanchfield Army Community Hospital leadership created a Saturday make-up appointment opportunity, seeing nearly 300 patients after the winter storm in January.
BACH personnel continue to reschedule appointments for beneficiaries, whose outpatient appointments were canceled after road conditions limited activity on Fort Campbell to essential personnel only, January 12th and 16th.
«Read the rest of this article»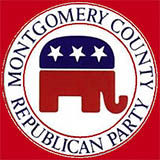 Montgomery County, TN – The Montgomery County Republican Party is pleased to announce the Annual Lincoln Reagan Day Dinner to be held Friday, March 16th, 2018. Republican Candidates for US Senate, US Congress and Tennessee Governor will be the speakers for the evening.
Speakers will include: US Senate Candidates: US Congressman Marsha Blackburn, Former US Congressman Stephen Fincher, and Dr. Rolando Toyos.
«Read the rest of this article»

Montgomery County, TN – The Clarksville-Montgomery County School System (CMCSS) says each year, the district conducts a Parent/Guardian Survey during the second semester.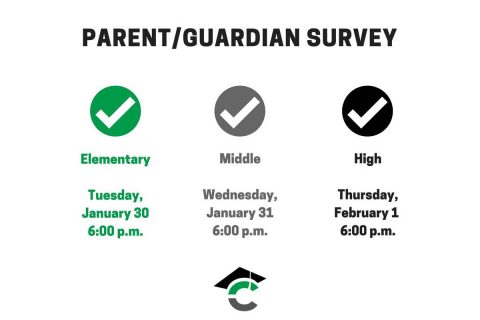 «Read the rest of this article»
APSU Sports Information

Clarksville, TN – Austin Peay State University men's tennis team dropped a 5-2 decision, Saturday, against Chattanooga at the Governors Tennis Center.
The Mocs (2-2) took the doubles point, winning at #1 and #3 doubles. The Govs (0-2) did win at #2 doubles, but Chattanooga clinched the point shortly after.
«Read the rest of this article»