Los Angeles, CA – Fewer than one in 100 stroke survivors meet all of Life's Simple 7 goals for ideal cardiovascular health identified by the American Heart Association.
Moreover, the proportion who fail to meet almost all of the criteria is on the rise, according to preliminary research presented at the American Stroke Association's International Stroke Conference 2018, a world premier meeting dedicated to the science and treatment of cerebrovascular disease for researchers and clinicians.
«Read the rest of this article»
Written by Lori Keesey
NASA's Goddard Space Flight Center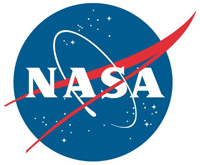 Greenbelt, MD – Optics Experts Measure to Picometer Accuracy — a NASA First.
NASA optics experts are well on the way to toppling a barrier that has thwarted scientists from achieving a long-held ambition: building an ultra-stable telescope that locates and images dozens of Earth-like planets beyond the solar system and then scrutinizes their atmospheres for signs of life.
Babak Saif and Lee Feinberg at NASA's Goddard Space Flight Center in Greenbelt, Maryland, have shown for the first time that they can dynamically detect subatomic- or picometer-sized distortions — changes that are far smaller than an atom — across a five-foot segmented telescope mirror and its support structure.
«Read the rest of this article»