Written by Staff Sgt. Todd Pouliot
40th Public Affairs Detachment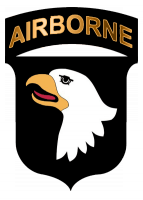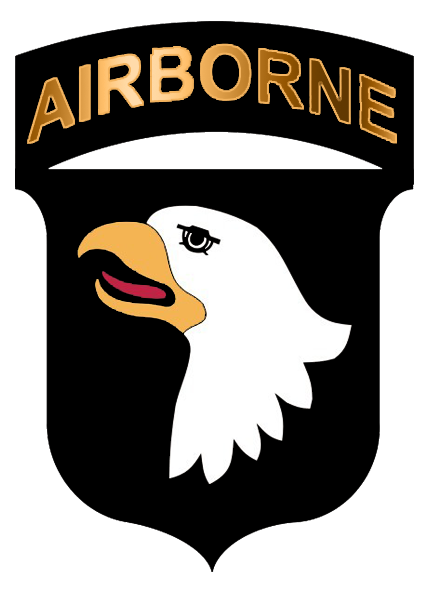 Fort Campbell, KY – The soldiers carefully climbed to the top of their tactical vehicle which they had earlier prepped to be slingloaded by a CH-47 Chinook helicopter. The rain and wind made the task a bit more challenging than usual. As the Chinook approached ever closer above the soldiers, who were now holding heavy chains with large rings to attach to the helicopter's hooks, the rotor wash beat down 4on them violently.
Field Artillery radar operators from 3rd Battalion, 320th Field Artillery Regiment, 101st Airborne Division Artillery Brigade "Red Knights", put their air assault training to use, loading and rigging their equipment, and slingloading it via Chinook, January 22nd, at Fort Campbell, Kentucky.
"I'm not going to lie. I was a little nervous," said Pfc. Derek Hill after hooking his first slingload under a CH-47. "The wind pushing me, it took a minute to get used to, but I held my resolve and I hooked it on."
Newly qualified air assault qualified Soldiers had the opportunity to conduct their first slingload operation under the guidance of experienced rigging/load inspectors and hook operators.
"Your first time, you never forget it," recalled Cpl. Ryan Faulkenberry, a field artillery radar operator, and a rigging/load inspector, and also part of the hook up team. "You've got the rotor wash beating down on you – it's kind of intimidating."
Both soldiers credited good balance and core strength key to remaining safe beneath the heavy winds pummeling them beneath the helicopter. Soldiers are also paired up with one another so that one can brace the other.
"I had my battle buddy to hold me so I didn't fall down, but it was more of, if you can hold your balance, you're good," Hill said. "It was a good first experience."
Hill said he underestimated the proximity of the helicopter on his first attempt to hook up his loop. The helicopter and its crew were also fighting the wind.
"It took me a couple tries because the bird was swaying," Hill said. "(The crew chief) saw that I couldn't quite get it the first time so he was able to communicate with the pilot who lowered (the helicopter) so I could hook it on there. I actually stood up a little taller the second try."
Other than hand signals there is no verbal communication between the helicopter and the hook up team. Mutual trust is paramount.
"The trust in the air crew is everything," Faulkenberry said. "If you don't trust your crew, you're going to get skittish and nervous, and make mistakes, so ultimately, you have to trust the air crew with your life."
The day's air assault mission moved two tactical vehicles with field artillery radar systems deep into Fort Campbell's training area, initiating the Target Acquisition Platoon's deployment to the field in support of the battalion's certification and qualification of its firing platoons over the next three weeks.