Clarksville, TN – The 2018 Ovation Awards, presented by the Austin Peay State University Center of Excellence for the Creative Arts (CECA, or "seek-ah"), will take place on Sunday, April 8th, at the George and Sharon Mabry Concert Hall at 2:00pm.
The Awards Ceremony will be presented in a new format this year, with an assortment of collaborative performances by APSU and community ensembles.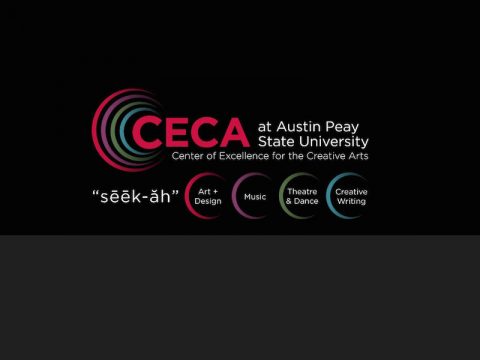 "The Ovation Awards are a true celebration of the arts," Dr. Janice Crews, CECA director, said. "Not only will we honor award recipients as we've done in the past, but, this year, we'll enjoy amazing performances representing our entire arts community. We are extremely excited about this new format and bringing a little bit of Hollywood to Clarksville."
To pull off an event with so many moving pieces, CECA is pleased to have Darren Michael, APSU professor of acting and directing, as the volunteer director of the event.
"I am honored to be directing the Ovation Awards this year, and I'm extremely excited to work with artists from around the community, as well as from Austin Peay," said Michael.
A diverse mix of artistic collaborations between APSU and community arts groups will be presented, including a scene from the play A Piece of My Heart presented by The Roxy Regional Theatre, Madison Street Brass Ensemble in collaboration with APSU's Brass Ensemble, APSU Dance students in collaboration with students from Classic Steps II School of Classical Dance, and more.
The prestigious George Mabry Award, which is chosen by the CECA Advisory Board, will be presented by APSU President, Dr. Alisa White.
Nominations are open to the public and are still being accepted through Thursday, February 8th. To make a nomination online or to download a printable nomination form, visit www.apsu.edu/ceca/ovation
For more information on the nomination process or the Ovation Awards, contact CECA at 931.221.7876.