#11 Tennessee Lady Vols vs. #18 Georgia
Sunday, February 11th, 2018 | 2:00pm CT
Knoxville, TN | Thompson-Boling Arena | TV: SEC Network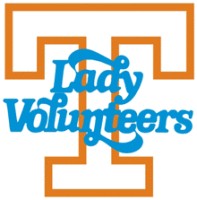 Knoxville, TN – No. 11/11 Tennessee (20-4, 8-3 SEC) is back in the friendly confines of Thompson-Boling Arena for back-to-back home games, beginning with a Sunday matinee vs. No. 18/18 Georgia (21-3, 9-2 SEC) at 2:00pm CT.
The 67th meeting between the Lady Vols and Lady Bulldogs is a key one, with UT currently tied with South Carolina and Texas A&M in third place in the Southeastern Conference standings and UGA sitting in second, one game ahead of the Lady Vols.

Tennessee has won three straight and four of its last five recently after dropping three of four vs. a quartet of ranked foes from January 11th to January 21st.
The Lady Vols are coming off a road win on Thursday, surviving 11 three-pointers from Arkansas to win at Bud Walton Arena, 90-85.

Georgia, meanwhile, has won two in a row since falling at LSU on February 1st, 71-60. That loss, though, came on the heels of Tennessee dropping a 70-59 decision to the Lady Tigers in Baton Rouge on January 28th. The Lady Bulldogs are coming off a 67-55 home win over Vanderbilt on Thursday night in Athens.
It marked the sixth straight game UGA had failed to reach 70 points in a game, yet it won five of those six contests.
Broadcast Information
Tom Hart (play-by-play) and Debbie Antonelli (analyst) will describe the action for the UT-Georgia television broadcast on the SEC Network.
Mickey Dearstone is handling the call for IMG College/Lady Vol Network radio/online broadcasts for the 19th season. A link to the live audio stream can be found on each game's Hoops Central page or the Lady Vol schedule on UTSports.com.
Air time for games on the Lady Vol Radio Network generally occurs 30 minutes prior to tip-off.
Live Pink, Bleed Orange Game
The Georgia match-up is Tennessee's annual Live Pink, Bleed Orange game, creating awareness for the fight against breast cancer.
First 8,000 fans receive a pink Live Pink, Bleed Orange T-shirt.
First 2,000 fans will receive a pink shaker, courtesy of United Healthcare.
UT Medical Center's Mobile Mammography unit will be providing 3D Tomo screenings from 1:00pm-3:00pm outside the arena on Phillip Fulmer Way. For more info. or to schedule an appointment, call the UT Breast Health Outreach Program at 865-305-9753.
Fans are invited to snap free photos in the Knox Photo Booth at Section 129 on the concourse during pre-game, courtesy of United Healthcare.
Kids' Day – every Sunday home game is Kids' Day! Check out the fun at Kids' Corner at Gate F!
Postgame lay-ups for kids every Sunday home game!
High five tunnel for the first 50 kids every game! Pick up a wristband for the tunnel at section 113 on the concourse.
Free parking & shuttle service from UT's Ag Campus.
Spirit Day halftime performance.
UT's Upcoming Schedule
Tennessee is in the midst of a very welcome two-game home stand, having played six of its last nine contests on the road and forging a 5-4 record.
The Lady Vols will welcome Alabama to The Summitt on Thursday for a 5:30pm CT tip on the SEC Network.
UT's February 18th game at Missouri has been set for 1:00pm CT (2:00pm ET) on ESPNU.
The February 25th home contest vs. South Carolina (Lady Vol Senior Day) has been set for a 3:00pm CT tip on ESPN2.
42 Straight 20-Win Seasons!
UT achieved victory number 20 on February 8th, 2018, winning at Arkansas, 90-85.
The Lady Vols hit the 20-win mark for the 42nd consecutive season.
UT matched its victory total from last season's 20-12 campaign. The Lady Vols won No. 20 last season in the NCAA First Round over Dayton on March 18th in Louisville, KY.
Basketball Rolling at Rocky Top
Both of Tennessee's basketball teams are ranked among the top 15 in their respective AP Polls, with the Lady Vols standing 11th and the Vols ranked No. 15 in the men's AP Poll.
The women are 20-4 and the guys are 18-5 (through Feb. 9), combining for a 38-9 overall mark, including 21-3 at home this season. The UT men play at Alabama on Saturday night.
Ohio State, Duke and Michigan also have both the men's and women's program's ranked this week.
Getting to the Free Throw Line
Tennessee ranks No. 1 in the NCAA in free throw attempts (586) and No. 2 in free throws made (417).
Jaime Nared ranks No. 6 nationally in free throws made (140) and No. 16 in free throw attempts (167).
Nared is 52nd in the NCAA and No. 4 in the SEC in free throw percentage (83.8).
Rookies are Dishing
Evina Westbrook's 5.0 assists-per-game average ranks No. 1 all-time by a UT freshman, 60th nationally and No. 3 nationally among freshmen.
Only five players in Lady Vol history have averaged 5.0 assists for a season, including Dawn Marsh (three times), Holly Warlick (twice), Ariel Massengale, Michelle Marciniak and Lea Henry.
Her 120 assists thus far rank as the fourth-best total ever by a Lady Vol freshman.
Working the Boards
The Lady Vols have out-rebounded 20 of 24 opponents this season.
Tennessee is 18-1 when it outrebounds its opponents, 1-0 when it ties them and 1-3 when it has fewer boards than foes.
UT ranks No. 4 nationally in defensive rebounds per game (31.0), No. 6 in total rebounds (1,079), No. 6 in rebounds per game (44.96) and No. 15 in rebound margin (9.0).
UT-UGA Series Notes
UT enters Sunday's contest with a 50-16 advantage in the series, having won 17 of the last 19. The Lady Vols are 14-9 vs. Georgia in Athens all-time, 21-4 in Knoxville and 15-3 at neutral sites. Tennessee is 1-3 vs. UGA in overtime games.
The Lady Vols have a 14-3 postseason record against Georgia after winning in the 2015 SEC quarterfinals.
Holly Warlick is 6-1 vs. Georgia (1-1 vs. Joni Taylor) as head coach. She was 5-0 vs. Andy Landers.
These programs have met 53 times when both teams were ranked, 11 occasions when only one was ranked and twice with neither team ranked.
This is the first meeting with each team ranked since No. 5/7 UT beat #22/19 UGA, 59-51, in Knoxville on Jan. 25, 2015.
This marks the third year that neither Pat Summitt (UT) nor Andy Landers (UGA) are patrolling one of the sidelines after Landers retired after the 2014-15 campaign. Summitt retired following the 2011-12 season.
Tennessee and Georgia rank No. 1 and No. 2 in SEC regular season championships, with the Lady Vols owning 18 and the Lady Bulldogs having seven.
UT stands first in SEC tourney titles as well, collecting 17 while UGA is tied for third with Auburn at four, while Vandy is second with six.
Dawn Marsh dished out a Lady Vol record 18 assists vs. Georgia on March 6th, 1988. She also had 12 vs. UGA on March 20th, 1986, while Michelle Marciniak also posted 12 vs. the Lady Bulldogs on February 25th, 1996.
Tennessee and Georgia met in the 1996 NCAA Championship game in Charlotte, with the Lady Vols prevailing, 83-64, in the first of three straight national championship seasons.
Last Meeting Between UT and UGA
Despite a season-high 34 points from Diamond DeShields, #RV/25 Tennessee fell short in double overtime against Georgia, 81-78, at Stegeman Coliseum on February 5th, 2017.
The Lady Vols (15-8, 6-4 SEC) had two solid looks at the basket in the final seconds of the game, but a three-pointer from Jordan Reynolds rimmed out as time expired.
DeShields' 34 points marked the fifth time in her career she had eclipsed the 30-point margin. She added six rebounds and four steals on the night. Mercedes Russell posted a double-double with 24 points and a career-high 17 rebounds.
Caliya Robinson led the Lady Bulldogs (12-11, 4-6 SEC) with 28 points on 13-of-17 shooting from the field. Mackenzie Engram finished with 18 points and 13 rebounds.
Tennessee held the lead for most of the fourth quarter but couldn't pull away. With two seconds remaining, UGA's Haley Clark drove to the paint and hit a layup to tie the game at 59-all, forcing the first overtime game for UT this season.
Last Time in Knoxville
Diamond DeShields scored a game-high 22 points and Bashaara Graves recorded her 29th career double-double as Tennessee rolled past Georgia in the season finale, 80-60, at Thompson-Boling Arena.
With 80 total points, Tennessee (17-12, 8-8 SEC) notched its highest point total in SEC play this season and its most in any game this season since scoring 90 in a win over Stetson on December 30th.
Following DeShields' 22 points, freshman Te'a Cooper logged just the third 20-point performance of her season on Sunday, finishing with 21 for the game. Graves, playing in front of the home faithful on Senior Day, rounded out UT's double-digit scorers, notching 12 points to go along with her game-high 10 rebounds.
Caliya Robinson's 17 points led the way for Georgia (21-9, 9-8 SEC), followed by 13 from Pachis Roberts and 12 for Tiaria Griffin.
UT's only deficit came after the first basket of the game — a jumper from Georgia's Halle Washington. The Lady Vols responded with a 12-0 run and never looked back, leading by as many as 25 midway through the third quarter.
About the Georgia Bulldogs
Georgia returned three starters and eight total letterwinners from a squad that went 16-15 overall and 7-9 in the SEC last year to place eighth. The Lady Bulldogs were picked to finish eighth in both the SEC Coaches and Media polls in 2017-18.
UGA also is bolstered by a top-10 recruiting class and the addition of a former five-star recruit Taja Cole, a Georgia native who originally signed with Louisville.
Head coach Joni Taylor is in her third season and has forged a 58-28 record thus far.
At 21-3, Georgia is off to its best start since 1999-2000.
Forwards Mackenzie Engram and Caliya Robinson pace the UGA attack inside, averaging 13.1 points and 6.2 rebounds, and 12.8 points and 7.6 rebounds, respectively.
Georgia's Last Time Out (UGA 67, VANDY 55)
A balanced scoring effort from 10 different Lady Bulldogs led the 18th-ranked Georgia basketball team past the Vanderbilt Commodores, 67-55, Thursday evening at Stegeman Coliseum.
With its second win against Vanderbilt this season, Georgia improves to 21-3 on the year and 9-2 in the Southeastern Conference.
Three Lady Bulldogs supplied double-digit scoring efforts: redshirt sophomore guard Taja Cole (11), senior forward Mackenzie Engram (11) and freshman guard Que Morrison (10). Engram was honored before the game for reaching the 1,000-point milestone during the second quarter of the LSU game, becoming one of just 38 Lady Bulldogs on the all-time list.
Alongside Engram was Cole, who also scored 11 points, while adding a team-leading seven assists and a career-high five steals. The redshirt sophomore bested her average of 4.6 assists per game, which ranks fourth in the Southeastern Conference.
Tennessee's Last Time Out (UT 90, ARK 85)
Rennia Davis recorded a career-high 33 points and 14 rebounds to lead No. 11/11 Tennessee to a 90-85 win over Arkansas on Thursday night at Bud Walton Arena.
Davis connected on 13-of-18 shots from the floor, as the Lady Vols (20-4, 8-3 SEC) earned their 20th victory for the 42nd season in a row. Meme Jackson added 21 points with five 3-pointers, while Jaime Nared netted 16 points, including four clutch free throws in the final 10 seconds to put the game away.
Devin Cosper scored 29 points for the Razorbacks (6-18, 2-8 SEC), while Malica Monk went 4-for-4 from beyond the 3-point arc and finished with 25 points. Arkansas cut the deficit to two at multiple points late in the fourth quarter, but Tennessee was able to hold on down the stretch despite not recording a field goal over the last 3:37.
UT used a well-balanced attack that saw seven players reach the box score. The Lady Vols also recorded 24 assists on 31 baskets, led by a career-high tying nine from Anastasia Hayes.
Arkansas fought its way back in the early stages of the fourth, going on a quick 9-0 run to trim the deficit to one. With 5:42 remaining, a Jailyn Mason jumper gave the Razorbacks a 70-69 lead. Tennessee, however, was able to use timely defense late and relied on 15 fourth-quarter free throws to overcome three made field goals and pull away in the final seconds.