APSU Sports Information

Little Rock, AR – Austin Peay State University women's tennis team could not overcome the loss of two matches by forfeit, narrowly losing 4-3 to Central Arkansas, Sunday, at the Burns Park Tennis Center.
«Read the rest of this article»
Written by Joe Pitts
Tennessee State Representative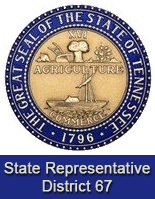 Nashville, TN – The Bounty Hunter Bill House Bill 2007/Senate Bill 2676 (Sen. Paul Bailey (R-Sparta) will be heard in the House Criminal Sub Committee on Tuesday, February 13th.
This legislation was filed after a tragic event in Clarksville where bounty hunters chased a vehicle through the streets of Clarksville at a very high rate of speed and a father of 3 was ultimately shot and killed. This victim was an innocent man, unnecessarily killed due to the gross negligence of persons acting as bounty hunters.
«Read the rest of this article»
Tennessee Athletics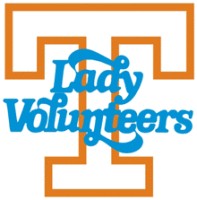 Knoxville, TN – Mercedes Russell collected the 1,000th rebound of her fantastic career, leading No. 11/11 Tennessee to a 62-46 victory over No. 18/18 Georgia on Sunday at Thompson-Boling Arena.

The 6-foot-6 senior center became the sixth Lady Vol to reach the 1,000-rebound mark, joining all-time greats Chamique Holdsclaw (1,295), Glory Johnson (1,218), Bashaara Graves (1,044), Sheila Frost (1,043) and Tamika Catchings (1,004). The redshirt senior finished with 13 points and a game-high 15 boards to help UT (21-4, 9-3 SEC) move into a tie for second place in the SEC standings.
«Read the rest of this article»
APSU Sports Information

Statesboro, GA – Austin Peay State University's softball team kept the pressure on Georgia Southern right down to the game's final pitch, Sunday at the Eagle Round Robin, but in the end couldn't break through in coming up short versus the tournament hosts, 4-2.
«Read the rest of this article»
National Burn Awareness Week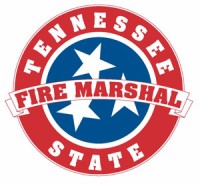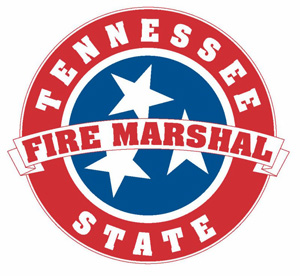 Nashville, TN – The Tennessee State Fire Marshal's Office is highlighting National Burn Awareness Week (February 4th-10th, 2018) by sharing basic burn and scald prevention tips and reminding consumers that everyday household items can be burn hazards if not used or stored with care.
According to the American Burn Association, 73 percent of the burn injuries that are treated in burn centers occur in the home. Almost one-quarter (24 percent) of all burn injuries occur in children under the age of 15.
«Read the rest of this article»
APSU Sports Information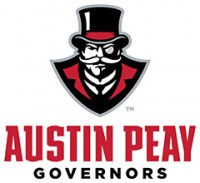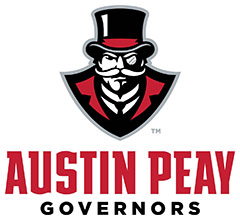 Clarksville, TN – Austin Peay State University men's basketball senior Averyl Ugba has been named the Copies in a Flash APSU Athlete of the Week.
For the third time this season, Ugba snared not only adidas® Ohio Valley Conference Newcomer of the Week but Player of the Week as well, putting on a show by averaging 28.0 ppg and 12.5 rpg in victories against UT Martin and Southeast Missouri last week.
Against UT Martin, Ugba led all scorers with 28 points and a career-best 17 rebounds, tied for second-most in a single game this season among OVC players.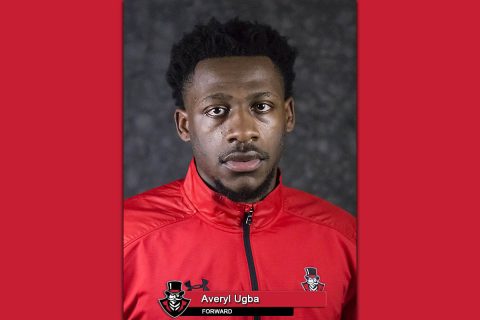 «Read the rest of this article»
Written by Curtis Johnson
Tennessee State Representative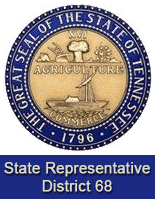 Nashville, TN -The House Finance, Ways, and Means Committee will begin their annual Budget hearings on Monday, February 12th. 2018. One of the first groups that is scheduled is Higher Education with Mr. Mike Krause testifying on behalf of the Tennessee Higher Education Commission.
Also scheduled to testify is Dr. Alisa White, President of Austin Peay State University.
The Tennessee Stolen Valor Act
The Tennessee Stolen Valor Act, House Bill 1779, makes impersonating a military veteran an offense and would be punished as a theft and graded as a misdemeanor or felony depending on the value of the money or property fraudulently obtained.
«Read the rest of this article»

Clarksville, TN – In the late 1940s, shortly after World War II, American comic books took on the daring subject of love. Jack Kirby, co-creator of Captain America, helped popularize these soap opera-like tales with his comic "Young Romance."
The brightly colored covers—which would later inspire Roy Lichtenstein's pop art creations—featured couples embracing or kissing, often with someone crying in the background.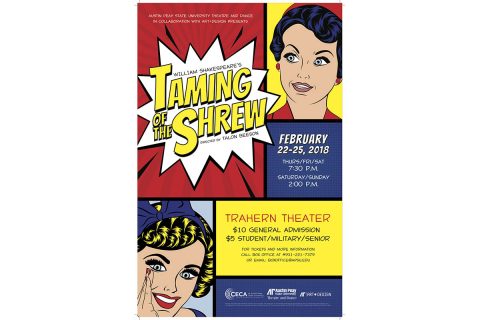 «Read the rest of this article»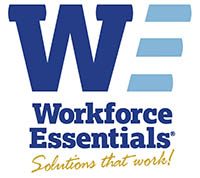 Clarksville, TN – On Friday, February 9th, 2018 a very special event took place at the Workforce Center. As part of the class of 2018's Leadership Middle Tennessee service project, a unique Veteran's hiring event was held.
Twenty five Veterans were on hand along with six companies who were recruiting new employees. The employers along with the LMT class conducted on the spot "speed round" interviews where the recruiters talked with Veterans for thirty minutes before moving on to the next table.
«Read the rest of this article»
Written by Mary Therese Griffin
U.S. Army Warrior Care and Transition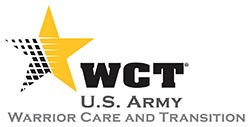 Arlington, VA – For U.S. Army Spc. Mitchell Bombeck, joining the military was a no brainer. It's a family tradition.
The self-proclaimed farm boy from Minnesota became an all-wheel diesel mechanic in the Forward Support Company, 682nd Engineer Battalion in the Minnesota National Guard.
At six feet and two inches tall, weighing 230 pounds, it would seem tough to break such a solid man, but it happened.
«Read the rest of this article»