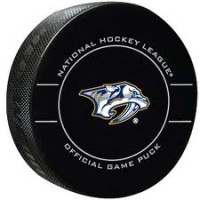 Nashville, TN – The Nashville Predators are getting used to winning thrilling overtime games, but tonight in Nashville, the Predators pulled off one of the most spectacular wins in team history. Filip Forsberg scored the game winner in overtime, on a penalty shot, to cap the comeback victory, 4-3.
The Predators entered the third period trailing the Blues 3-0, looking leg weary from their recent four game road trip, when suddenly the Blues were overwhelmed by the Predators comeback.
St. Louis looked to be cruising to victory after taking the 3-0 lead, with Jay Bouwmeester getting the scoring started for the Blues. Netting the first goal of the game, Bouwmeester took a pass from Patrik Berglund at 15:18 of the first period and St. Louis was off to the races.
«Read the rest of this article»
APSU Sports Information

Huntsville, AL – Austin Peay State University's softball team got home runs from Carly Mattson and Danielle Liermann to power past Alabama A&M, 5-3, Tuesday afternoon at Bulldog Field.
The victory was the Govs' first and also the first new APSU head coach Rodney DeLong.
«Read the rest of this article»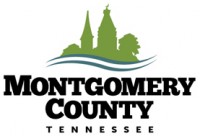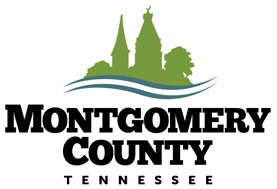 Montgomery County, TN – Local historian Carolyn Ferrell and Montgomery County IT ArcGIS Specialist Bryce Hester teamed up to bring three historic urban trails to life in Clarksville.
An urban trail is not a built path through natural scenery but a virtual trail that uses existing sidewalks and crosswalks to lead walkers through a route of interesting urban sights.
The trails Ferrell laid out entices walkers with open-air history lessons packed with interesting historical tidbits about Clarksville's past.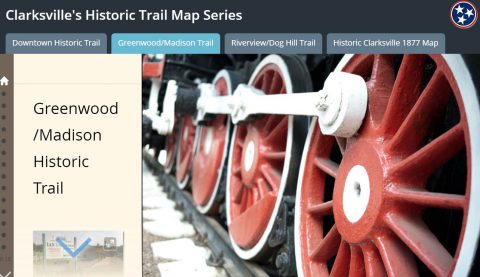 «Read the rest of this article»
APSU Sports Information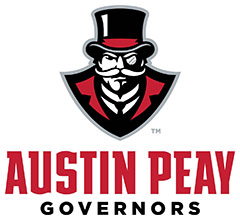 Clarksville, TN – Jeff Bibb and Ricky Cooksey have been longtime Austin Peay Athletics supporters and for the most part they have done so from two different approaches.
Bibb's support has been more from the development and philanthropic standpoint while Cooksey's has been of the more service nature, not that both haven't provided respective support from the other's methodologies.
They will become the 38th and 39th members of the Red Coat Society, APSU athletics' Hall of Fame of service, officially being inducted at halftime of the Govs men's basketball game, February 24th, against Murray State.
«Read the rest of this article»

Clarksville, TN – Clarksville Police have been looking for the suspect that robbed Harris Pharmacy, 1157 Fort Campbell Boulevard, on Monday, February 12th, 2018. He left in a maroon or reddish, 90s GMC pickup with an out of state tag.
The robbery suspect is now in custody. The pickup was spotted by a CPD Officer at a River Road residence. Surveillance was set up on the residence and when the suspect arrived, he was taken into custody without incident.
«Read the rest of this article»
THDA releases 2017 Housing Market at a Glance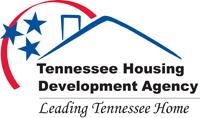 Nashville, TN – Home prices in Tennessee are at a record high, according to the Tennessee Housing Development Agency.
Tennessee's median home price grew by 5.4 percent in 2016, reaching a record $185,000, and the annual growth rate accelerated to more than 7.7 percent in the first half of 2017.
"As far as home prices go, we are finally leaving those pre-recession records behind and forging into new territory," said Hulya Arik, THDA economist and author of the report.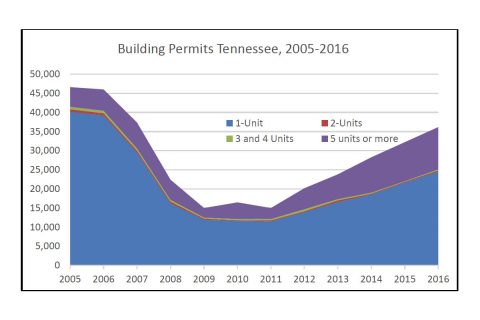 «Read the rest of this article»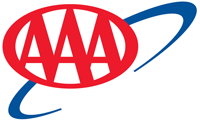 Tampa, FL – At $2.58, the national gas price average has decreased for the first time week-over-week this year. Today's price is 3 cent less than last week, 6 cents more than a month ago and 30 cents more than a year ago. Motorists can find gas for $2.50 or less at 53 percent of gas stations across the country.
"Gas price averages are less expensive for 78 percent of states compared to last Monday. Motorist filling up in the Midwest, South and East Coast are most likely to see the positive change at the pump," said Jeanette Casselano.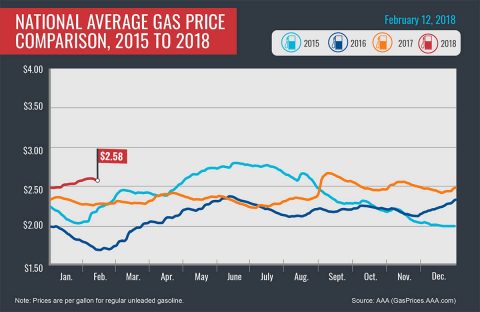 «Read the rest of this article»

Clarksville, TN – Making a difference isn't always readily evident or something you can point out and say, "Look what I achieved". But, that doesn't mean you don't keep trying.
The Clarksville Police Department has been in a long term partnership with the Montgomery County Learning Center, commonly referred to as Genesis, for over four years. Officers have interacted with the young adults in many different ways: basketball game challenges, lectures, mentoring, open and honest conversations, and providing guest speakers who have come from many walks of life just to name a few.
«Read the rest of this article»
Clarksville, TN – Dunbar Cave State Natural Area has been a State Park since 1973. The cave and its surrounding 110 acres have considerable scenic, natural and historical significance. The entrance offered shelter to prehistoric Native Americans as far back as 10,000 years.
Dunbar Cave State Natural Area will present many nature programs during the year. There are programs for children and adults.
The upcoming events include: Entering the Underworld, Dunbar Cave Jeopardy and Duck, Duck, GOOSE.
«Read the rest of this article»
Austin Peay at Alabama A&M
Tuesday, February 13th, 2018 | 1:00pm / 3:00pm
Huntsville, AL | Bulldog Field

Clarksville, TN – After a three-year hiatus, Austin Peay State University's softball team will renew its longtime series versus Alabama A&M with a 1:00pm, Tuesday, February 13th road doubleheader at Bulldog Field with the Governors looking to build off its season-opening weekend.
«Read the rest of this article»