#18 Tennessee Vols at Georgia
Saturday, February 17th, 2018 | 5:00pm CT
Athens, GA | Stegeman Coliseum | TV: SEC Network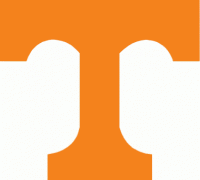 Athens, GA – No. 18 Tennessee is set for its first of two meetings in the final five games of the season against the Georgia Bulldogs on Saturday, February 17th at Stegeman Coliseum. The game will tip at 5:00pm CT and will be televised live on SEC Network and streamed online via WatchESPN.
The Vols (19-6, 9-4 SEC) will be looking to win their 20th game of the year, which would mark the first time UT has achieved the feat since 2013-14 and the first time in the regular season since 2009-10. Tennessee is coming off a 70-67 win over South Carolina on Tuesday, completing the 6-0 season sweep against its three "permanent" SEC opponents (Kentucky, South Carolina and Vanderbilt).
Grant Williams hit a challenged layup with 11 seconds left to put Tennessee ahead by three points and forced the Gamecocks to take a contested three as time expired. Williams finished with 22 points on 7-for-10 shooting, his sixth 20-point game of the season.

Georgia (14-11, 5-8 SEC) hasn't been able to get in a consistent groove since starting conference play, but the Bulldogs do boast wins over Alabama and a season sweep over Florida, proving they can beat the league's best teams on any given night. SEC Player of the Year candidate Yante Maten leads the Bulldogs in scoring (19.5 ppg), rebounding (8.7 rpg) and blocked shots (32), while ranking second in assists (42) and steals (13). UGA is coming off its first win in Gainesville since 2002, downing the Gators in overtime, 72-69, on Wednesday.

After Saturday night's matchup, the Vols return home for a crucial game against the Florida Gators, who Tennessee (2nd) is currently one game ahead of in the SEC standings, on February 21st at 8:00pm CT. After that, UT has back-to-back road games against Ole Miss (February 24th) and Mississippi State (February 27th).
The Series
Overall: UT leads, 93-60
In Knoxville: UT leads, 56-16
In Athens: UGA leads, 38-33
Neutral Sites: UGA leads, 6-4
Current Streak: UT has won one
Last Meeting: UGA won, 59-57, in Nashville, 3/9/17
Rick Barnes vs. Georgia: 1-5
Rick Barnes vs. Mark Fox: Fox leads, 4-0
Right Now
The Vols are rated No. 13 in the NCAA RPI and own nine wins (five away from home) over teams in the top 100.
This is the first season since 2006-07 that the Vols' roster has not included at least one player from the state of Georgia.
Per KenPom, Tennessee rates eighth nationally in defensive efficiency.
A Win Would
Snap Georgia's four-game win streak in the series, which matches its longest since 1996-97.
Give Tennessee its 25th 20-win season and its first since 2013-14, when the Vols finished with 24 victories and advanced to their seventh Sweet Sixteen.
Give Tennessee 20 regular-season victories for the first time since 2009-10 (23).
About the Georgia Bulldogs
Mark Fox and the Bulldogs (14-11, 5-8 SEC) have been unable to string together a consistent run since starting SEC play. The team's longest win streak in conference play is two games, taking place in early January. UGA currently sits at No. 69 in the NCAA's latest RPI ratings.
In its non-conference slate, Georgia picked up wins over Georgia Tech, Marquette, Saint Mary's and Temple. In SEC play, UGA boasts wins over Alabama and a season sweep over Florida, proving they can beat the league's best teams on any given night.
SEC Player of the Year candidate Yante Maten leads the Bulldogs in scoring (19.5 ppg), rebounding (8.7 rpg) and blocked shots (32), while ranking second in assists (42) and steals (13). The senior forward is the SEC's active career scoring leader, rebounder and shot blocker.
On the season, Maten is the league's leading scorer and ranks third in rebounds per game. He's posted nine double-doubles this year and can score from anywhere on the floor. He has a knack for getting to the free-throw line, where he's shooting an impressive 84 percent (147-of-175).
Entering Saturday's matchup, the Bulldogs are coming off their first win in Gainesville since 2002, downing the Gators in overtime, 72-69. Facing a 6-point deficit, Maten drained two threes in the final 16 seconds of play to tie the game. He would finish with 23 points and 10 boards in the victory.
Last Meeting With Georgia
Tennessee dropped a tightly-contested contest to Georgia, 59-57, on March 9th, 2017 afternoon in the second round of the SEC Tournament at Bridgestone Arena in Nashville. The loss ended the Vols' season.
The low-scoring affair came down to the final possession with the Volunteers trailing by two after a pair of missed free throws by the Bulldogs on the other end. Admiral Schofield had a good look from three for the win but his shot came up short and No. 8 seed Georgia held on to advance.
UT was held to just 33 percent shooting while UGA shot 43 percent but committed 15 turnovers to keep the Vols in the game. Georgia dominated the glass, outrebounding the Vols, 39-29, for the game with Tennessee's SEC All-Freshman team selection Grant Williams in foul trouble for much of the afternoon.
Nashville native Jordan Bone had one of his better performances of the season to lead the ninth-seeded Vols. The freshman guard scored a team-high 14 points and tied a career-high with four 3-pointers on the afternoon.
Lamonté Turner was UT's second leading scorer with 13 points but was held to 1-of-7 from long range. Schofield finished one point shy of a double-double and pulled down a game-high 11 rebounds. He scored all nine of his points in the second half.
J.J. Frazier once again proved to be a thorn in the Vols' side, finishing with a game-high 17 points, including 10 in the second half to lead Georgia to its fourth straight win over the Big Orange.
Memorable Vol Performances Against Georgia
Austin "Red" Robbins had what may have been the best performance in UT history at the time with 35 points and 20 rebounds on February 7th, 1966, as UT routed Georgia 100-71 at old Armory-Fieldhouse in Knoxville.
Bernard King made 18 field goals at Georgia on February 1st, 1975. King had 42 points and 18 rebounds in that 105-69 Vol victory.
The 12,666 paying customers who packed UT's Stokely Athletics Center on Feb. 10, 1979, got their money's worth, as Ellenwood, GA, native Reggie Johnson totaled 36 points and 13 rebounds, playing every minute of a three-overtime thriller as UT topped Georgia 87-81. Terry Crosby also played all 55 minutes, adding 21 points.
Future NBA Lottery Pick Marcus Haislip paced the Vols with 18 points and 11 rebounds, while Vincent Yarbrough added 17 points as UT outscored the 16th-ranked Dawgs 11-3 in overtime to take a 71-63 win in Knoxville on March 2nd, 2002.
Current Vols' Career Stats vs. Georgia
In two career games against Georgia, Grant Williams averages 18.0 points, 3.0 rebounds and 2.0 blocks while shooting .647 from the field.
In two career games against Georgia, Lamonté Turner averages 10.0 points and has six total assists against just one turnover.
Jordan Bone averages 9.0 points on 50 percent shooting with nine total assists and only one turnover in two previous games against UGA.
The backcourt trio of Turner, Bone and Jordan Bowden has combined for 20 assists and only two turnovers in 154 total minutes of action against Georgia.
UT Has Bested 2016-17 Wins Total
With 19 triumphs thus far, Tennessee has already exceeded last season's total of 16 wins, and the Vols still have five regular-season games remaining.
Tennessee Has Played Four of NCAA Committee's Top-16 Seeds
The NCAA Tournament Selection Committee announced its current top-16 seeds Sunday on CBS. Tennessee has played five of those teams—six if you count the Vols' preseason exhibition at Clemson.
Tennessee has faced two projected No. 1 seeds (Villanova and Purdue), one No. 2 seed (Auburn) and one No. 3 seed (UNC). Tennessee was the top No. 4 seed, meaning it is the 13th overall seed. Ironic, given that the Vols were picked to finish 13th in the SEC.
Tennessee Second in League with Eight Wins Away from Home
Tennessee's eight wins away from home are second-most among SEC teams this season (Auburn has 10). The Volunteers have six true road wins (in eight tries) and a pair of neutral-site wins (Purdue and NC State).
UT's true road wins have come at Georgia Tech, Wake Forest, Vanderbilt, South Carolina, Iowa State and Kentucky. The Vols have upcoming road game at Georgia, Ole Miss and Mississippi State.
Tennessee has not won at Stegeman Coliseum since January 18th, 2011, having lost in each of their last four visits.
Rivalry Sweep
Tennessee has swept traditional rivals Kentucky and Vanderbilt for the first time since 1998-99.
That 1998-99 squad, coached by Jerry Green, won the SEC Eastern Division title, reached the second round of the NCAA Tournament and finished with a record of 21-9 (12-4 SEC) to earn a year-end AP ranking of No. 20.
Tuesday's win over South Carolina gave Tennessee a 6-0 sweep of its three "permanent" SEC opponents (Vandy, Kentucky and South Carolina).
Trending Now
In SEC play, Tennessee leads the league in assists per game (15.4) and assist/turnover ratio (1.4) while ranking second in scoring margin (+4.8) and rebounding defense (33.4 rapg).
Sophomore point guard Jordan Bone leads the SEC with a 4.09 assist/turnover ratio during SEC play. He has a positive or even assist/turnover ratio in 11 of 12 conference games.
Over UT's last five games, Bone owns an 8.0 assist/turnover ratio (24 assists, three turnovers).
Sophomore guard Lamonté Turner has made 12 3-pointers over UT's last four games. Turner leads the SEC with a .929 (39-of-42) free-throw percentage during league play.
A testament to its depth, Tennessee does not have a single player ranked in the top 20 in the SEC in minutes played this season (overall or during league play).
Record Book Watch
The school record for 3-point percentage is .391, set during the 1989-90 season (Allan Houston era). Tennessee's current 3-point percentage is .386. That would rank fifth on the program's single-season list.
The Vols also are on pace to finish the regular season with 152 blocked shots. That would rank as the seventh-highest single-season total in school history.
Junior Kyle Alexander has 108 career blocks to rank 13th on Tennessee's all-time career list. His 44 blocks this year rank tied for 14th on UT's single-season list. Alexander is on pace to finish the regular season with 57 blocks. That would be the fourth-best single-season total in program history.
Sophomore Grant Williams has 93 career blocks. He is on pace to become just the 15th player in school history to block 100+ shots.
Jordan Bone and James Daniel III own assist/turnover ratios of 2.72 and 2.24, respectively. If those held, they would rank fifth and 10th on UT's single-season list.