Clarksville, TN – Clarksville Police are looking for Patrick Titus Booker age 31. He has an Aggravated Robbery warrant on file.
On Friday, February 16th, 2018 around 6:00pm, a 29 year old man was picking up two of his friends on Pollard Road. A third unknown person was at the scene when the victim arrived. When the victim parked his car, the unknown male approached the victim, pointed a handgun at his head, demanded everything he had, and then discharged the handgun.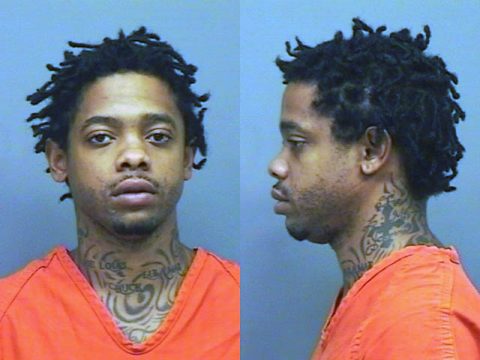 He did not hit the victim, but the bullet lodged in the visor of the car.
The suspect, later identified as Patrick Booker, fled on foot from the scene.
The victim drove to the district precinct on Cunningham Lane to report what had occurred. The victim was uninjured.
Booker has an extensive criminal history and is most likely armed.
Anyone seeing Booker should call 911 immediately. Anyone with information can call Detective Delle, 931-648-0656, ext 5427, TIPSLINE, 931.645.8477 , or go online and submit a tip anonymously at P3tips.com/591