APSU Sports Information

Charleston, IL – Places on the podium for freshman Lennex Walker and sophomore Tymeitha Tolbert highlighted the second day of competition for Austin Peay State University track and field at the 2018 Ohio Valley Conference Indoor Championships, hosted by Eastern Illinois at Lantz Fieldhouse.
«Read the rest of this article»
APSU Sports Information

Clarksville, TN – Rivalry weekend lived up to its hype as Austin Peay State University women's basketball team downed Murray State 75-69 in the Heritage Bank Battle of the Border, Saturday.
Energy and emotion were in abundant supply, Saturday, as Austin Peay (16-3, 9-9 OVC) faced their arch rivals Murray State (11-18, 7-11 OVC) on senior night.
«Read the rest of this article»
Written by Joe Pitts
Tennessee State Representative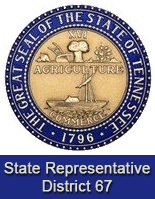 Clarksville, TN – The Montgomery County delegation of the Tennessee General Assembly is pleased to announce an amendment to the legislature's highway and bridge naming bill has been filed to designate a portion of Providence Boulevard will be named in memory of Pastor Jimmy Terry, Sr. The designated section will begin at the Red River Bridge and continue up Boot Hill and end at Peachers Mill Road.
Pastor Terry, a beloved and iconic citizen of Clarksville and Montgomery County died in June 2017. Pastor Terry was the pastor of Tabernacle Missionary Baptist Church on Market Street in Clarksville, and he and his wife, Sister Servella Terry, founded the Tabernacle Christian School sharing a campus with the church.
«Read the rest of this article»
Written by Curtis Johnson
Tennessee State Representative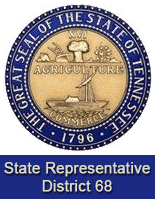 Nashville, TN – This month, House Speaker Pro Tempore Curtis Johnson (R-Clarksville), State Representative Jay Reedy (R-Erin), and the Tennessee Department of Education announced that Montgomery County Schools has received district growth funding to support education initiatives in Montgomery County.
Specifically, Montgomery County received $3,566,500.
This funding is a direct result of a Republican-led effort to not only fully fund education in Tennessee but also provide an additional $18 million to towards school district growth.
These significant investments in many Tennessee school districts will allow growing schools to maintain the necessary resources, so that they can continue offering quality education for our state's young leaders.
«Read the rest of this article»
Tennessee Athletics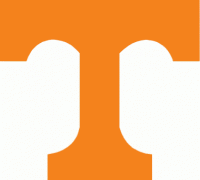 Oxford, MS – A career game by Admiral Schofield fueled No. 19 Tennessee to a win on the road against Ole Miss, 73-65, on Saturday afternoon at The Pavilion at Ole Miss.

Schofield set a new career-high for scoring with 25 points on 9-of-14 shooting to go along with seven boards and three assists in 35 minutes of action. Jordan Bowden recorded15 points, four rebounds and a pair of steals for the Vols (21-7, 11-5 SEC).

The Rebels (12-17, 5-11 SEC) fought back from a 15-point halftime deficit by opening the second period on a 9-0 run to make it a 41-35 game and forcing UT to call a timeout at the 17-minute mark.
«Read the rest of this article»
Clarksville, TN – Bike Walk Clarksville, a group of citizens on a mission to promote a more bicycle and pedestrian-friendly community, got rolling this week with a formative meeting at Wilma Rudolph Events Center.
The next meeting is scheduled for 6:00pm Tuesday, March 13th, 2018 at a site to be announced soon. Organizers have set up online sites to inform and connect members.
«Read the rest of this article»
APSU Sports Information
Clarksville, TN – Due to forecast inclement weather, Austin Peay State University's baseball team has postponed Saturday's final game of its series against Toledo.
The Governors and Rockets now will play that game at 1:00pm, Sunday, February 25th at Raymond C. Hand Park.
«Read the rest of this article»
#15/14 Tennessee Lady Vols vs. #7/6 South Carolina
Sunday, February 25th, 2018 | 3:02pm CT
Knoxville, TN | Thompson-Boling Arena | TV: ESPN2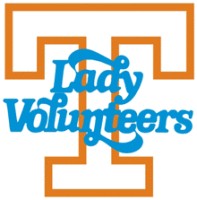 Knoxville, TN – No. 15/14 Tennessee (22-6, 10-5 SEC) and #7/6 South Carolina (23-5, 12-3 SEC) close out the regular season with a 3:02pm CT match-up on Sunday, February 25th at Thompson-Boling Arena. UT is expecting a crowd approaching 12,000, but good seats are still available.
South Carolina sits in second place in the SEC standings, while the Lady Vols are tied for fifth with Texas A&M and LSU.
This marks the 56th all-time meeting in the series, with Tennessee leading, 49-6. The Lady Vols are seeking a season sweep of the Gamecocks and will try to extend their win streak vs. South Carolina to three games.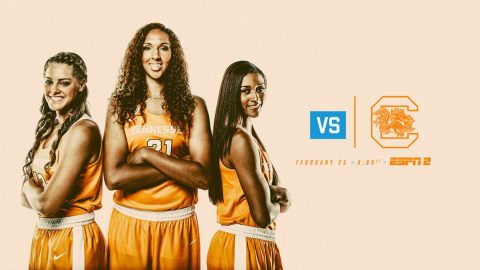 «Read the rest of this article»

Clarksville, TN – At the awards banquet during the Southeastern Interfraternity Conference (SEIFC) Annual Leadership Academy in Atlanta, Georgia, Austin Peay State University student Aristeo S. "Ari" Ruiz was named SEIFC's Gregory R. Singleton Fraternity Man of the Year.
"This award means a lot for me because it has given me a platform to say that we all need to reignite the purpose for fraternity and sorority life and go back to the basics – our values," Ruiz said.
«Read the rest of this article»
APSU Sports Information

Conway, AR – With the central part of Arkansas still getting heavy rainfall Saturday morning and into the afternoon, Austin Peay State University's softball team will have a change to its schedule at the University of Central Arkansas Tournament.
«Read the rest of this article»