Tennessee Athletics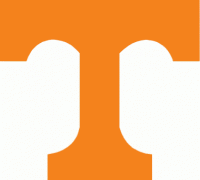 Oxford, MS – A career game by Admiral Schofield fueled No. 19 Tennessee to a win on the road against Ole Miss, 73-65, on Saturday afternoon at The Pavilion at Ole Miss.

Schofield set a new career-high for scoring with 25 points on 9-of-14 shooting to go along with seven boards and three assists in 35 minutes of action. Jordan Bowden recorded15 points, four rebounds and a pair of steals for the Vols (21-7, 11-5 SEC).

The Rebels (12-17, 5-11 SEC) fought back from a 15-point halftime deficit by opening the second period on a 9-0 run to make it a 41-35 game and forcing UT to call a timeout at the 17-minute mark.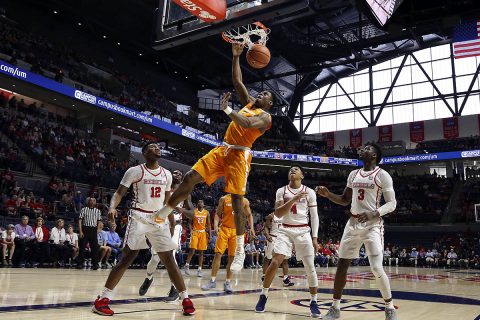 Tennessee wouldn't make its first second-half basket until a layup by Bowden with 14:24 on the clock.

After Ole Miss cut the game to seven, the Vols went on a 19-7 run to make it a 60-44 game with less than eight minutes remaining. During the stretch, Schofield scored nine points, while Lamonte Turner added six points on a pair of threes.

Tennessee extended its lead to 21 with a 14-2 run during the middle of the second half, but the Rebels would fight back to make it a 10-point game with only with a minute left. A pair of free throws by Bowden with 52 second left halted any chance of a comeback.

Turner, who was 4-for-4 during the final two minutes of play from the charity stripe, finished with 13 points, 10 of which came in the second half. Jordan Bone tied his career high for assists with eight while chipping in six points and four rebounds.

Breein Tyree led the Rebels with 17 points, while Bruce Stevens added 14 points seven rebounds in the game.

The Vols began the game on a 13-4 run before the first media timeout with a pair of 3-pointers from Bowden to spark the offense. Tennessee would end up extending its lead to as much as 20 points following a fast-break layup by Bone with 5:37 left to play, making the score 33-13.

In the frame, UT assisted on 13 of its 15 total baskets to help get the open shot, led by five from Bone. Schofield came out on fire, dropping 16 points on 5-of-6 shooting from the floor, while Bowden chipped in 11 points on three treys.

Behind six threes and 46-percent shooting (15-of-33), the Volunteers took a 41-26 lead into intermission.
Sharing Is Caring
Entering Saturday's contest, the Vols led the league during SEC play with 14.8 assists per game. Against the Rebels, UT improved that stat by dishing out 20 assists on 25 field goals in the matchup (80 percent). Bone led the way with a career-high-tying eight assists.
Next Up for UT Men's Basketball
The Vols stay on the road for a game at Mississippi State on Tuesday, February 20th at 6:00pm CT. UT then returns home for its regular-season finale in a rematch against Georgia on March 3rd at 5:00pm CT. Both games will be televised on SEC Network.