Gas Prices Point Lower, For Now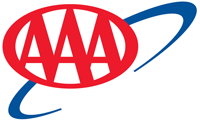 Tampa, FL – Gas prices moved higher last week, as was forecast by AAA. However, prices at the pump are beginning to trend lower yet again.
Tennessee gas prices increased 2 cents last week, before declining a penny during the weekend. The state average of $2.32 is 11 cents less than a month ago, yet motorists are paying 25 cents per gallon more than this time last year.
«Read the rest of this article»
Stop signs will go up at Second, Third street intersections
Clarksville, TN – Traffic signals at two Main Street intersections will be replaced with stop signs Friday in an ongoing effort to calm vehicular traffic in downtown Clarksville and make it more pedestrian-friendly.
The work will be on Main Street at Second and Third streets and may include temporary closing of the intersections and detouring of local traffic on Friday, March 9th, 2018. Motorists are advised to avoid the area if possible that day.
«Read the rest of this article»
APSU Sports Information
Clarksville, TN – Austin Peay's baseball team begins a five-game Spring Break road trip with a pair of nonconference contests. The Governors will face nationally-ranked Ole Miss in a 6:30pm, Tuesday contest in Oxford, Mississippi. Austin Peay then will meet Samford in a 6:00pm, Wednesday affair in Birmingham, Alabama.
The Governors (8-3), off to their third-best start in program history, return to action after winning their third-straight weekend series – winning two of three from Indiana State last weekend.
«Read the rest of this article»
APSU Sports Information

Brentwood, TN – Junior third baseman Danielle Liermann earned the first Ohio Valley Conference in-season honor of her career Monday afternoon, being named adidas® OVC Softball Player of the Week, as announced by the conference office.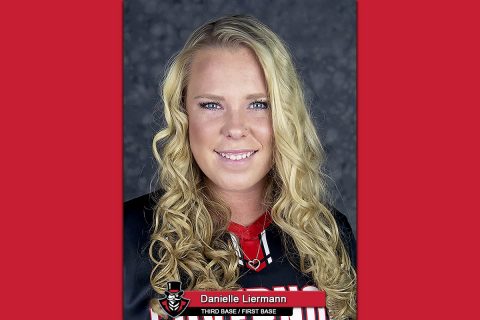 «Read the rest of this article»

Clarksville, TN – Clarksville Mayor Kim McMillan administered the oath of office to seven new Clarksville Police Department officers at the Clarksville Police Department training facility. The room was filled with family, friends, and well-wishers.
The new officers will be trained in-house at the Police Department until they begin the Tennessee Law Enforcement Training Academy on April 1st, 2018.
«Read the rest of this article»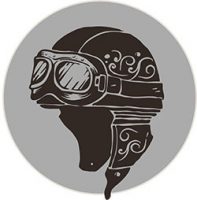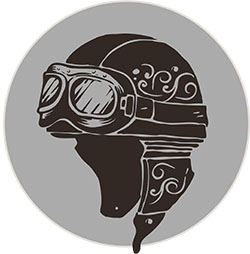 Clarksville, TN – I recently posed the question on my Facebook page about how my fellow riders handle tailgaters. As expected, the responses ran the gamut of opinions.
I can't say that I have had many instances of tailgaters running up on me, but occasionally, I'll encounter someone who appears out of nowhere and it scares the living HELL out of me. Not being as experienced as some of you, I still get a little "jittery" when someone's too close to me.
In my opinion, there's not a lot of options to dealing with someone who wants to get a real close look at your license plate. If you're on the interstate, and you're in the passing lane, you can only wait until you can move to the cruising lane and let the idiot get past you.
«Read the rest of this article»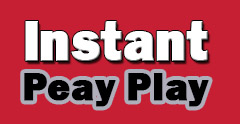 Clarksville, TN – If you were to ask any baseball or softball coach, including Austin Peay State University's head baseball coach Travis Janssen or head softball coach Rodney DeLong, they would both tell you just how much pitching matters to a successful and winning team.
And while it is still very early-on in their respective season's, both seem to have pitching staffs put together that can answer the challenges facing them and give their respective teams a chance to win ball games.
«Read the rest of this article»

Clarksville, TN – Roald Dahl's beloved children's book about a boy, his insect friends and their amazing journey across the ocean on a giant piece of fruit sets sail this month on the corner of Franklin Street and First Street in Historic Downtown Clarksville.
A musical treat for the entire family to enjoy, "James and the Giant Peach" opens at the Roxy Regional Theatre on Friday, March 9th, at 6:00pm. In keeping with the theatre's traditional pay-what-you-can opening night, all tickets not pre-sold at the regular ticket price will go on sale at 5:30pm that evening for a $5.00 minimum donation.
«Read the rest of this article»
Dallas, TX – New medicines to fight heart disease, updated guidelines for strokes and high blood pressure, and research into genome editing are among the top heart disease and stroke advances in 2017, according to the American Heart Association, the world's leading voluntary health organization devoted to fighting cardiovascular disease and stroke.
The Association, one of the top funders of heart- and stroke-related research worldwide, has been compiling an annual top 10 list of major advances in heart disease and stroke science since 1996. Here, in no particular order, are the organization's picks for leading research accomplishments published in 2017.
«Read the rest of this article»
NASA's Jet Propulsion Laboratory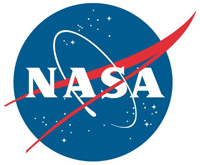 Pasadena, CA – NASA's InSight spacecraft has arrived at Vandenberg Air Force Base in central California to begin final preparations for a launch this May. The spacecraft was shipped from Lockheed Martin Space, Denver and arrived at Vandenberg.
The launch period for InSight opens May 5th and continues through June 8th. InSight will be the first mission to look deep beneath the Martian surface, studying the planet's interior by listening for marsquakes and measuring the planet's heat output. It will also be the first planetary spacecraft to launch from the West Coast.
«Read the rest of this article»